'The Challenge 37': Michele Fitzgerald Says She Was Cut From Season 33 for the Nolan Twins
31-year-old Michele Fitzgerald originally appeared on Survivor: Kaôh Rōng and Winners at War before her debut on The Challenge 37: Spies, Lies, and Allies. She recently revealed she almost competed on season 33's War of the Worlds two years ago.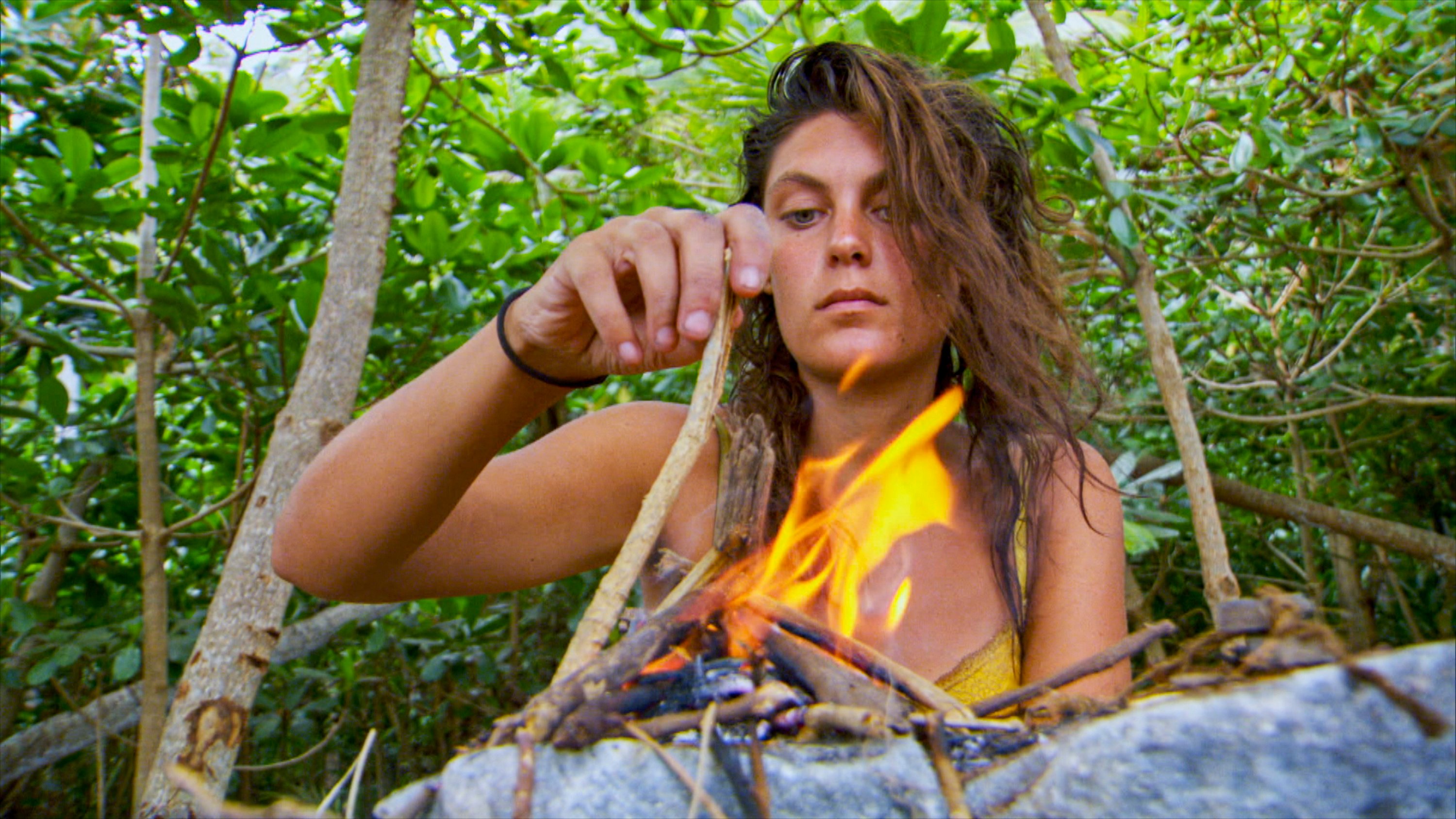 Michele Fitzgerald said she was cut from season 33 of 'The Challenge'
Three years after winning CBS's Survivor: Kaôh Rōng, Michele Fitzgerald claims producers approached her with joining The Challenge: War of the Worlds.
In a recent Cameo video for the Challenge subreddit, she explained she planned on competing in the season, but casting opted for Liz and Julia Nolan, fresh off their Big Brother 17 appearance.
RELATED: 'Survivor 40: Winners at War': Wendell Holland Claims He and Michele Fitzgerald Were Never in a Relationship
According to Fitzgerald, she found the replacement news "devastating," but noted they told her before she trained for it. The 31-year-old continued, explaining they also reached out for her to compete last year, but she couldn't.
She claims the casting crew contacted her one last time for this season, so she said "f— it" and chose to join the cast. The Survivor winner noted she had more "fun" on The Challenge than her original franchise as she prefers hanging out with her MTV castmates. 
She is currently competing in season 37
As part of a historic 20 fresh faces, Fitzgerald joined Spies, Lies, and Allies alongside American Survivor stars Michaela Bradshaw and Tommy Sheehan.
Initially partnered with returning competitor Nam Vo, she quickly became a target after she and Bradshaw didn't see eye to eye. When Bradshaw got caught with a list containing her preferred pecking order of the veterans, she thought Fitzgerald exposed her.
Therefore, she attempted to throw the former Survivor champ under the bus. Not knowing who told the truth, the veterans opted to put both into the Lair to duke it out. As her partner left and the Agency can vote in any female or male, they threw her in with rookie Corey Lay, and the two won.
Although she chose to team up with Devin Walker moving forward, he was quickly stolen the next week, and she and Corey L. ended up as partners.
Fitzgerald previously won 'Survivor: Kaôh Rōng'
In 2016, the New Jersey native established good relations before the swap, ensuring a spot in the majority alliance. Despite losing nearly all of her allies from her original tribe and having an advantage played against her, Fitzgerald made it to the final four, where she won an Immunity Challenge to guarantee her spot.
After using an ability to nullify a juror's vote, she won the competition in a 5-2 vote, mainly due to her overall likeability. She returned for Winners at War, where she had quite the opposite experience.
RELATED: 'Survivor 40: Winners at War': Fans Call Michele Fitzgerald a 'Bitter Ex' for Not Voting out Wendell Holland
Fitzgerald couldn't find her way out of the bottom following the swap but received several fire tokens that helped her. Additionally, she won another significant Immunity Challenge to guarantee her spot in the Final Tribal Council.
While the jurors praised the returning winner for her determination throughout the game, they favored Tony's dominant gameplay and Natalie Anderson's journey from the Edge of Extinction. Therefore, she finished third with no votes to win. The Challenge 37 airs Wednesdays on MTV.