'The Challenge' 37: One Dramatic Contestant Seems to Be the Reason 2 Major Competitors Got Disqualified
The Challenge season 37 is on the way, with filming currently taking place in Vrsar, Croatia. MTV just released the first teaser clip for the upcoming season of their reality competition series. But spoilers are already starting to emerge.
Rumor has it, one dramatic contestant is the reason that two major competitors have been disqualified.
Warning: Possible major spoilers ahead for The Challenge Season 37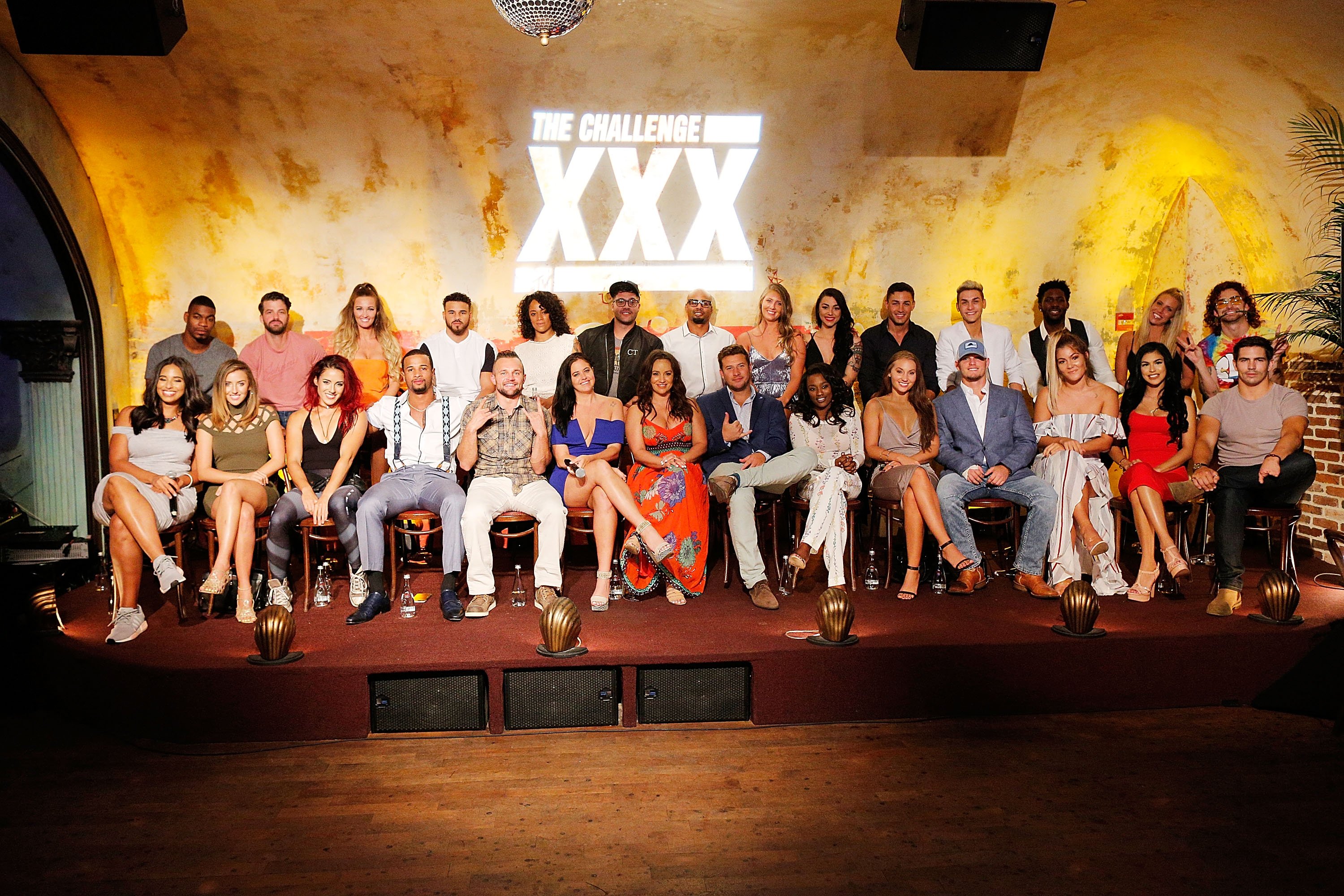 'The Challenge' season 37 rumored title
Spoiler account Pink Rose on Vevmo has revealed that the current working title of The Challenge 37 is Spies, Lies, and Allies. This pairs with the theme of the season, which will see US players teaming up with international players. However, Pink Rose claims that this title is "very likely changing."
"We know the format now," the Challenge Chronicles podcast noted. "It's not one alumni with one newbie. It's actually one international player with one American character. So, Kyle [Christie] could be paired with Tori [Deal], for example."
Contestants are reportedly competing in pairs in both challenges and eliminations. And, there won't be a skull twist during Season 37.
Familiar names and new faces are rumored to be in the cast
According to Season 37 spoilers, there will be many players from Season 36 Double Agents coming back. On the women's side, Amber Borzotra, Nany Gonzalez, Tori Deal, Ashley Mitchell, Big T Fazakerley, Aneesa Ferreira, and Kaycee Clark will reportedly return.
On the guys' side Nelson Thomas, Nam Vo, Devin Walker, Fessy Shafaat, Josh Martinez, Cory Wharton, Kyle Christie, and CT Tamburello are allegedly coming back.
NovaRogue reports that international players from Romania, the U.K., Nigeria, Turkey, Germany, Spain, the Netherlands, and other countries will round out one of the most diverse casts The Challenge has ever seen.
One 'The Challenge' contestant is responsible for the disqualification of two major competitors
According to Instagram account thechallengeseason36, two-time winner Ashley "Millionaire" Mitchell has been unable to reach the final for the second-straight season. The veteran wasn't just eliminated during Season 37, though. She was reportedly disqualified due to an argument with castmate Josh Martinez.
There are no details about what went down between Ashley and Josh. However, contestants have been DQ'd and sent home in the past due to physically attacking a castmate, inappropriate remarks, and threats.
Josh Martinez was responsible for another major exit
Ashley is just the latest vet to get sent home on The Challenge during Season 37 due to a clash with the Big Brother alum. The spoiler account has also revealed that Josh got into an altercation or argument with fellow Big Brother star Fessy Shafaat. This resulted in Fessy being DQ'd and sent home, just like Ashley.
This was Josh and Fessy's third season together. During Double Agents, they actually worked closely together in a group that controlled the votes.
Since the spoiler emerged, Fessy has been posting on Instagram. He is currently preparing for a celebrity Big Brother boxing pay-per-view, which will have a fight card featuring Josh and Kaycee Clark.
One star of 'The Challenge' has called out GOAT CT Tamburello
Part of Fessy's preparation for the PPV boxing event was apparently calling out The Challenge GOAT CT Tamburello. He suggested they go to blows in the boxing ring instead of waiting for the "Challenge gods" to put them into a Hall Brawl elimination.
While Fessy's been busy calling out CT on social media, CT has been busy filming Season 37. Last season's winner is reportedly still in the game with other veteran players. They include Nany Gonzalez, Kaycee Clark, Tula "Big T" Fazakerley, Kyle Christie, Devin Walker, Amanda Garcia, Nelson Thomas, and Josh Martinez.
MTV has not yet announced a premiere date for Season 37 of The Challenge.