'The Challenge' 38 Reportedly Featuring 8 MTV Cast Members: Here's Who Fans Want to See
A recent press release from CBS and Paramount+ explains four separate seasons of The Challenge will air this summer, including international spinoffs The Challenge: Argentina, The Challenge: Australia, and The Challenge U.K. Instead of airing on MTV, The Challenge Season 38 cast will debut on CBS, featuring competitors from the entire universe, including Survivor, Big Brother, and Love Island. 
According to rumors, The Challenge CBS will include 30 contestants from CBS and eight familiar faces from the MTV franchise. Here are the four women and four male competitors we want to see.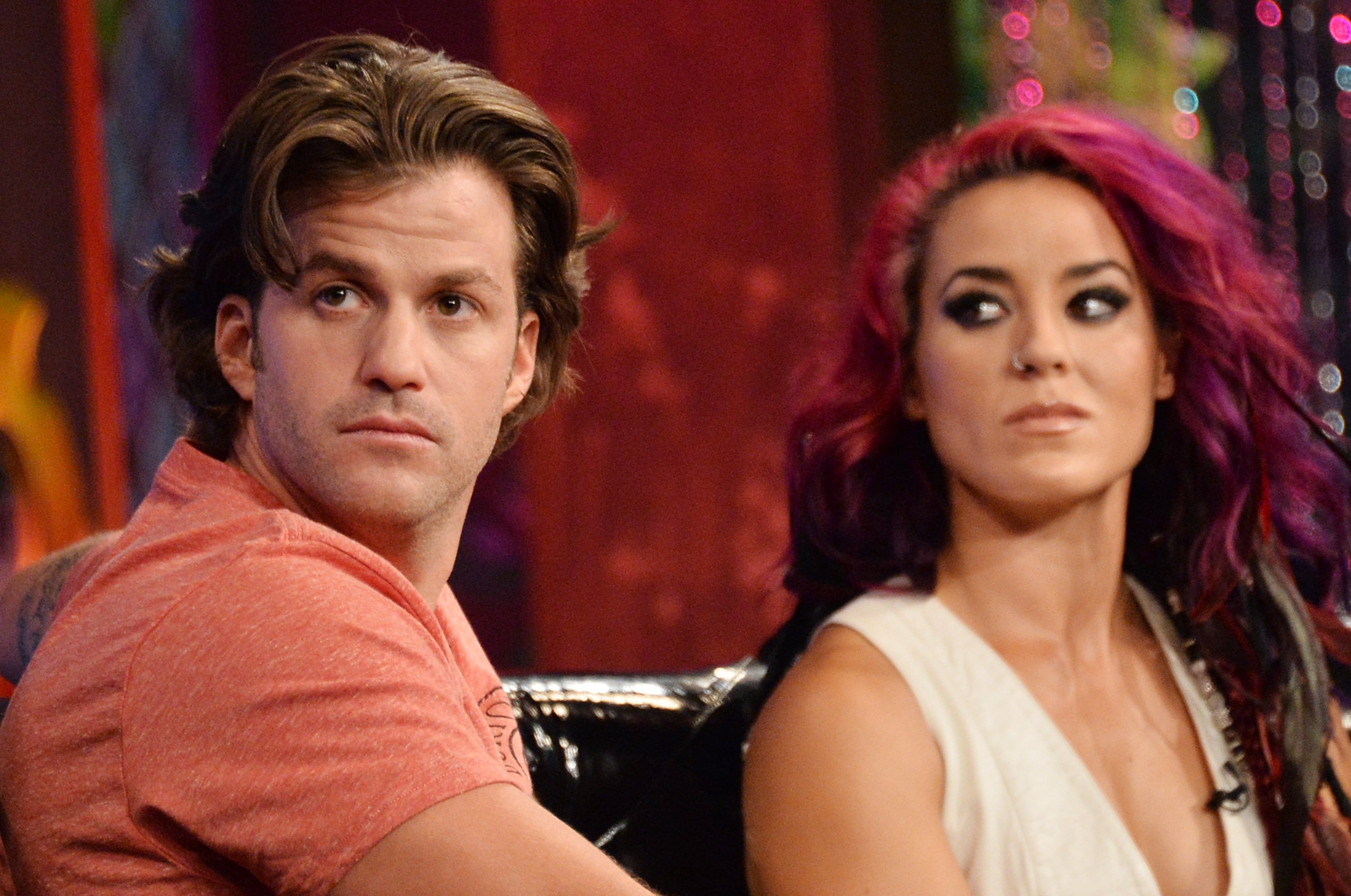 Four female competitors fans want in 'The Challenge' Season 38
The Challenge spoiler "GamerVev" tweeted that season 38 will feature eight MTV personalities. Here's who fans want to see compete in The Challenge 38 cast.
Emily Schromm – 3 seasons, 2 finals, and 2 wins
The Real World: D.C. cast member debuted on The Challenge: Cutthroat (2010), where she eliminated two heavy hitters before placing third. Returning with her ex-boyfriend for Battle of the Exes (2012), the two eliminated three couples on their way to the finals, where she clocked another third-place finish. Partnered with Paula Meronek for Rivals 2 (2013), the pair had one of the strongest performances, winning more than half the daily challenges as well as the final. She recently teased a return on an episode of Death, Taxes, and Bananas podcast, hosted by seven-time champ Johnny "Bananas" Devenanzio.
Jenny West – 2 seasons, 1 win
The UK-based bodybuilder first competed in season 34's War of the Worlds 2 (2019), where veteran Tori Deal surprisingly took her out in a Hall Brawl. A prepared Jenny West then returned for Total Madness (2020), where she redeemed herself in the physical elimination before winning the series. The veteran served as an alternate for Double Agents but didn't make the final cast. On Twitter, Some fans have pointed out her lack of return, especially after winning a season, and believe she could continue dominating the game as a member of The Challenge 38 cast.
RELATED: 'The Challenge 35': Why T.J. Lavin Didn't 'Go Hard' on Melissa Reeves for Quitting
Melissa Reeves – 3 seasons, 1 finals appearance
After her time on Ex on the Beach U.K. 2, Melissa Reeves debuted on Vendettas (2018), using flirting as her primary strategy in the game, annoying others who targeted her early. She briefly returned for the following season, Final Reckoning, before a physical altercation disqualified her from the competition. A more focused Melissa came back for Total Madness, where she competed in the finals, placing fourth. She later revealed she was pregnant during the show. Now that the 29-year-old has given birth to a healthy baby girl, many fans want her to compete again.
Michaela Bradshaw – 1 season
A fan favorite from Survivor, Michaela Bradshaw, recently debuted in The Challenge: Spies, Lies, and Allies. However, after an infamous list controversy, she became the first boot. Many viewers wanted to watch the 31-year-old compete and thought her partner weighed her down. Therefore, several have noted they want Michaela to redeem herself by joining The Challenge 38 cast, including four-time champ Darrell Taylor who backed her during an episode of The Challenge: Aftermath. 
Four male competitors fans would like to return for 'The Challenge' Season 38
Theo Campbell – 2 seasons, 1 finals appearance
UK-based track star Theo Campbell had a strong run as a rookie during War of the Worlds (2019) teamed up with two-time champ Cara Maria Sorbello where he went on to place second. War of the Worlds 2 (2019) proved more challenging for Theo, getting taken out before the finals. Likely due to an injury that left him partially blind in his left eye, the U.K. native hasn't returned. However, he has expressed his interest several times and could be a fit with The Challenge 38 cast.
Marlon Williams – 1 season, 1 final
The Real World: Portland cast member debuted on The Challenge alongside former nemesis Jordan Wiseley for Rivals 2. The pair eliminated two strong teams on their way to the finals, where they placed third. While Jordan has since become a three-time champ, Marlon hasn't returned for another season. He has begun expressing an interest in competing again, and many viewers noted they see him as a formidable threat to take down heavy hitters CT Tamburello and Fessy Shafaat.
RELATED: 'The Challenge' Alum Theo Campbell Says He Would Compete on the Show for Free
Jay Starrett – 2 seasons
Another fan-favorite from Survivor, Jay Starrett had several viewers rooting for him. He landed in three consecutive eliminations during Total Madness. He had a chance to redeem himself during Double Agents, but his game went downhill due to his partner Theresa Jones' moves. Therefore, many fans have noted they want to see him return, preferably in an individual season.
Kelz Dyke – 1 season
Initially appearing on Netflix's Too Hot to Handle, Kelz Dyke was one of the most formidable rookies on Spies, Lies, and Allies (2021). Therefore, he quickly became a target, landing in the second elimination where he went home. Many fans immediately noted they wanted to see him compete again, pointing out he had the veterans "shook," according to one Twitter user.
Fans speculation on who MTV will really choose
It's very likely that MTV chooses more familiar faces to represent the CBS crossover. Fans have guessed The Challenge 38 cast will include Wes Bergmann, Laurel Stucky, Darrell Taylor, Cara Maria, Johnny Bananas, and Tori Deal.
MTV and CBS have not announced The Challenge 38 premiere date yet.
RELATED: 'The Challenge': Is the Show Rigged? Johnny 'Bananas' Devenanzio Explains Why It Can't Be