'The Challenge': 6 Fan-Favorites That Have Been Banned For Life By MTV
MTV's The Challenge began nearly two decades ago when the network essentially canceled The Real World and Road Rules.
Over the course of 36 seasons, fans have seen a number of different faces come and go. In addition to the grueling physical and mental challenges, contestants must deal with social and emotional issues during the competition.
This had led to some serious fights and arguments over the years. It's also resulted in MTV banning six fan-favorites from ever competing on the show again.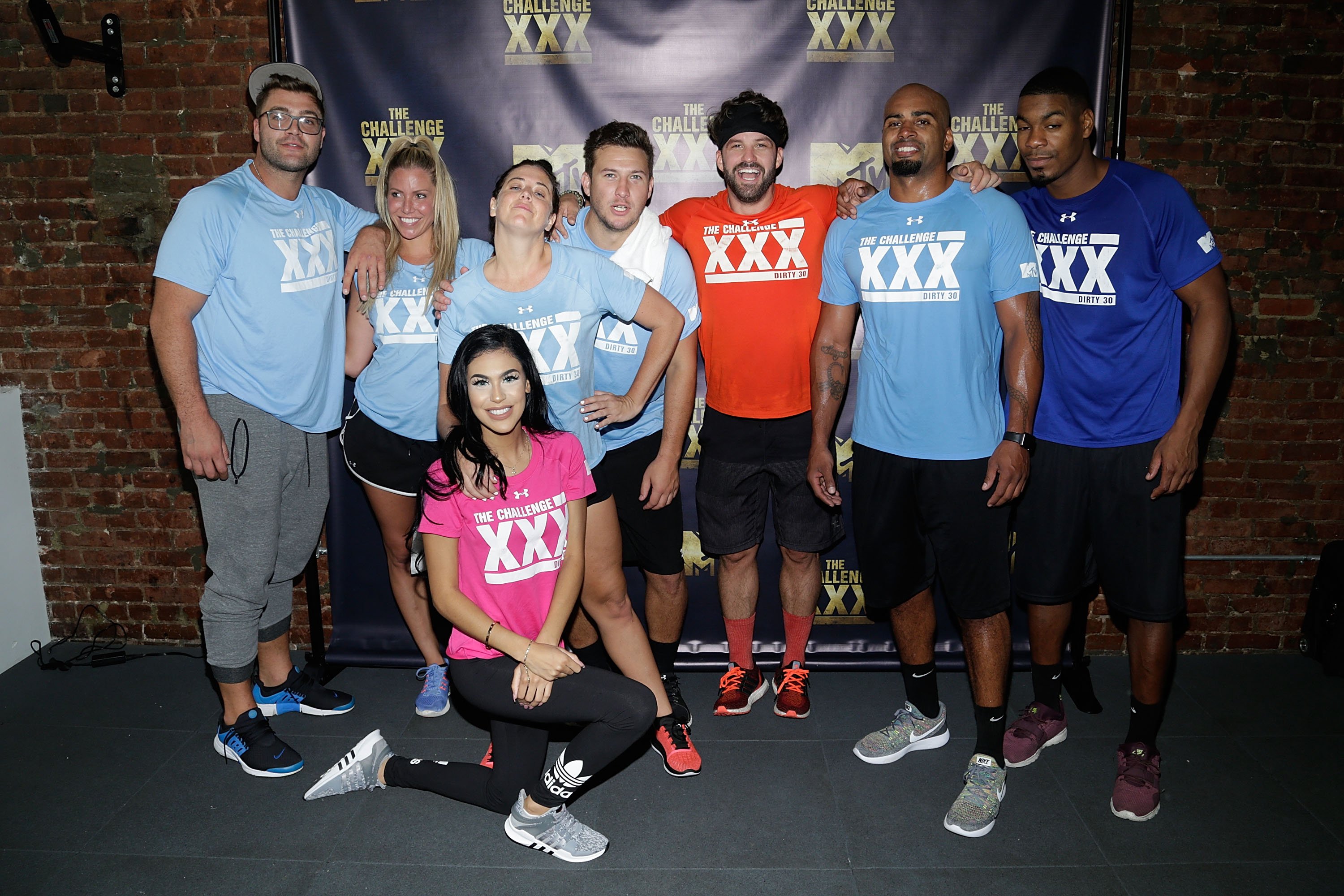 'The Challenge' banned a 3-time winner
One of the most popular players to ever participate in The Challenge, Camila Nakagawa earned a nickname from her peers – The Camilanator. Nakagawa appeared on the MTV series 13 times, with three final wins. But, her popularity with fans and her record on the reality series couldn't save her from a permanent ban.
According to Distractify, Nakagawa's drunken incidents over several seasons led to the ban. Her Rivals II partner Jemmye Carroll confirmed the ban in a YouTube video. Caroll explained that a production assistant told Nakagawa to get ready for an interview on Champs vs. Stars. But she was drunk, so Nakagawa ended up punching the PA in the face. She also stole a golf cart and tried to drive it into traffic.
Caroll explained that because insurance companies have to insure reality shows – as well as the contestants who compete – Nakagawa is done. The insurance company will no longer "sign off on her liability."
MTV fired Dee Nguyen because of BLM comments
In 2020, MTV officially fired Dee Nguyen after the former player made comments about the Black Lives Matter movement on social media. In a public statement, MTV execs confirmed that they had "severed ties with Nguyen. This was after she received backlash from fans over her comments.
It all began when she tweeted, "IDK why some of you think I'm anti-BLM. I've been saying that since the day I lost my virginity." It all just deteriorated from there. Not long after, MTV issued their statement.
"As a result of Dee Nguyen's offensive comments on the Black Lives Matter movement, we have severed ties with her. Out of respect for our Challengers, we'll air our season as planned. We strongly condemn systemic racism and stand with those raising their voices against injustice."
RELATED: 'The Challenge': Dee Nguyen Issues Second Statement, Considering Legal Action After Being Fired From MTV
Nia Moore was kicked off 'The Challenge'
Another contestant to get a permanent ban was Nia Moore. She was kicked off The Challenge after she harassed castmate Jordan Wiseley, both verbally and physically.
"There is a fine line between calling someone names and then there's crossing that line and actually physically grabbing and touching somebody and I mean, let's face it, we can't touch you. So don't touch me, at all," Wiseley said during an episode.
Moore eventually apologized for her actions in an Instagram post. She wrote, "How would I explain this to my friends & family? An opportunity of a lifetime–one that would not only reward me with a ton of money, but prove that I am a resilient competitor–was taken away from me. The painful part was knowing that I had robbed myself. I acted alone and no one else was responsible."
The uncomfortable story of Kenny Santucci, Evan Starkman, and Tonya Cooley
One of the most serious stories to ever come out of The Challenge was the saga of Kenny Santucci, Evan Starkman, and Tonya Cooley. The details of this have never been officially made public. But, we do know that Cooley accused Santucci and Starkman of rape.
Cooley filed a lawsuit against MTV, which was settled out of court. Originally, MTV and its parent company Viacom responded to Cooley's allegations by saying it was her fault.
They claimed that she "failed to avoid the injuries of which she complains. [She] was frequently intoxicated, rowdy, combative, flirtatious and on multiple occasions intentionally exposed her bare breasts and genitalia to other contestants."
RELATED: 'The Challenge': Devin Walker Admits He 'Got Fired in a Sense' By MTV Before Getting the Call for 'Double Agents'
'The Challenge' has let one banned contestant return
Chances are, none of these six contestants will ever be back on The Challenge. But, there is one example of a banned contestant getting the chance to return and redeem himself. MTV banned C.T. Tamburello after The Duel 2 thanks to his violent outburst against Adam.
He ended up missing a few seasons before MTV decided to bring him back because he's just too good for ratings.
The Challenge airs Wednesday nights on MTV.