'The Challenge: All Stars 3': Nia Moore Asks Viewers for 'Grace' in Heartfelt Post About Jordan Wiseley
Former rivals Nia Moore and Jordan Wiseley returned for 'The Challenge: All Stars 3.' She recently addressed their 'growth' and asked viewers for 'grace' in a lengthy Instagram post.
Former rivals Nia Moore and Jordan Wiseley have returned for spinoff The Challenge: All Stars 3, marking their first time competing together since 2015's Battle of the Exes 2. Following the premiere, she posted a heartfelt message to Jordan in which she also asked viewers for "grace."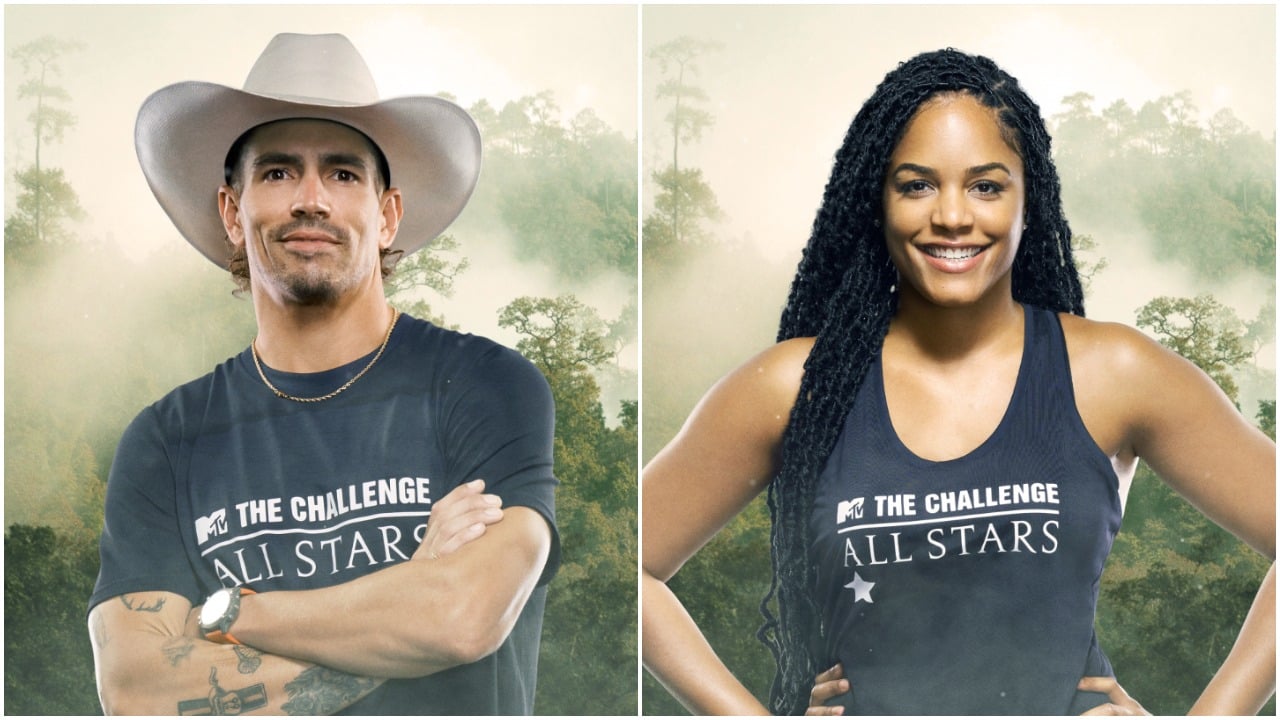 Nia Moore addressed her and Jordan Wiseley's 'growth' in a recent Instagram post
A couple of days after the first two episodes of The Challenge: All Stars 3 dropped on Paramount+, two-time competitor Nia Moore wrote a lengthy, heartfelt Instagram post about rival-turned-friend Jordan Wiseley.
She began by pointing out their contentious past, noting they "were each other's worst enemy" as they filmed The Real World: Portland in 2013.
"It would be 7 years till you'd see us together again, back in Panama, facing the ghosts of our past and forced to reflect in front of the world."
Nia then addressed her and Jordan's "growth" in the past seven years that happened off-camera, admitting she was "defensive, incredibly prideful and ignorant of the consequences of my words/actions."
She also asked the viewers for 'grace' in a lengthy Instagram post
The reality star also spoke about her journey in detail, admitting she realized "unforgiveness" previously held her back.
"I would not only have to choose forgiveness for myself in order to move forward but also drop my pride and ask for it in return. I feared he would never give it to me. Thankfully, Jordan mutually embraced this challenge, took my hand, and led the way," she wrote.
Additionally, Nia claimed she and Jordan have repaired their friendship "behind closed doors rather than on a stage" as they're only doing it for them. However, she does hope others learn the "power of healing and forgiveness" from their story. The reality star closed by professing her love for Jordan and asking viewers to "consider giving us grace."
She elaborated, "grace to abandon the condemnation of our past transgressions. Grace to keep growing and healing and sprinkling bits of love in our journeys. We kinda need that. And we've earned it, I think."
Nia and Jordan previously addressed their controversial past in a June 2020 Instagram Live
After MTV fired cast members, including Dee Nguyen and Taylor Selfridge, to show solidarity with the Black Lives Matter movement, clips of Nia and Jordan's 2013 infamous argument circulated on social media resurfaced.
While filming The Real World: Portland, the roommates, who couldn't stand each other at the time, got into a heated argument where Jordan said the N-word and made monkey noises at Nia.
As the two have since repaired their relationship, they went live on Instagram together in June 2020 to discuss the memorable fight. They both admitted to having "flirty" tension that resulted in them fighting throughout the season. When it comes to the massive blowup, Nia remembered it began when he spit food at her.
During their fight, Nia claimed she never viewed his actions or words as racist, pointing out they used the N-word to each other. She also claimed she didn't intervene when roommate Marlon Williams called Jordan out the following day due to her anger. He acknowledged those he "offended" with his words but reiterated it never came "from a place of hate." The Challenge: All Stars 3 airs Wednesdays on Paramount+.