'The Challenge: All Stars': Aneesa Ferreira Allegedly Threatened to Throw an Elimination
Toward the end of The Challenge: All-Stars, Nehemiah Clark chose Kendal Sheppard as a partner for the last elimination before the finals. However, much of the reasoning behind his decision didn't make it to the episode. Following their elimination episode, Kendal clarified why Nehemiah chose her and revealed Aneesa Ferreira threatened to throw the Arena if he chose her in an exit interview.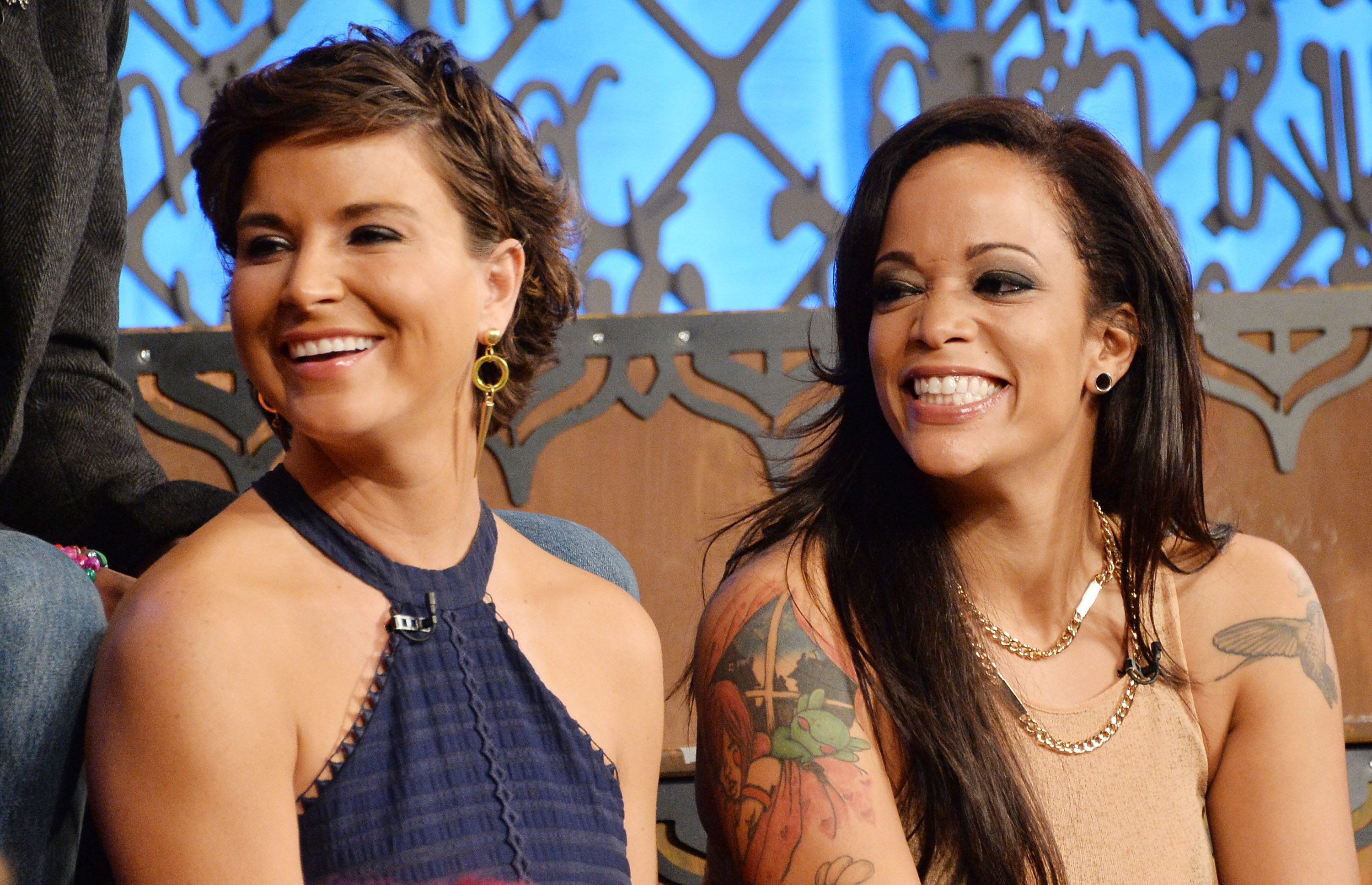 Aneesa Ferreira seemingly flipped and voted for Nehemiah Clark
Shortly after her stint on Double Agents, Aneesa Ferreira returned for spinoff, All-Stars. She quickly teamed up with a longtime friend Jisela Delgado and made it known they would protect one another.
During the May 13th episode, Jisela landed a spot in elimination by completing the daily mission last. However, before deliberations, she expressed her belief that the others should vote for someone else who hasn't competed in the Arena yet.
RELATED: 'The Challenge': Jisela Delgado Calls Aneesa Ferreira a 'Fake Friend' for Not Being 'Honest'
When Aneesa shared Jisela's wishes, several of the competitors shot it down, namely, target Yes Duffy, who gave a convincing speech. Despite telling Jisela, she would vote for Yes, the veteran sent in Nehemiah Clark, who ultimately became the house vote.
Once Jisela discovered what happened, she became angry with Aneesa and declared the two no longer friends. According to the Road Rules star, she felt the veteran played a "grimy game" and pretended they were close only to flip on her. However, Aneesa didn't consider it a betrayal or feel the need to "coddle a grown woman."
Others thought Nehemiah would choose Aneesa as elimination partner
A couple of episodes before, Aneesa unexpectedly found herself in an Arena when host TJ Lavin announced a twist. According to the new rules, the house vote could select anyone to partner with for elimination, and the two won or lost together.
Alton Williams called on Aneesa as the veteran currently holds the record for competing in the most eliminations. Ultimately, his choice paid off as they stayed in the house.
Because she has gone home several times shortly before the final, Aneesa is scared of going into elimination close to the end. Therefore, other players, namely Jisela and Jemmye Carroll, thought Nehemiah would choose Aneesa as they both would get eliminated if they lost.
However, he went with Kendal Sheppard. The decision didn't make sense at the time to many viewers, but they explained it during a May 2021 interview with EW.
Aneesa reportedly threatened to throw elimination if Nehemiah chose her
When asked if Kendal knew Nehemiah would choose her for the elimination, she explained she did because she felt "bad" for him.
According to the former champ, no one wanted to partner with him and stayed away from him. Kendal also noted she thought he would've chosen Aneesa but claimed the veteran made her pity her by pointing out she hadn't competed in a final in over a decade.
RELATED: 'The Challenge: All Stars': Trishelle Cannatella Reportedly Tried to Quit
Therefore, the former winner said she agreed to team up with Nehemiah if the elimination game involved endurance or climbing. However, he added he wouldn't have picked Aneesa "out of spite" and only considered picking Kendal and Jemmye.
Kendal also noted that Aneesa threatened to "throw the whole elimination," which likely weighed into Nehemiah's decision not to choose her. The Challenge: All-Stars airs on Paramount+.