'The Challenge: All Stars' Cast Features 2 Players From 'Double Agents'
MTV's The Challenge is currently airing Double Agents, and veteran players along with newbies are fighting for their chance at the $1 million prize. And it looks like a brand new season of the show is underway, but there's a twist. Paramount+ is bringing The Challenge: All Stars to fans, and the cast features all veteran players. It looks like two of those players are also in Double Agents.
Who is part of 'The Challenge: All Stars' cast in 2021?
Fans of MTV's The Challenge are sure to have a blast watching All Stars. According to MTV News, the season will premiere on April 1, 2021, and it will stream on Paramount+. The show brings back 22 of the "most iconic" players from both The Real World and Road Rules as they compete in daily challenges and elimination rounds for the ultimate grand prize. And host TJ Lavin is also back to lead the season.
"Each of you is someone of the greatest all stars to ever set foot on the Challenge field," TJ says in the trailer. "You are all put together for one ultimate battle — to see who is the greatest of all time."
Given what we see from the trailer, it looks like old feuds will arise, and old Challenge players who never won are hungry for the money. As for who will be a part of the season, MTV lists the entire cast. Notable players like Beth Stolarczyk, Derrick Kosinski, Eric "Big Easy" Banks, Jemmye Carroll, Jonna Mannion, Mark Long, and Trishelle Cannatella are all competing.
Two cast members from 'Double Agents' will reappear on 'All Stars'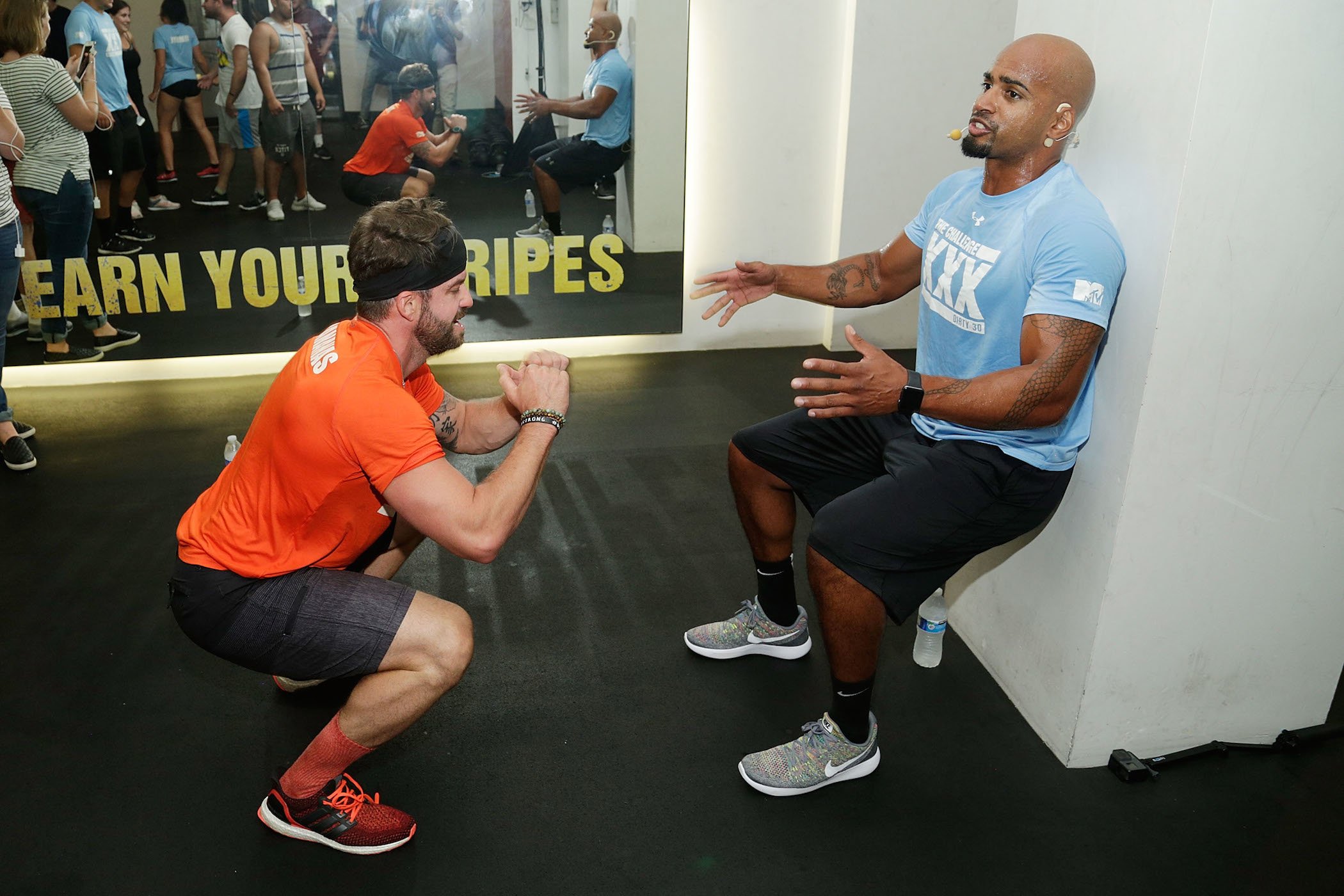 Fans of MTV's The Challenge: Double Agents are in for a treat, as two players from the show are also part of All Stars. MTV notes Aneesa Ferreira and Darrell Taylor joined the cast.
Aneesa's competed in 14 seasons of The Challenge, but she hasn't won any seasons yet. As for her future with the series, she noted to TV Line at the end of 2020 she wasn't sure how much longer she'd be competing, but she certainly has the drive to continue. "We live in an ageist society when it comes to television and media, and women age out faster than men," she said. "It's always like, 'Well she's over with, she's too old,' but I'm like, 'You guys never talk about Darrell [Taylor] or CT or Wes or Johnny ['Bananas' Devenanzio] like that,' who are relatively the same age I am."
As for Darrell, he's won a few seasons of the show, but he'd love to continue his streak. And he noted the game's gotten a lot more difficult over the years. "These cats are not playing," he said about the Double Agents cast to Entertainment Weekly. "They are real cutthroat compared to how I used to play the game with other cast members."
Are MTV's 'The Challenge' contestants paid?
There's always a money prize at the end of a Challenge season. But are the contestants paid otherwise? It's been verified by several competitors that they are, indeed, awarded a paycheck, though that paycheck can greatly differ depending on the person. Veteran players seem to get paid more, while rookies are paid less.
On MTV's Official Challenge Podcast, contestant Tori Deal talked about this question, too. "I promise you, we don't go on the show for free," Tori noted. "My a** is not going on a 40-foot platform, hanging over a helicopter, eating cabbage for no reason, OK. You're gonna pay me. And the more shows we do, the more we get paid."
Because all the players on All Stars are veterans to the game, we're betting they're getting a healthy paycheck to appear on the show. And we'll have to wait and see how the game plays out once it airs on April 1. For now, MTV's The Challenge: Double Agents airs on Wednesdays at 8 p.m. EST.
Check out Showbiz Cheat Sheet on Facebook!