'The Challenge: All Stars': Filming for Season 3 Reportedly Already Started
'The Challenge: All Stars' has reportedly already started filming season 3 with fan-favorite cast members joining the show.. Season 2 is scheduled to premiere on Nov 11 on Paramount +.
Itching to compete again, former champ Mark Long pitched the idea for a spinoff of The Challenge featuring only seasoned veterans. Many memorable contestants who haven't appeared in years expressed their interest and the season came to fruition in April 2021 on Paramount+. After 10 successful episodes and fans calling for more, All Stars was renewed for season 2. It will premiere on Nov. 11, 2021. Nearly a month before the series will debut on the streaming service, the cast for All Stars 3 has reportedly already left to film.
[Spoiler alert: Spoilers ahead for The Challenge: All Stars 3.]
This article contains updated information. (10/24/21).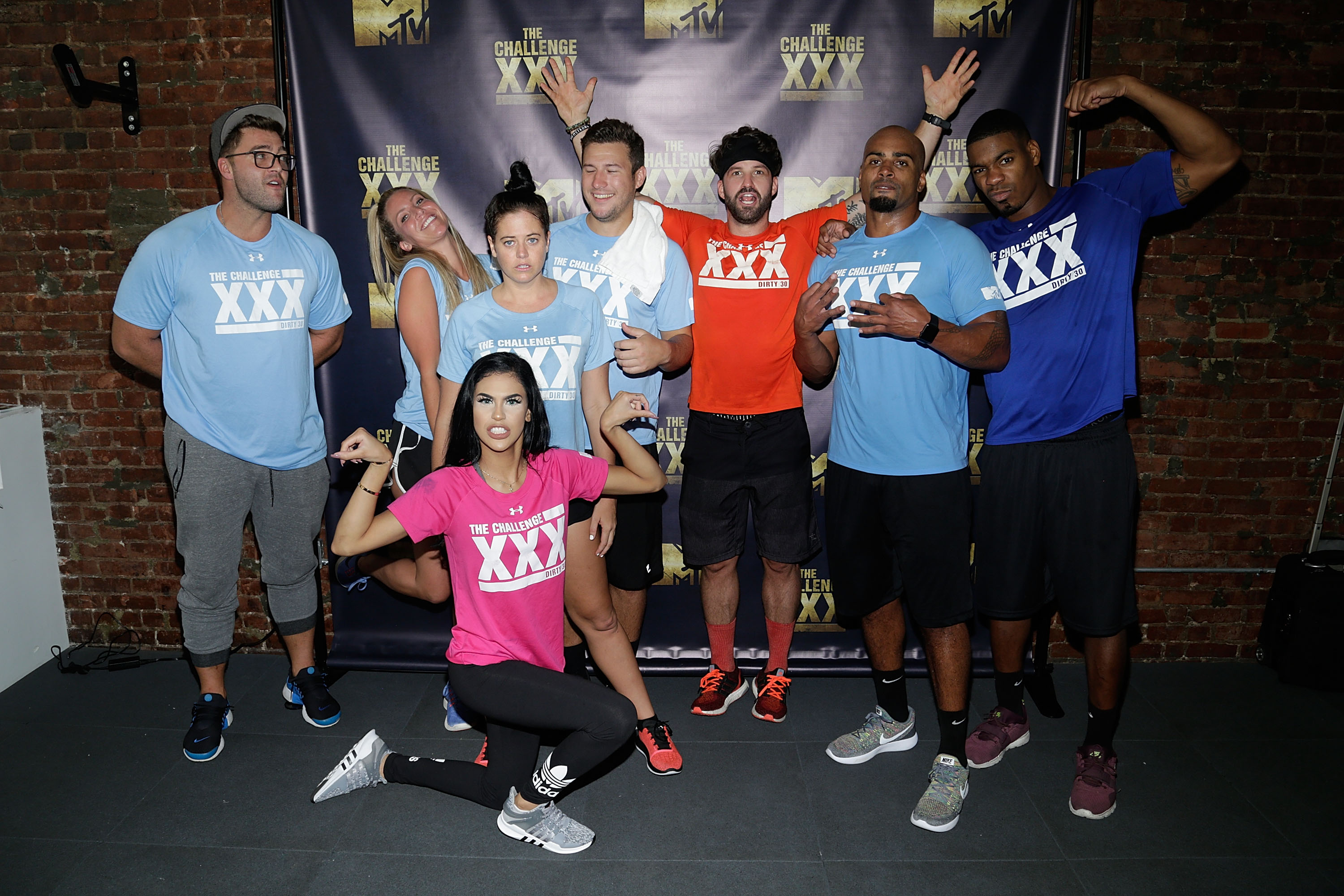 'The Challenge: All Stars 2' is returning in Nov. 2021
Mark Long's idea for a veterans-only spinoff became a reality after a meeting with The Challenge producers Bunim/Murray in 2020.
Filmed in the Andes Mountains, Argentina, 22 memorable faces battled it out over the course of 10 episodes for the title and $500,000. Challenge 2000 champ Yes Duffy walked away as the winner but won't return to defend his crown.
Instead, the All Stars 2 cast consists of memorable fan-favorites including Ayanna Mackins, Cohutta Grindstaff, Casey Cooper, Derek Chavez, Jasmine Fougere, Laterrian Wallace, Jonna Mannion, Ryan Kehoe, Leah Gillingwater, Steve Meinke, Melinda (Stolp) Collins, Teck Holmes, Sophia Pasquis, and Tina Barta, as well as former champs Brad Fiorenza, Darrell Taylor, Derrick Kosinski, Jodi Weatherton, MJ Garrett, Katie (Doyle) Cooley, Kendal (Sheppard) Darnell, and Janelle Casaneve, who will all have a shot at the title.
The cast reportedly has already left to film season 3
Known spoiler account PinkRose reported the third season of All Stars has already started filming, a month before season 2 has aired. After spending time in Miami, Florida for quarantine, the account claims the cast flew to Panama on Oct. 17, where they will compete for the cash prize.
Brad, MJ, Tina, Darrell, Jonna, Derrick, Kendal, Laterrian, and Nehemiah are posed to compete in back-to-back seasons. Beth Stolarczyk (seven seasons, one win), Mark Long (six seasons, two wins), Jemmye Carroll (seven seasons), Syrus Yarbrough (five seasons, one win), Jonna Mannion (five seasons), Kellyanne Judd (four seasons), and Yes Duffy (three seasons, one win) competed in season 1 and will reportedly return for All Stars 3 after taking a season break.
They will all battle against each other and new faces that include memorable heavy hitters such as Wes Bergmann (14 seasons, two wins), Veronica Portillo (11 seasons, two wins), Jordan Wiseley (six seasons, three wins), Roni Martin (two seasons, two wins), Cynthia Roberts (two seasons, one win), Kailah Casillas (five seasons), Tina Barta (five seasons), Melinda Collins (four seasons), Sylvia Elsrode (3 seasons) and Nia Moore (two seasons). Seven-time winner Johnny "Bananas" Devenanzio was rumored to join the cast but recent reports claim he will not compete.
The cast list isn't finalized and can change at any moment. Additionally, it's unclear if the competitors will compete for a higher cash prize than $500,000. The Challenge: All Stars 2 debuts Nov. 11, 2021, on Paramount+. Season 3 will likely premiere a few months afterward.