'The Challenge: All Stars': How Much Money Can Contestants Win?
Fans adore MTV's The Challenge, as the show's aired for over two decades. Now, it's returning after season 36, Double Agents, with a special season just for all-star players. The Challenge: All Stars will feature favorites from years past — and here's how much money they'll be playing for.
How much can contestants win on MTV's 'The Challenge: All Stars'?
There have been rumblings of MTV's The Challenge introducing an all-stars season for quite some time. Mark Long, a contestant who hasn't participated in the show since 2012, was the first to pitch the idea to Twitter — and it stuck. Us Weekly reports he reached out to past cast members and pitched the idea to the MTV production company, and it's now in the works.
"I want to take it back to where it was fun," Long told Us Weekly. "It was light-hearted but still competitive. Is there some drama? I'm sure there will be but what I think will be super special about something like this is being able to almost capture the 'where are they now?' type of feel like when they introduce characters on the first episode. Let's dig in. Let's see what they've been up to the first the last five, 10, 20 years."
So, how much is the grand prize? It's reportedly a half of a million dollars, as the logline states, "With $500,000 and their legacies on the line, which of these All Stars will prove they are still the best of the best?"
Do contestants get paid to be on 'The Challenge'?
There appears to be conflicting information regarding if the cast of MTV's The Challenge gets a paycheck regardless of if they win. And it seems some of the most well-known players do take home money just for appearing. Some "elite" players can make up to $80,000 just for showing up and trying, but new players make a lot less. Rookie players might make $1,000 a week compared to a veteran player's $3,000-$5,000.
Veteran champion Wes Bergmann also talked about money made on The Challenge. According to Bergmann, MTV could pay their players a lot more, as contestants don't typically earn a living wage.
"And so [the contestants] have to go get real jobs," Bergmann explained on the Bachelor Party podcast. "And those real jobs don't have the flexibility that is required to go film the shows. So, because I have built something that makes it possible to fund my life in a very flexible capacity, then I get the privilege of continuing to do The Challenge."
Who has won the most money on 'The Challenge'?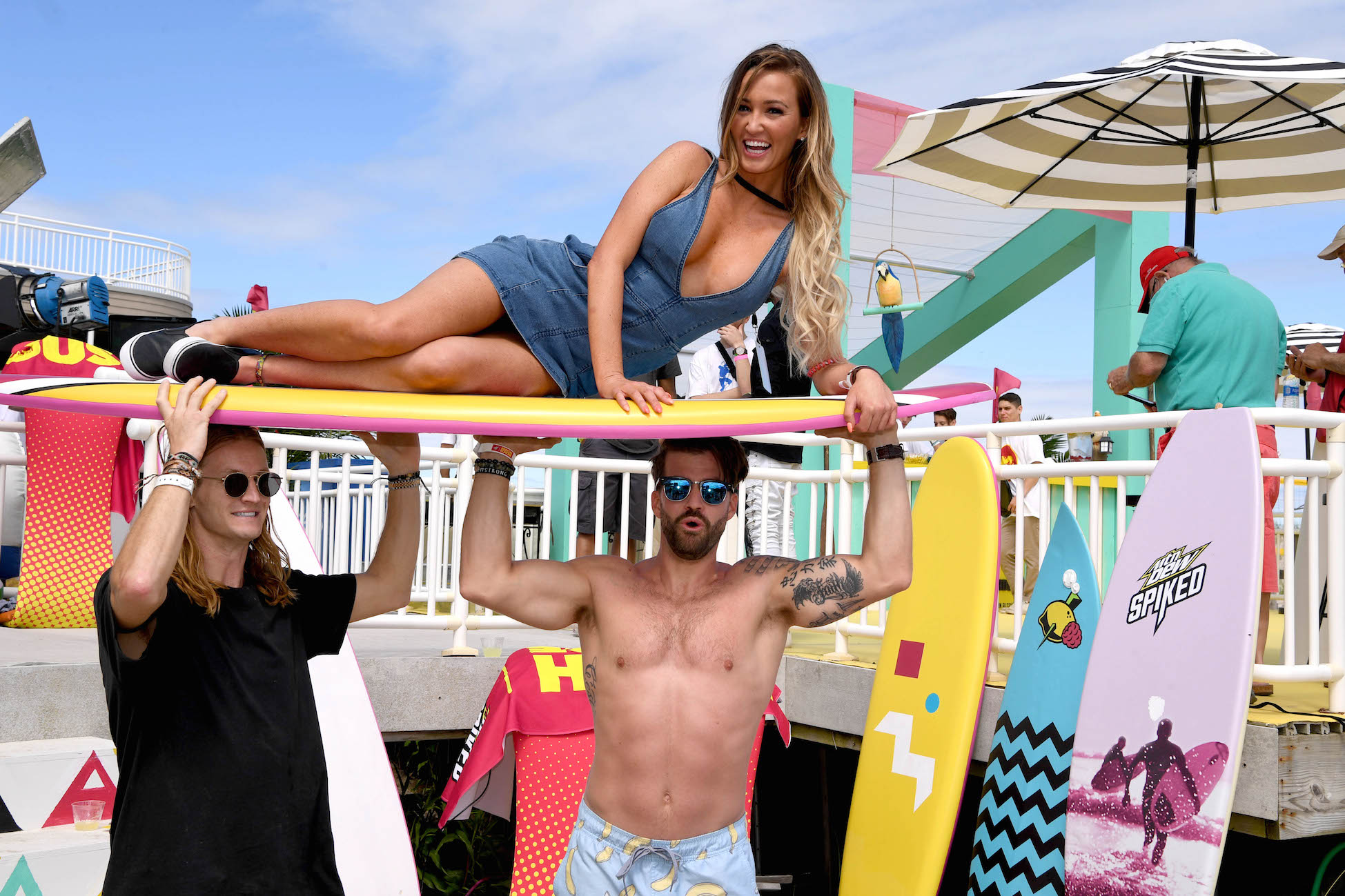 So, who's brought home the most money on the show? That title belongs to Johnny "Bananas" Devenanzio. Devenanzio has won seven seasons of MTV's The Challenge. Us Weekly reports he's taken home $1,184,720 in winnings.
A close second is Ashley Mitchell. While Mitchell didn't compete on nearly as many seasons, she won some heavy hitters, making her the highest earner for the women. In total, she brought home $1,121,250.
Will either of these two take part in the all-stars season? We'll have to wait and see. So far, it looks like old-school players who haven't been on The Challenge in years are the first to be advertised, but perhaps more recent winners will also join.
Check out Showbiz Cheat Sheet on Facebook!