'The Challenge: All Stars': A Fan-Favorite Has 'Impressed' Many Viewers Following First Half of Finals
Many viewers are 'impressed' by Jonna Mannion's performance throughout 'The Challenge: All Stars.'
Following a six-year break, and shortly after giving birth to her son, five-time competitor Jonna Mannion returned for spinoff The Challenge: All-Stars. For the first time in her Challenge career, the 32-year-old made it to the finals and is currently competing for the $500,000 grand prize. Jonna has performed well so far, finishing in the top three for the first half. Many viewers took to social media following the episode, noting how "impressed" they are so far by her performance.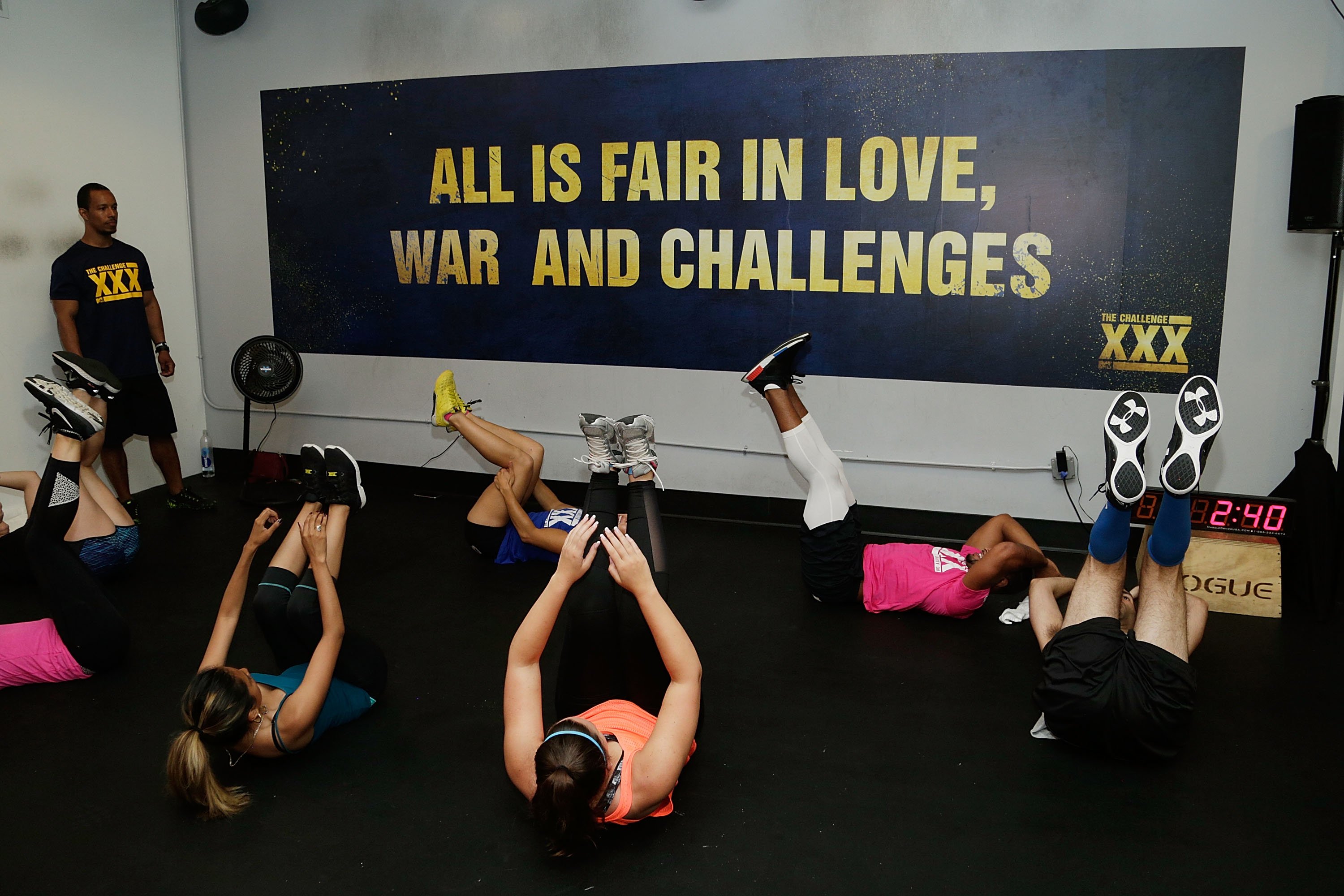 Jonna Mannion competed in five seasons of 'The Challenge'
At the age of 13, Arizona native Jonna Mannion made her reality television debut on Discovery Kids' competition series, Endurance, which she won.
She then became a cast member on The Real World: Cancun at 20-years-old before joining spinoff The Challenge for Rivals (2011), partnered with then-nemesis Jasmine Reynaud.
The two performed reasonably well, winning a daily mission and elimination but didn't make the finals.
Jonna returned for Battle of the Seasons (2012) with three of her Cancun co-stars, Rivals II (2013), Free Agents (2014), and Battle of the Exes 2 (2015) but never competed in the final mission for the grand prize.
She made it to the finals in 'All Stars'
During her six-year break, the reality star had a daughter Naleigh in Aug. 2016, married in 2019, and welcomed another child, Cal, in 2020. Seven months after giving birth, Jonna returned to The Challenge for a spinoff featuring only old school players, All-Stars.
Throughout the season, she didn't receive much screen time. Still, she managed to stay off the radar when it came to throwing contestants in, even though she seemingly had no prior relationships before entering the house.
By avoiding elimination, Jonna made it to the finals for the first time in her Challenge career. She started on a good foot, partnered with Darrell Taylor and Yes Duffy, as she completed the beginning two checkpoints first.
However, the five-time competitor struggled with a sprint, earning only two points. Even so, she finished the first day in the top three behind Yes and Darrell. 
Many viewers are impressed by Jonna's performance
Following the episode, several viewers took to social media to discuss the competitors' performance in the finals, namely Jonna's. One user compared her to Challenge regular Cory Wharton, noting they believed she's "playing her best game" by successfully using the "anyone but me" method.
Someone else mentioned they initially thought Jonna wouldn't last long due to her lack of connections but is "impressed" with her gameplay and how she avoided getting named for elimination.
Another user pointed out that viewers saw her go through a "rough time" when they last saw her on the show as she dealt with a breakup and a challenging partnership with ex Zach Nichols during Battle of the Exes 2.
Therefore, they're happy to see her more "comfortable with herself" and performing better. Additionally, many viewers noted she gave birth only seven months before the competition began. The Challenge: All-Stars airs Thursdays on Paramount+.