'The Challenge: All Stars': Katie Cooley Says Trishelle Cannatella Spoke to Her Family, Not Her, After Fallout
Katie Cooley says Trishelle Cannatella has only spoken to her family following their fallout during 'The Challenge: All Stars.'
Nearly 20 years ago, The Challenge stars Trishelle Cannatella and Katie Cooley considered each other best friends and lived with each other. When they reunited for spinoff All-Stars, the ladies got into a huge fight and haven't spoken since then. Katie gave her side of the story and explained Trishelle seemingly took responsibility during a phone call with her family but has yet to reach out to her.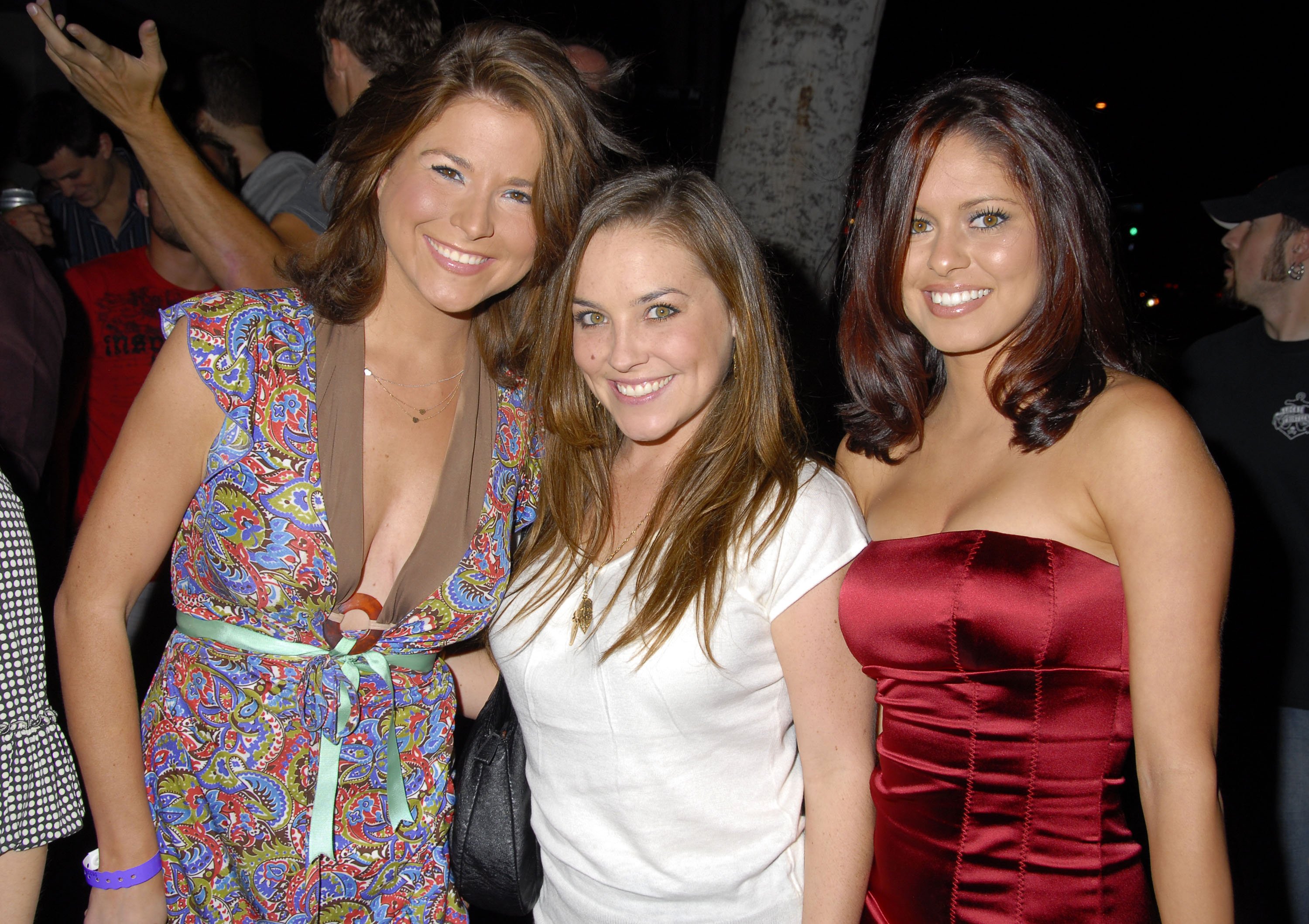 Trishelle Cannatella got into a fight with Katie Cooley during 'The Challenge: All Stars'
When The Real World: Las Vegas (2002) star Trishelle Cannatella debuted on The Gauntlet (2003), she already became great friends with Katie Cooley (neé Doyle) of Road Rules: The Quest (2001).
The two decided to room together and lived with each other for six years. They also participated in each other's weddings. Although they kept in contact, the two hadn't seen one another in a while before reuniting for OG spinoff, The Challenge: All-Stars.
The ladies roomed with each other and seemingly got along well until Trishelle landed in elimination due to her last-place finish in the daily mission. The Real World star got upset when she found out her opponent through another competitor instead of her friend.
Trishelle confronted Katie about it, who explained she stopped to grab food before coming upstairs. Although they seemingly made up, the ladies woke everyone up later that night in another argument. The Louisiana native said she felt she defended Katie more than The Inferno winner had her back and had enough.
Trishelle told her side of the fallout with Katie
Following the episode, Trishelle appeared on the Watch With Us: Challenge Edition podcast and admitted they haven't spoken since filming. She believed they "did outgrow each other" as Katie's a mom while she doesn't have any kids yet.
The 41-year-old also noted they're currently "in two different places" but believes they can still maintain their friendship, even though they probably won't be as close.
Additionally, Trishelle admitted her nerves and insecurities before heading into the first female elimination got to her. Therefore, she felt especially hurt that her friend didn't tell her opponent and had to find out through someone else.
The Louisiana native claimed she felt Katie wasn't reciprocating her "ride or die" energy which upset her because she "needed something from back home." 
Katie says Trishelle admitted fault during conversation with her family
During the official aftershow, Kate opened up about her side of the fallout. She claimed that Trishelle attempted to quit following their argument before the elimination. However, The Inferno winner said she sat with her friend and encouraged her to stay and compete.
Katie also noted that she cheered for Trishelle during the elimination, even though the edit made it seem as if she only watched with a "blank face." When asked if the two had spoken since Katie admitted they hadn't but noted that Trishelle reached out to her family and talked to her husband and mother.
According to the Texas native, The Real World star seemingly took responsibility and owned up to acting like an "a*shole." Although she was happy about it, Katie noted the 41-year-old hasn't talked to her and believes Trishelle made comments during the fight intentionally to "hurt" her.
Additionally, Katie pointed out that some of her remarks left her thinking that the friend she lived with for several years never genuinely liked her. The Challenge 36 airs Wednesdays at 8/7 Central on MTV.