'The Challenge: All Stars' Was Missing 1 Fan Favorite Who 'Had a Great Shot at Winning' According 'Godfather' Mark Long
Season 1 of 'The Challenge: All Stars just wrapped season 1 with 'Road Rules: Semester at Sea' star Yes Duffy walking away with the $500,000 prize. But, Duffy's victory may not have happened if 1 particular 'Challenge' legend had been there according to The Godfather Mark Long.
The Challenge: All Stars recently completed season 1 on Paramount+, featuring fan-favorite OGs competing for a $500,000 prize. Twenty-two The Real World and Road Rules alumni returned to compete for the first time in years.
With Road Rules: Semester at Sea star Yes Duffy ultimately coming out on top. But according to Mark Long, season 1 was missing a specific fan favorite who "had a great shot at winning."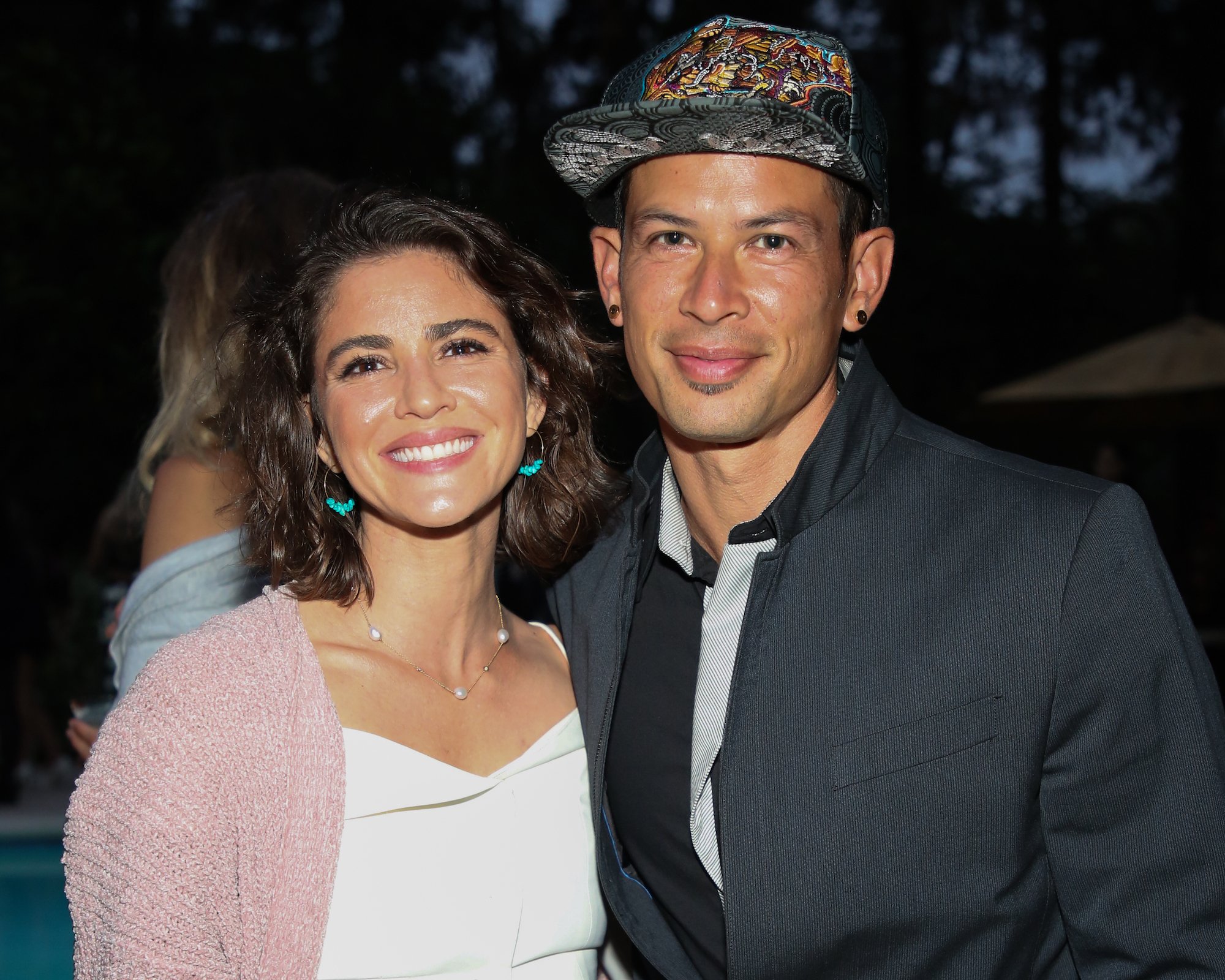 Mark Long started the push for 'The Challenge: All Stars'
The Challenge fans have Road Rules alum Mark Long to thank for The Challenge: All Stars. He was sure fans wanted to see the OGs compete. So in the summer of 2020, Long took to Twitter to ask fans if they would like to see a spinoff that would feature competitors they hadn't seen in decades.
In his tweet that went viral, Mark asked longtime fans if they wanted cast members from the late 1990s through the early 2000s to return for a special competition. The overwhelming consensus was "yes."
Less than nine months later after Mark's original tweet, The Challenge: All Stars premiered on Paramount+.
Dozens of former cast members are interested after seeing season 1
According to Bunim/Murray Productions president and The Challenge executive producer Julie Pizzi, there was so much interest from former cast members about appearing in The Challenge: All Stars after the first season aired. That fans can be sure there will be at least a couple of more seasons coming soon.
"We have over 100 past Real World or Road Rules players that are interested in doing another cycle," Pizzi told Us Weekly. "People have reached out to us. It is, like, a wealth of great personalities that are willing to do it, because they thought it looked like a lot of fun."
Mark Long says 1 fan-favorite who had a 'great shot at winning' was missing from 'The Challenge: All Stars'
According to Mark, he tried to get Landon Lueck on season 1 of The Challenge: All Stars. But Landon wasn't sure it was worth his time. Mark told the Watch With Us podcast that he thinks Landon is going to regret turning down the opportunity.
"Landon, it was an issue of him leaving work and not being able to commit the full time for what he thought his worth was. I think once he finds out that the grand prize is half a million dollars — he probably had a great shot of winning it — I think he's gonna be a little pissed off there," Mark said.
Some OGs just needed more time
With Mark's The Challenge: All Stars idea going from tweet to premiere in less than a year, he says that some OGs just couldn't commit to the show on such short notice. One legend he hopes will join the cast in a future season is Coral Smith.
"We had to kind of speed rush this thing, so a lot of people needed more time. I mean, she's [Coral] involved in a lot of things up in San Francisco, so would she be one that I'd love to see back? Absolutely," Mark said.
Mark also noted that Evelyn Smith was unavailable because she was working with the Democratic party during the 2020 presidential election.  He revealed that she is interested in doing future seasons.
Mark Long has big plans for 'The Challenge: All Stars'
With season 1 of The Challenge: All Stars finding such great success, Mark says he liked to see more than just another season or two. During an interview with Heavy, Mark shared his vision for a "Super Bowl" season. Which would see the top OGs compete against the best new stars of The Challenge.
His plan would be for All Stars to run for about five seasons. Then have a crossover with the main series. Mark believes it would be the "most-watched show in reality competition history."
The Challenge: All Stars season 1 is available on Paramount+.