'The Challenge: All Stars' Season 2: Complete Rumored Cast Listing and Early Elimination Details
Fans of MTV's The Challenge anticipate another amazing season of The Challenge: All Stars. Mark Long brought the first season of All Stars to life, and we can't wait to see what's in store next. Now, rumors suggest the cast listing is already set in stone for the new season, and early elimination details are here. Here's what we know.
[Spoiler alert: Spoilers ahead for The Challenge: All Stars Season 2 casting and first eliminations.]
MTV's 'The Challenge' spinoff, 'The Challenge: All Stars,' is allegedly getting a second season
Fans of MTV's The Challenge loved the first season of The Challenge: All Stars. Long, a past competitor on the show and All Stars contestant on season 1, helped create the concept and format of the series that aims to bring fan-favorite competitors back to the small screen. And he has big plans regarding what could happen with the show in the future.
"This is my vision," Long shared. "[We knock] out probably five or six [All Star] seasons and then it'll culminate with almost like the Super Bowl of OGs versus newer show cast members. And it will be the most-watched show in reality competition history."
Paramount+ hasn't officially announced a season 2 of All Stars. But other possible players appear to confirm the new season will happen. "Before anyone asks: I was asked and said 'no' to doing the second season of #challengeallstars," Amaya Brecher from The Real World tweeted. "But, yes, there is going to be a whole new crop of your favorites competing on @paramountplus in the near future!"
Complete 'All Stars' Season 2 rumored cast listing and who allegedly gets eliminated first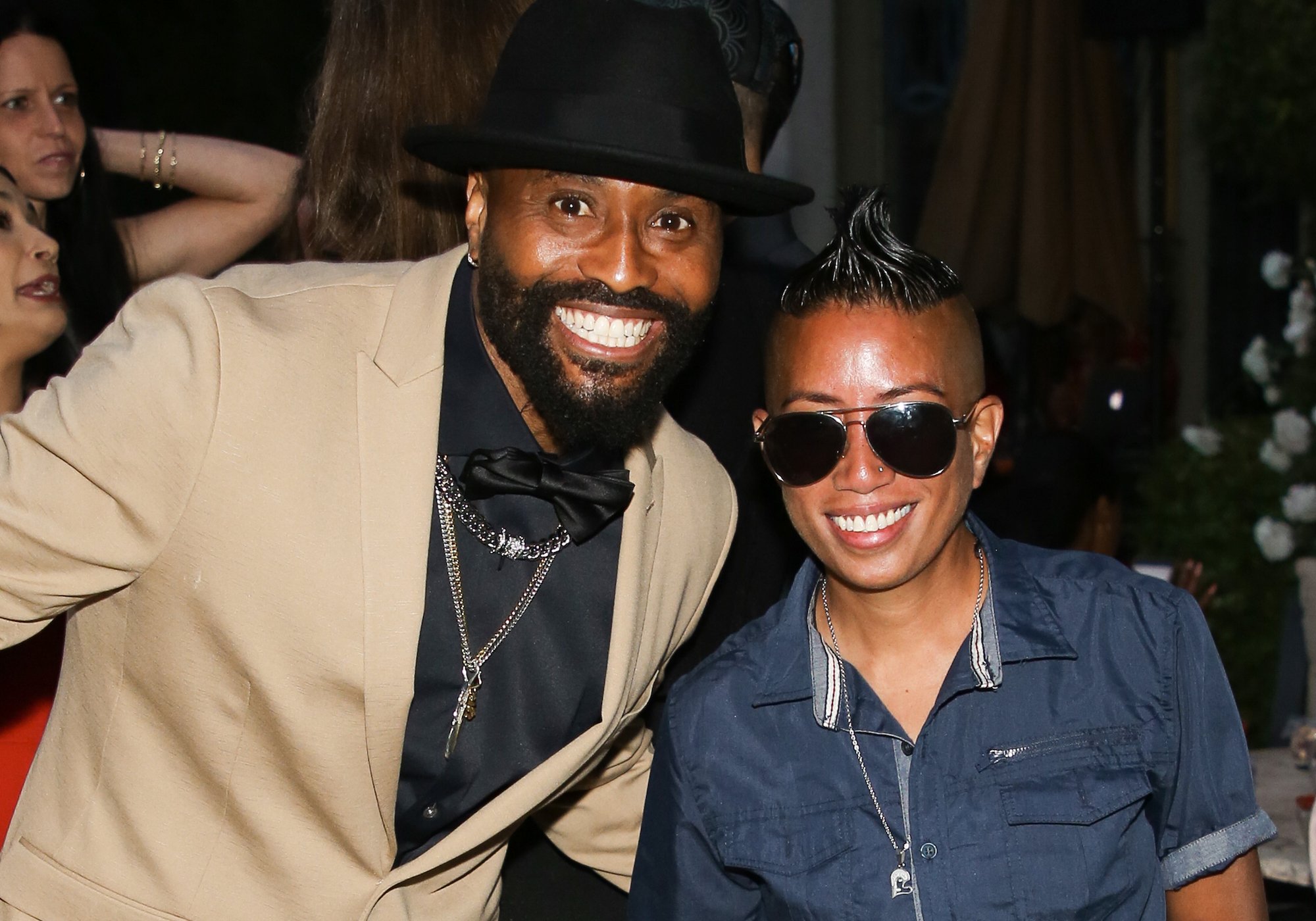 Fans of MTV's The Challenge look forward to seeing who's going to be on The Challenge: All Stars Season 2. And rumored cast listings are here. Reddit notes PinkRose and others posted spoilers on Vevmo detailing who fans will see on season 2 and who will go home early.
According to the Reddit thread, Pink Rose confirmed Casey Cooper, Jasmine Reynaud, Janelle Casanave, Jodi Weatherton, Jonna Mannion, Katie Doyle, Kendal Sheppard, Leah Gillingwater, Melinda Stolp, Tina Barta, Sophia Pasquis, and Ayanna Mackins will compete for the women. Mannion, Doyle, and Sheppard are returning players from the first season.
For the men, Brad Fiorenza, Cohutta Grindstaff, Darrell Taylor, Derek Chavez, Derrick Kosinski, Laterrian Wallace, M.J. Garrett, Nehemiah Clark, Ryan Kehoe, Steve Meinke, Teck Holmes, and Tyler Duckworth allegedly compete. Taylor, Kosinski, Wallace, Clark, and Holmes are returning players.
So, who goes home first? PinkRose's spoilers note Leah Gillingwater heads home first for the women, and Derek Chavez gets cut for the men.
Is 'The Challenge: All Stars' only on Paramount+?
So, how can fans watch The Challenge: All Stars Season 2? It seems the show will once again air on Paramount+, though the network has yet to officially announce anything. Paramount+ offers a one-week free trial and a 25% off student discount.
While we may have to wait for All Stars, fans won't have to wait much longer for MTV's The Challenge Season 37. The new season is titled Spies, Lies, and Allies and features 17 U.S. players as well as 17 international players. Spoilers note the players start off in teams of one U.S. competitor and one international competitor. We look forward to the season premiere on Aug. 11, 2021, at 8 p.m. EST on MTV.
ViacomCBS did not return a request for comment by the time of publication.
Check out Showbiz Cheat Sheet on Facebook!
RELATED: 'The Challenge': Cara Maria Sorbello Wasn't Invited to Mark Long's Huge 'Challenge' Birthday Party