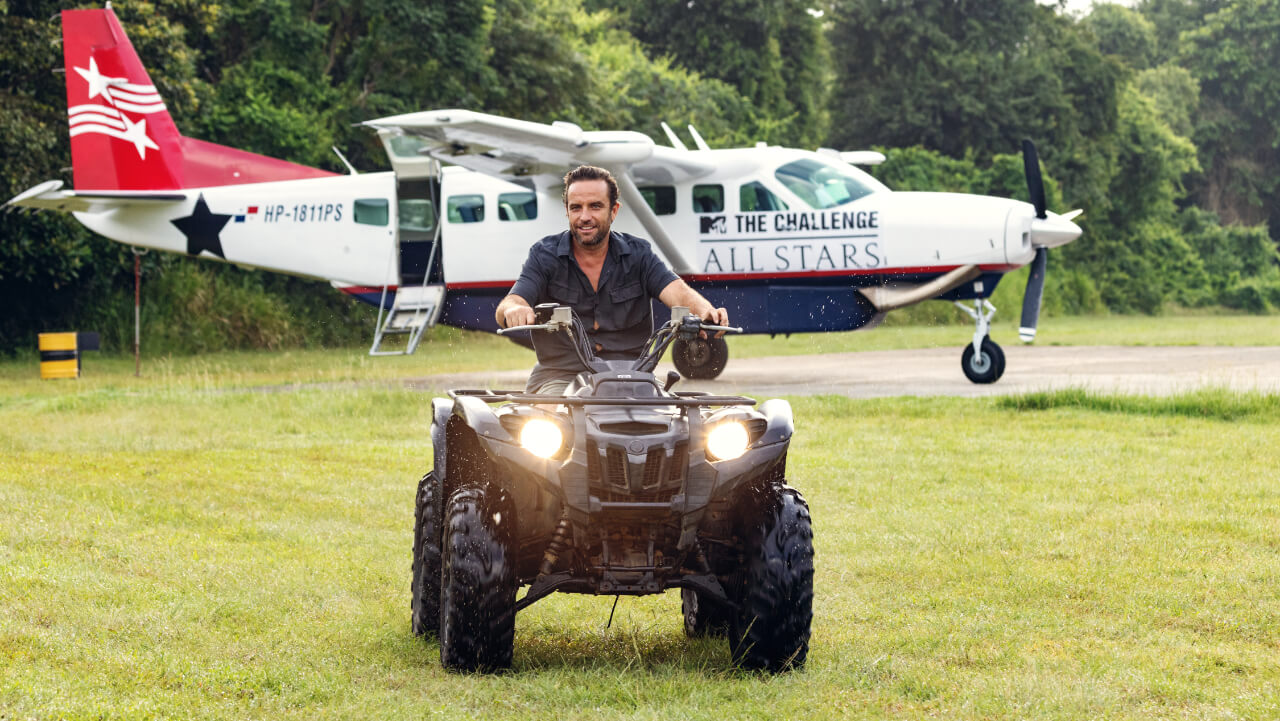 'The Challenge: All Stars 4' Spoilers: 2 Players Appear to Be Dating Again After the Season
2 players appear to be dating after reuniting during 'The Challenge: All Stars 4.'
[SPOILER ALERT: Spoilers ahead for two The Challenge: All Stars 4 competitors.]
The Challenge veterans Laurel Stucky and Nicole Zanatta dated for almost a year before calling it quits and reuniting on Ex on the Beach: Peak of Love. Reportedly, the two recently finished filming spinoff All Stars 4, and it appears they are dating again.
'The Challenge' stars Laurel Stucky and Nicole Zanatta reportedly dating again
The Challenge veterans Nicole Zanatta and Laurel Stucky reportedly competed in spinoff All Stars 4, which is said to have finished filming in late February 2023.
After returning to social media, Laurel uploaded a picture to her Instagram story of her holding hands with Nicole as she looked in a different direction.
As spoiler accounts also claimed the two hooked up in the house during the show, it seems the picture confirms the exes are back together.
They initially met in September 2016 while filming season 29's Invasion of the Champions, and both made it far into the competition, with Nicole finishing in third place. The two continued a long-distance relationship almost a year later, in August 2017, when they implied their breakup in cryptic Instagram posts.
Ashley Ceaser and Nicole appear to have broken up after their engagement
They reunited during MTV's Ex on the Beach: Peak of Love, which aired in late December 2019, when Laurel appeared on the show as Nicole's ex.
However, the New York-based firefighter moved on with Temptation Island's Allie DiMeco and then voted out Laurel to focus on Sydney Langston.
By the end of the dating series, Nicole walked away with ex Ashley Ceaser, who she met after her original season, The Real World: Skeletons, in 2015.
They dated until Nicole made her Challenge debut on Invasion of the Champions and got back together after Ex on the Beach until breaking up again in mid-2020. They reunited and got engaged in March 2022 but have since apparently ended things as they no longer follow each other on social media and have deleted pictures with each other from their accounts.
Laurel most recently had a fling with rookie Horacio Gutiérrez 
Following a four-season break, Laurel returned for The Challenge's most recent season, Ride or Dies, alongside Peak of Love castmate Jakk Maddox.
She quickly developed a romantic fling with rookie Horacio Gutiérrez but cut things off just as fast once he admitted he had someone he was pursuing back home.
The Free Agents winner realized she found herself catching feelings and didn't want to get hurt, resulting in her moving out of the room they shared and temporarily into a bed with Fessy Shafaat.
After the season, Horacio told Challenge Mania in a January 2023 interview that he reunited with the person and opened up about what happened with Laurel during the show. He claims they began dating, but it only lasted for a month due to the long distance. Therefore, the standout newcomer is currently single. It's unclear if he and Laurel attempted anything after the show, but Horacio noted they have an "amazing relationship."