'The Challenge: All Stars': Tina Bridges Reveals Sylvia Elsrode Replaced Beth Stolarczyk
'The Challenge' star Tina Bridges revealed that Beth Stolarczyk was dropped from the season 3 cast at 'the last minute' and Sylvia Elsrode replaced her.
According to spoilers, Beth Stolarczyk was supposed to compete in The Challenge: All Stars 3. However, Tina Bridges revealed Sylvia Elsrode replaced her at "the last minute" because she demanded an apology from her former rival.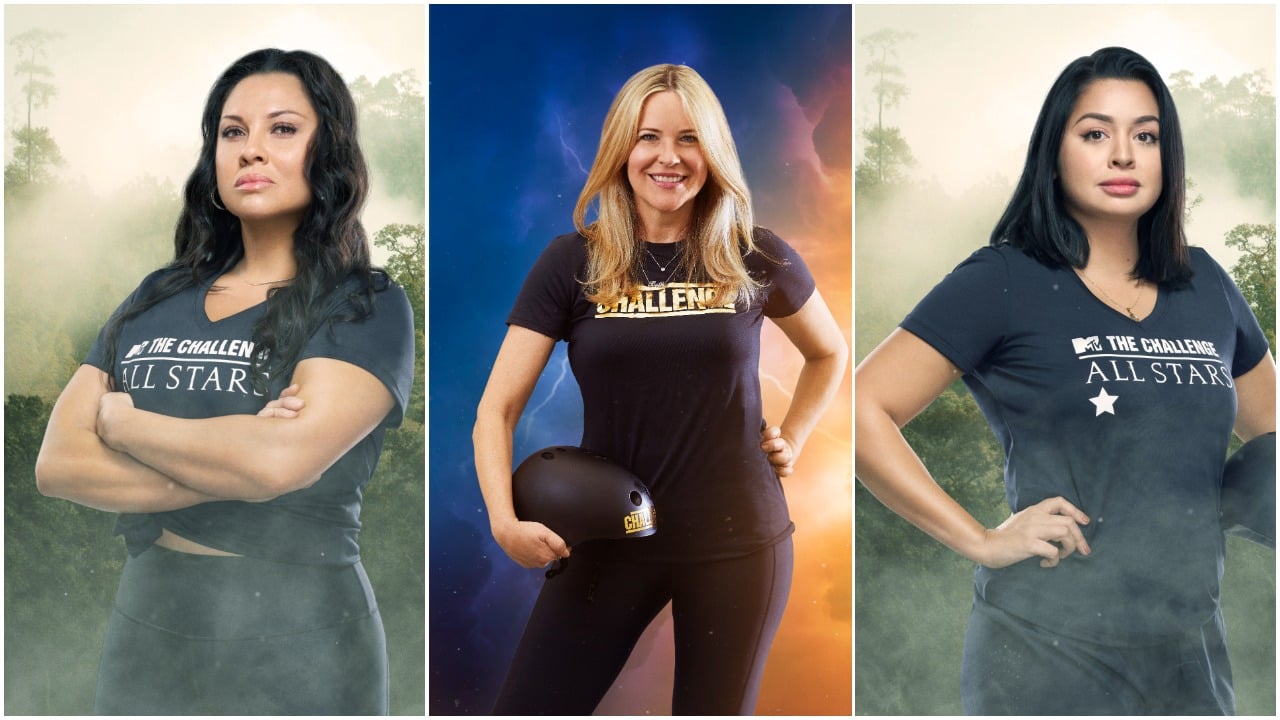 Tina Bridges revealed Sylvia Elsrode replaced Beth Stolarczyk in 'The Challenge: All Stars 3'
Before The Challenge: All Stars 3 premiered, spoiler accounts named Beth Stolarczyk as a competitor. However, she seemingly dropped out.
After episode 3 aired, one Twitter account explained Beth demanded an apology from her rival Tina (Barta) Bridges before the season began. However, Tina reportedly refused to apologize, resulting in her getting removed from the cast at the last minute.
The All Stars 3 competitor confirmed the account, clarifying she heard Beth "created such a fuss that she forced it into an ultimatum," wanting the show to choose between them. Tina claimed she didn't mind filming with the reality star, "I can ignore her like she was production," she added.
In another tweet, the Fresh Meat finalist admitted she only "heard" this report. However, the reality star revealed a "last-minute meeting" occurred with everyone during their stay in the hotel, which she found "weird." After they returned to their rooms, everyone noticed Beth had left, and Sylvia Elsrode was already there as a replacement. Replying to a fan who wondered why Tina wouldn't apologize if she no longer wanted to fight about it, the Road Rules star admitted she doesn't "believe in apologizing for something that I am not sorry for." 
Tina punched Beth in the face during 'The Challenge: The Duel'
After her first two and currently only final appearances in The Inferno 2 (2005) and Fresh Meat (2006), Tina last appeared in The Duel (2006) as a main competitor.
However, she was disqualified after the first episode for violence due to a physical altercation she got into with Beth.
Following an inspiring moment from the late Diem Brown in which she removed her wig, Beth and Tina got into a heated exchange. Beth accused Tina of "charging" her and approached the two-time finalist to tell her not to do it again.
Tina responded by demanding Beth walk away from her and then punched her co-star in the face when she refused. At the time, the Road Rules star insisted she didn't regret her decision and considered her actions worth missing her opportunity for the grand prize. The 40-year-old still stands by her choice.
Tina recently admitted she doesn't regret punching Beth in 2006
Over 15 years later, Tina admitted she had the same mindset in a July 2021 Twitter exchange with a fan. Replying to someone who thanked her for doing "what everyone wanted to do," the reality star revealed, "I still don't regret that s–t."
Although she wished she would've "handled my frustration in a healthier and more mature way," the two-time finalist claimed she liked how hitting her co-star felt in the moment.
Beth previously threw shots at her rival in a May 2021 tweet as she alluded to Tina missing out on All Stars 1 due to a positive COVID-19 test. The Real World star called it "karma" and admitted she was "happy" Tina came down with the coronavirus. Tina responded to her comments in a September 2021 interview with Mike Lewis.
She confirmed the positive case and sarcastically noted she enjoys how Beth "makes it all about her." Beth has competed in All Stars 1, while Tina has appeared in seasons 2 and 3. The Challenge: All Stars 3 airs on Paramount+.