'The Challenge: All Stars': Who's the Oldest Player?
Fans of MTV's The Challenge are extremely excited for The Challenge: All Stars. The Paramount+ show brings fan favorites from the past back to the small screen as they battle it out for $500,000. So, who's the oldest player of the pack? The answer might surprise you.
Who is the oldest player of 'The Challenge: All Stars' cast?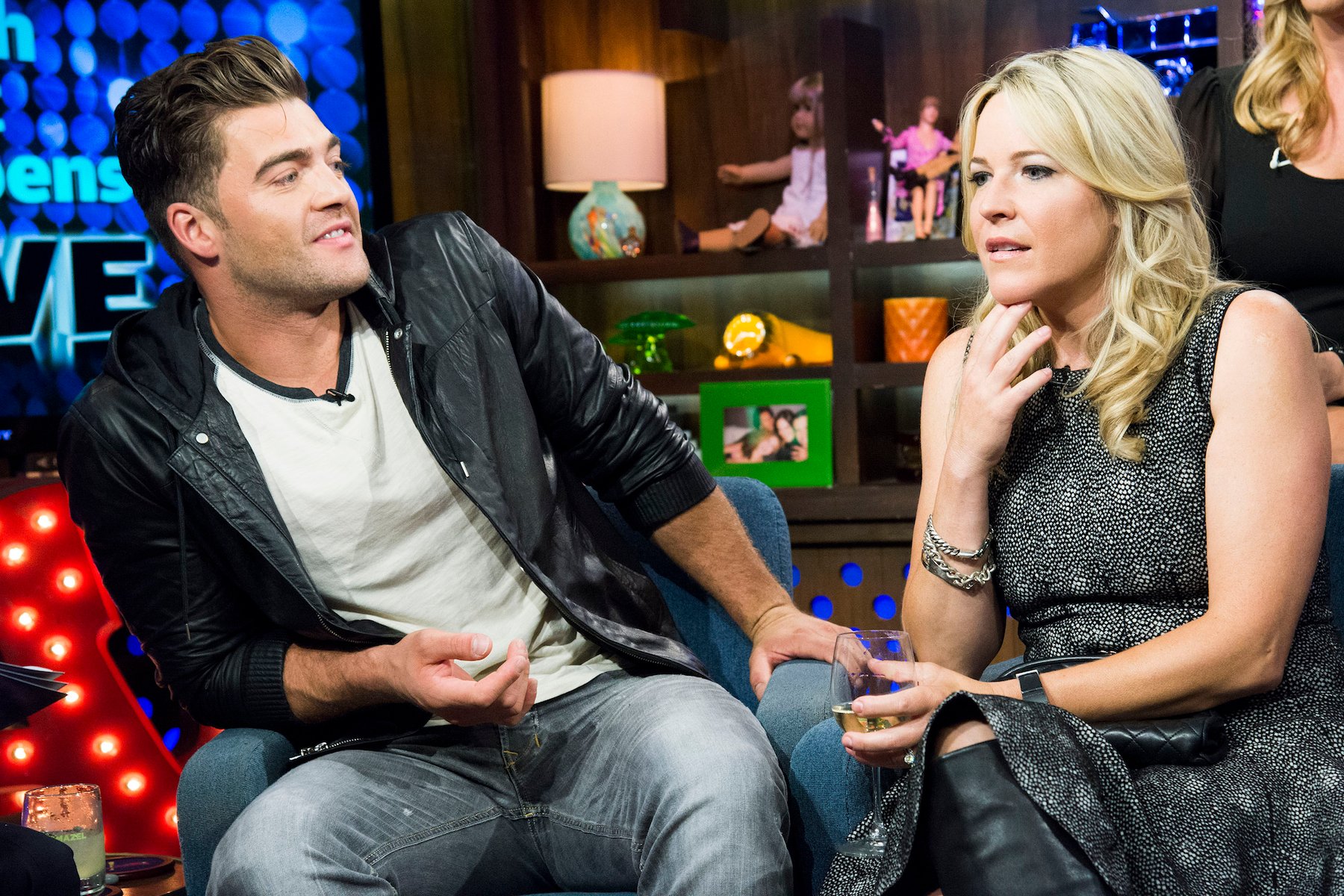 The newer seasons of MTV's The Challenge feature both veteran and rookie players hungry for a big win. Currently, The Challenge: Double Agents is airing, and some of the players are in their early 20s, while other players are in their 40s, like CT Tamburello and Darrell Taylor. All Stars doesn't feature any players in their 20s, though — and it's a refreshing look back at players we've watched through the years.
So, who is the oldest player on All Stars this season? According to Us Weekly, it's Beth Stolarczyk. Beth's competed on seven seasons of the show prior to All Stars, and she's ready to get back in the game after a 13-year break.
Beth spoke with PopCulture.com about her return — and she knows her villainous past might come back to bite her. "All I can do is be my authentic self and if people are going to give me a chance they are, but I can't depend on that," she said. "So I knew that I've got to show up ready. … For some reason, I don't know why, the girls love to gang up on me and then the guys just kind of followed suit. And so I'm just hoping that doesn't happen to me on this one."
Mark Long is the second-oldest MTV's 'The Challenge' player
Beth might be 52, but Mark Long isn't far behind. Mark is 49, and he spearheaded the idea for MTV's The Challenge to have an All Stars season.
"Ninety-nine% of the people who are on it, you haven't seen in the last few years, which is what I wanted it to be like," he explained to HollywoodLife.com. "I want to have that wow factor with at least the majority of the cast. I want to keep that specialness of that wow factor to stay as long as possible."
Long has big plans for All Stars, too. He said he can see the spin-off having multiple seasons, and he'd also love to compete against some of the younger players to prove the OGs still have what it takes to win.
"We're going to do this OG season for five, six, seven, eight seasons, whatever it is," he added. "Then, it's going to be a culmination — almost a Super Bowl of reality competition shows. We're going to do an ultimate OG/All Star vs. the Young Bucks. It's going to be bigger than the Super Bowl. It will be the most watched Challenge to date and it will be amazing. That's my vision."
What is 'The Challenge: All Stars' air date?
So, when can fans watch All Stars? The series premiered on Paramount+ on Wednesday, March 31, 2021, and will continue to air on Wednesdays.
Fans who want to watch regular seasons of MTV's The Challenge have options, too. Double Agents is still on every Wednesday night on MTV, though that's quickly coming to a close. A few older seasons are streaming on Netflix, and Paramount+ also has seasons 11-31 available for streaming.
Which OG player will win the grand prize on All Stars? We'll continue watching to find out.
Check out Showbiz Cheat Sheet on Facebook!