'The Challenge': Amanda Garcia Claims Fessy Shafaat Also Hooked up With Bettina Buchanan
Veterans Amanda Garcia and Fessy Shafaat began hooking up during The Challenge 37 and still might be a thing after the show. However, she claims he had an unaired romance with rookie Bettina Buchanan that annoyed her.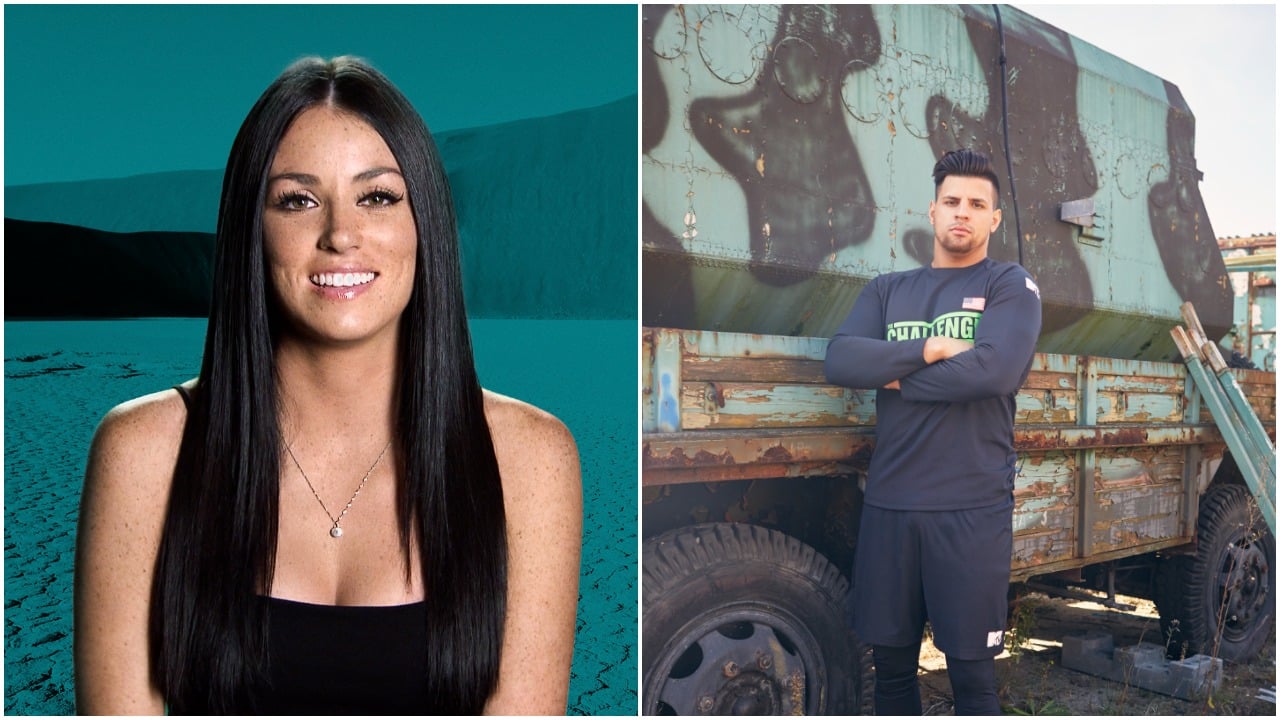 Amanda Garcia and Fessy Shafaat were hooking up during 'The Challenge 37'
After taking a break for a few seasons, Amanda Garcia returned for The Challenge 37: Lies, Spies, and Allies, where she met two-time finalist Fessy Shafaat.
While it's unclear when the two initially hit it off, the premiere episode highlighted their flirtmance. He didn't attempt to hide his interest in her while she seemed more focused on making out with him and hiding their connection from her close friend, Nelson Thomas, who Shafaat turned on last season.
During Double Agents, the Big Brother 20 star threw himself into elimination against Thomas, his ally at the time, sending him home. Although Shafaat admitted he made a "selfish" move, the veteran no longer trusts him and seemingly doesn't want to work with him again.
Thomas eventually found out, leading to a heated exchange between him and his former ally as they aired out their grievances. However, he noted they're free to explore their connection.
She claims he also had an unaired romance with Bettina Buchanan
During a Sept. 2021 Instagram Live, following the first three episodes, Amanda revealed a lot of information the show didn't include, such as the several hookups she claims happened in the house.
According to the veteran, multiple players had sexual relations that weren't shown because they hooked up in the bathroom, out of the cameras' views.
She also named Shafaat linking up with rookie Bettina Buchanan as one of the hidden hookups, claiming the two were into each other from the beginning. Garcia said she knew they were interested in one another and confirmed Shafaat didn't have a thing for her before hooking up with him.
Therefore, she became annoyed when she claimed she saw the two in a compromising position by the pool and reportedly confronted them. Additionally, she said she felt "played" because she and Shafaat hooked up the night before seeing them by the pool.
Garcia on current relationship with Shafaat
At one point, Shafaat joined the Instagram Live and refused to explicitly state what happened between him and Buchanan as he attempted to change the subject several times.
She explained the two stopped talked after filming and recently reconnected in New York when the cast gathered for the reunion. During this time, Garcia claims Shafaat began a romance with rookie Michele Fitzgerald and stayed in her hotel room but wanted to hang out with her.
Additionally, she says he and Fitzgerald are still hooking up, even though Shafaat reportedly confessed his feelings for Garcia after his Aug. 2021 boxing fight and currently wants to pursue her. Fitzgerald also joined the Live and didn't admit to hooking up with him, instead insisting they're "hanging out."
During the Aug.11 aftershow, The Challenge: Aftermath, Garcia claimed their romance wasn't serious and called him a "reality TV boy." However, in the Instagram Live, the veteran said they're going to visit Dallas soon together. The Challenge 37 airs Wednesdays at 8/7 Central on MTV.