'The Challenge': Amanda Garcia Reportedly Vacationing With Fessy Shafaat After Exposing Him
The Challenge veterans Amanda Garcia and Fessy Shafaat were seemingly only interested in hooking up during Spies, Lies, and Allies but might become more following the season. During a revealing Instagram Live last week, Garcia exposed Shafaat for his secret romances. The two are now reportedly vacationing together.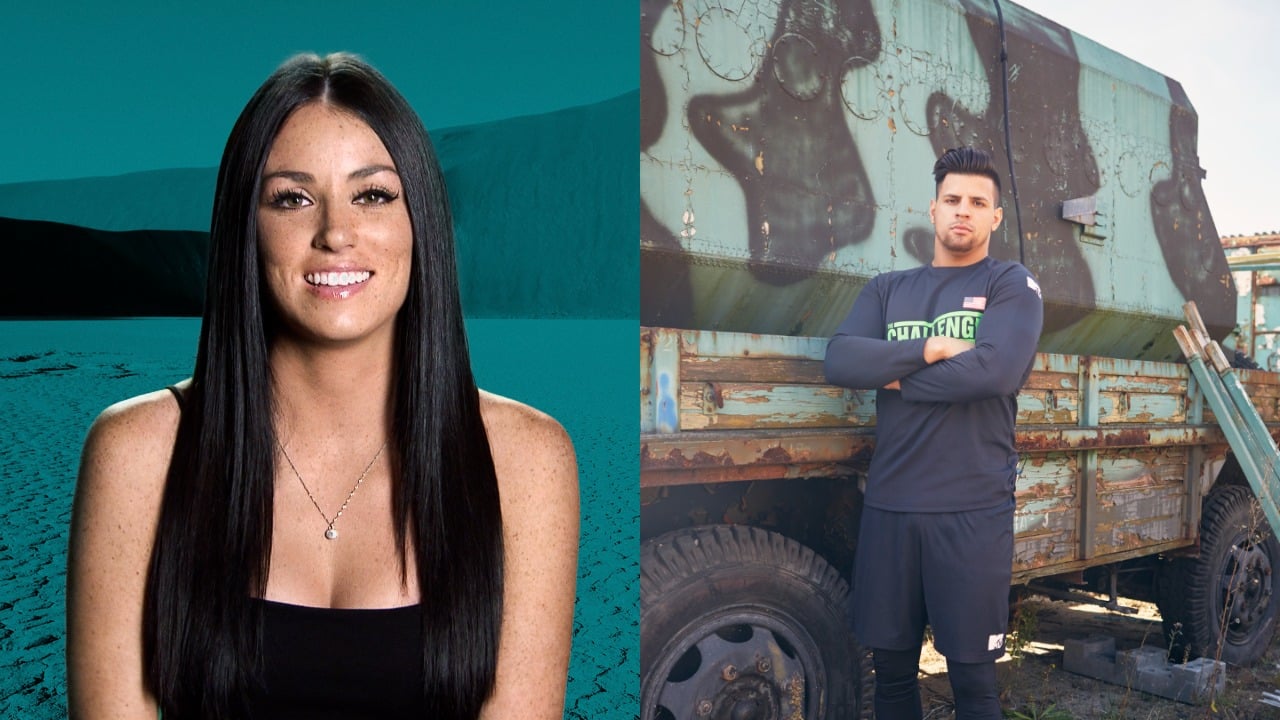 Amanda Garcia and Fessy Shafaat began a romance during 'The Challenge 37'
Veteran Amanda Garcia last competed four seasons ago in The Challenge: War of the Worlds (2019) and initially claimed she didn't want to return after welcoming a child with her fianceé at the time.
However, the two have since broken up, and she returned for Spies, Lies, and Allies single and ready to mingle. Toward the beginning of the season, veteran Amanda Garcia and two-time finalist Fessy Shafaat hit it off.
The premiere episode highlighted the two secretly kissing as she wanted to hide their budding romance from her best friend and his now rival, Nelson Thomas.
However, he found out about it, leading to a heated exchange between him and Shafaat as they aired out their grievances. Ultimately, Thomas gave the two the green light to pursue their connection.
She reportedly ghosted him after the show; he moved on to Michele Fitzgerald
Following the Aug. 2021 premiere episode, Shafaat and Garcia appeared on The Challenge: Aftermath, where she claimed their romance served as a part of her strategy.
A couple of days later, she joined Ashley Mitchell's Instagram Live, saying she "humped him and dumped him." The veteran also called Shafaat "messy" and a "reality TV boy" who seemingly likes to mess around, which isn't what she's currently looking for in a partner.
A few weeks later, Garcia went on Instagram Live and exposed Shafaat for allegedly hooking up with rookie Bettina Buchanan behind her back in the house. However, he refused to talk about the situation. Additionally, she claimed she stopped talking to him after filming and knew he moved on to rookie Michele Fitzgerald as he reportedly stayed with her when the cast reconnected for the reunion.
However, she said he expressed his feelings for her following his Aug. 2021 boxing match, and they have since been in touch. Although Fitzgerald claimed they were "hanging out," she later said she has since "unsubscribed" from the situation.
They are currently on vacation together
After exposing Shafaat's secret romances, Garcia claimed the two planned on going on a vacation together. Initially, they said Dallas, Texas. However, according to their frequently updated social media accounts, the pair decided on a more tropical location, many fans believe as Mexico.
Around the same time, they both posted the same view of the pool area, presumably outside their hotel room. Additionally, she uploaded a picture of someone from the neck down cutting her salad at dinner, captioning it, "then, bae chops it up for me. I'm spoiled."
While some fans thought the mystery guy was veteran Josh Martinez, many avid followers pointed out that his social media activity seemingly placed him in Florida with his family.
It's unclear how serious the two are about each other, but some fans enjoy them, noting their personalities balance out one another. The Challenge 37 airs Wednesdays at 8/7 Central on MTV.