'The Challenge': Amanda Garcia Reignites Old Beef With Zach Nichols and Jenna Compono on Twitter
Former Are You the One contestant Amanda Garcia and Real World: ExPlosion star Jenna Compono have not gotten along since the beginning of Invasion of the Champions. The bad blood spilled over to Jenna's boyfriend, Zach Nichols, as Amanda's gossip usually involved the couple. Although the Colorado-native hasn't competed on The Challenge for the past two seasons, with no immediate plans to return, she reignited her old beef with the couple, starting a Twitter fight.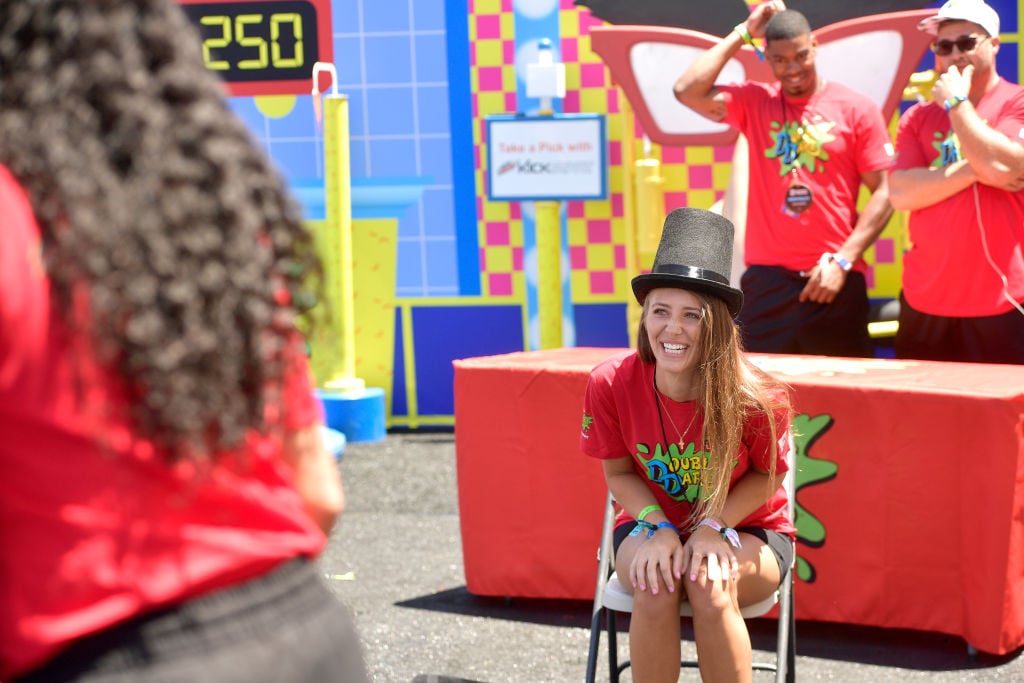 Amanda Garcia's history with Zach Nichols and Jenna Compono
Two-time competitor Amanda Garcia and last season's finalist Jenna Compono almost immediately butt heads on Invasion of the Champions. The AYTO? 3 star found it unfair that Jenna, Kailah Casillas, and Tony Raines all worked together in the first challenge, and let the trio know how she felt.
They eventually got into an argument over it as Amanda felt like the girls were rude. A few episodes later, the Colorado-native spread a rumor that Jenna hooked up with castmate Bruno Bettencourt to ruffle feathers as the Real World star and Zach Nichols, who recently joined the competition, attempted to fix their relationship.
In the following season, Jenna won the first challenge and chose to eliminate Amanda. The two were reunited shortly later at the Redemption House before Jenna sent her nemesis home for good.
RELATED: 'The Challenge': Jenna Compono Allegedly Hooked up With Tony Raines on 'Dirty 30'
Their beef continued in War of the Worlds when Amanda insisted that Zach created a Bumble account after Final Reckoning while dating Jenna. When the Real World star confronted her boyfriend, he claimed he only downloaded the dating app as a joke and never met anyone.
While the information upset Jenna, she eventually forgave him. The two have been going strong until Total Madness when Zach accused her of cheating and demanded she leaves the competition.
Jenna Compono responds to Amanda Garcia's tweet
A couple of days after The Challenge 35 Episode 9, the official MTV account tweeted a clip detailing the beef between Jenna and Amanda. The latter responded and defended her actions on the season, writing, "Some people will never like you because your truth exposes their fake a*s life."
Jenna noticed the tweets and said she didn't understand why Amanda "feels the need to entertain this" and "can't let the past go." She also responded to a couple of followers and claimed she's not "bashing" anyone, but is "tired of sitting back and being the bigger person."
RELATED: 'The Challenge': Jenna Compono Announces She's Taking a Break From the Show
The two went back and forth a couple of times about who started the Twitter fight before Amanda called out Zach for the dating app she claims he bragged about and implied Jenna hooked up with his friend and former Challenger, Tony Raines.
Zach Nichols responds to Amanda Garcia's tweet
A few minutes before Jenna responded, Zach replied to Amanda's original comments. He started his harsh tweet by saying he thought she would "stop all this hate once you had your child because who would want to set that example for their child."
He then called Amanda a "rotten, disgusting, vile b***h who is going to abandon her child just like yours did to you." Zach ruthlessly closed with, "apple doesn't fall far."
RELATED: Why Amanda Garcia Will Not Compete in 'The Challenge' Season 35 Or Any Other Season
Although Amanda didn't respond directly to his savage tweet, she "liked" other tweets from people, including several of her former co-stars such as LaToya Jackson, Jemmye Carroll, and Da'Vonne Rogers, condemning The Challenge star for the unnecessary low blow.
The Challenge 35 airs Wednesdays at 8 p.m. EST on MTV.