'The Challenge': Amanda Garcia Shades Rookie Berna Canbeldek; Hints at Romance With Nelson Thomas
[SPOILER ALERT: This article contains possible spoilers from The Challenge 37.]
During The Challenge 37: Spies, Lies, and Allies, Amanda Garcia and rookie Berna Canbeldek reportedly didn't see eye to eye. After filming wrapped, Amanda has thrown shots at Berna, leading many to believe their beef might have something to do with veteran Nelson Thomas.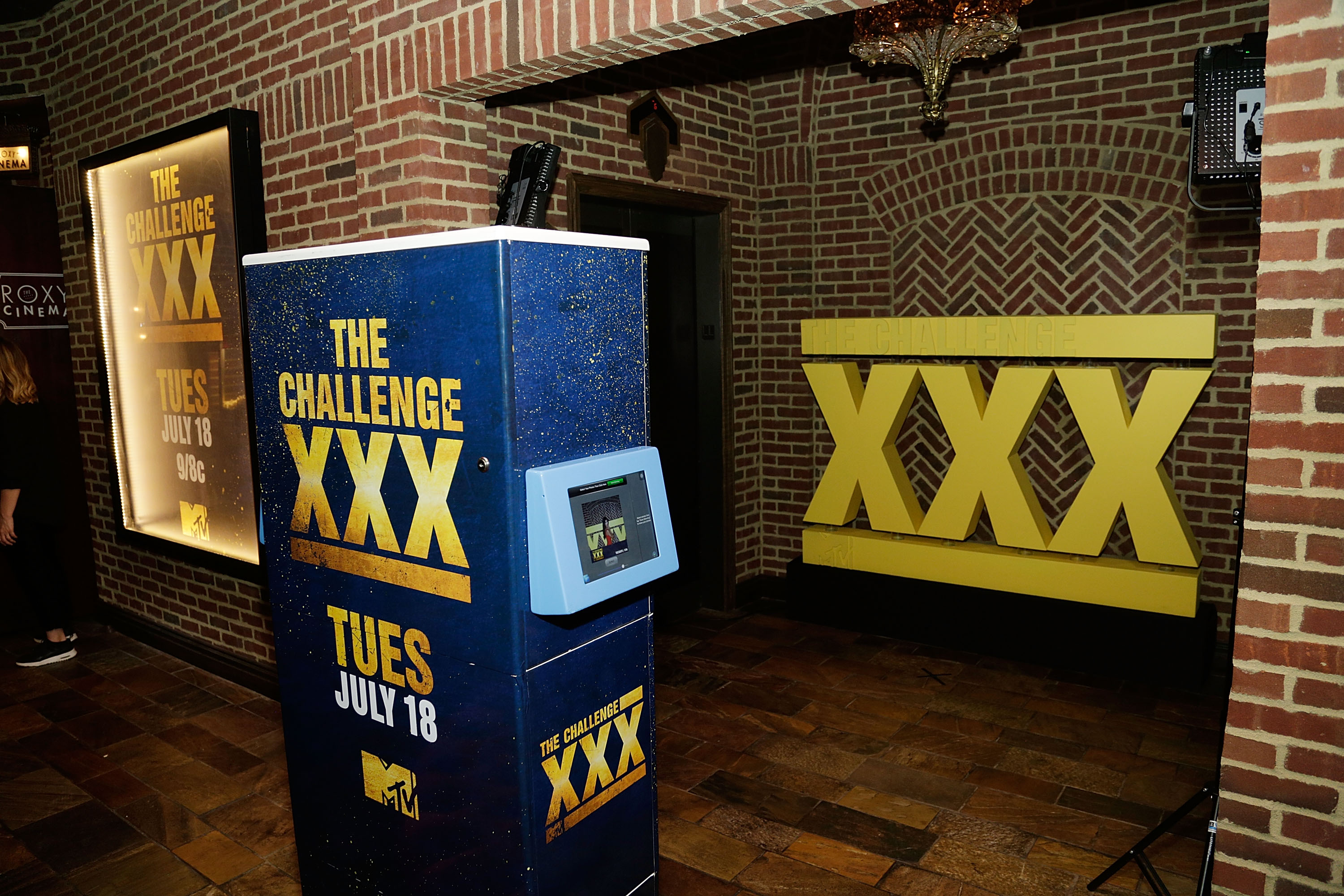 Amanda Garcia and Nelson Thomas returned for 'The Challenge 37'
During Are You the One? season 3 (2015), Nelson Thomas sided with a contestant who threw Amanda Garcia, claiming she should've left him alone.
Additionally, he considered her "obnoxious," causing them not to get along well. The two debuted on The Challenge: Rivals 3 (2016) as replacements for a disqualified pair but didn't last long.
After winning an elimination, they were sent packing a couple of episodes later. During their time competing together, the two were able to put their differences behind them and returned for Invasion of the Champions (2017), where they partnered up for a challenge.
While Nelson has appeared in the last three seasons, Amanda hasn't competed since War of the Worlds (2019). Although she previously noted she wouldn't return to the series following an incident where a few male competitors reportedly attempted to tape her mouth shut and having a child, the AYTO? 3 star, and Nelson, came back for season 37.
Nelson reportedly hooked up with Berna Canbeldek during the season
Spoiler accounts, including popular Gamer Vev, reported that the eight-time competitor found himself in a love triangle during Spies, Lies, and Allies with former champ Ashley Mitchell and rookie of Survivor Turkey 8 fame, Berna Canbeldek.
The trailer seemed to confirm the reports as Nelson is one of the most featured players alongside the ladies he's rumored to have gotten involved with during his time in the house.
Amanda and Nelson are friends, and she reportedly didn't get along with Berna. Therefore, many fans assume the beef must have something to do with Nelson.
Shortly after filming ended, several viewers noticed Berna and Nelson posting videos from similar areas in Ibiza. One user noted they could become the show's new "power couple," while others thought the rookie "followed" him there.
Soon after uploading the clips, she unfollowed him on Instagram. 
Amanda threw shade at Berna in a recent Instagram story
Following the premiere of the upcoming season's trailer, most of the cast, excluding mainly international players including Berna, gathered in New York for press.
They documented their time behind the scenes and partying together after the cameras stopped rolling on their Instagram accounts.
Amanda used one slide on her Story to throw shade at Berna, seemingly confirming the season-long tension between the two as she posted a picture of Nelson dancing with a woman at a club, captioning it, "Wait, Berna, who?" while tagging her formal rival.
The rookie reposted it to her Story, replying, "Like for real. I think you're not up to date; I really don't mind. I'm happy if Nelson is happy. We became friends, and I am living life just as him. Great picture, though."
Although the origin of their disagreement remains unclear, many fans are beginning to side with Berna as Amanda's annoyance with the rookie seems "one-sided."
The Challenge 37: Spies, Lies, and Allies premieres on Aug. 11 on MTV.