'The Challenge': Amber Borzotra Explained Her Disability on Twitter
MTV's The Challenge features players from plenty of other TV shows, and newcomer Amber Borzotra of Big Brother fame is headed to the final. So far, Amber's proven she's tough as nails, as she won two Hall Brawl eliminations. But math problems aren't her strong suit, and she explained via Twitter how her disability has something to do with it.
Who is Amber B. from 'Big Brother'? She's making it far on MTV's 'The Challenge'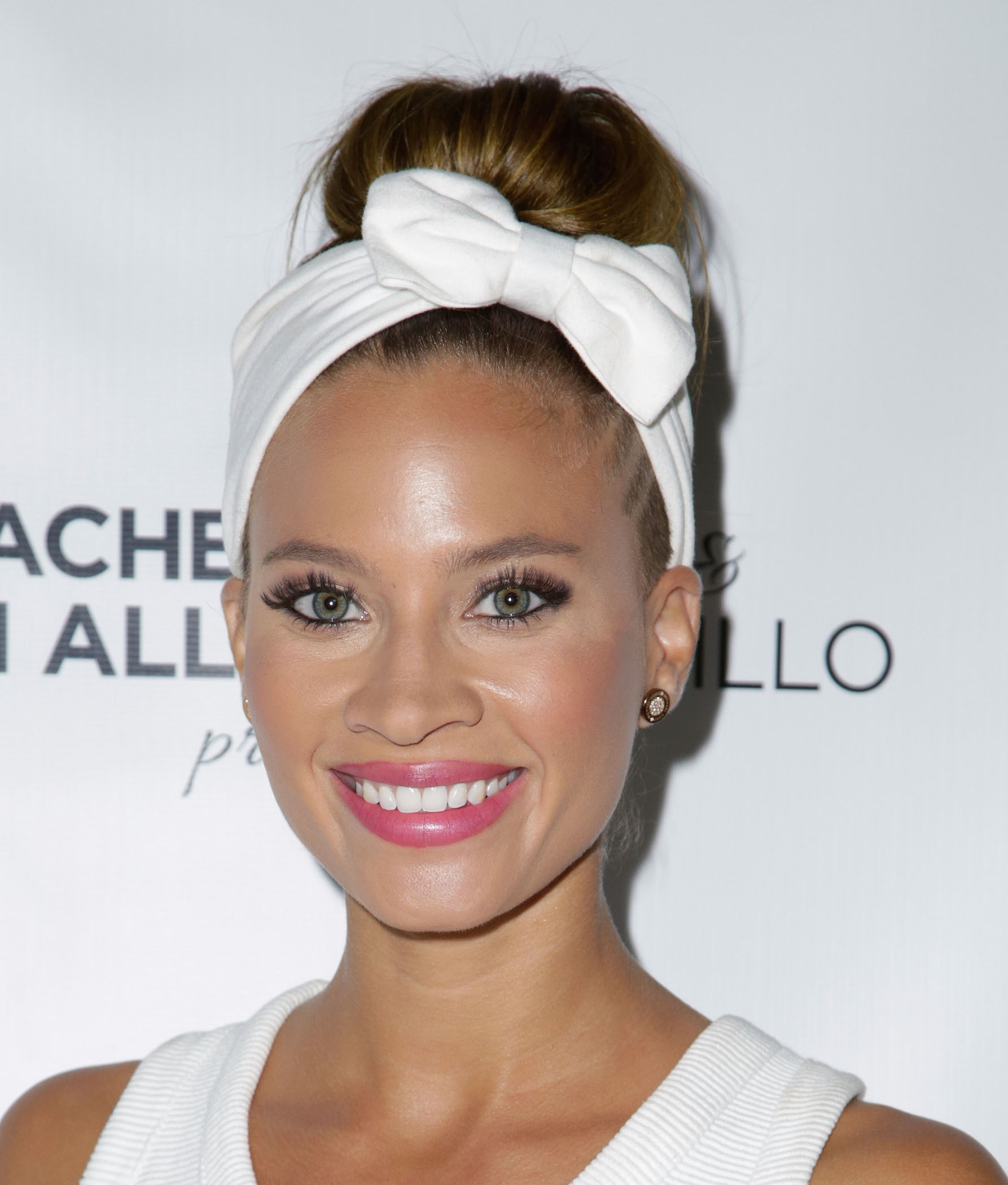 Amber Borzotra entered MTV's The Challenge without any prior experience on the show. She got her start on Big Brother 16 but, the players evicted her after the downfall of her alliance. Now, on Double Agents, she's taking all the prior knowledge of forming alliances and connections from Big Brother and taking it with her into The Challenge house. She also formed connections with other Big Brother players, like Fessy Shafaat, Josh Martinez, and Kaycee Clark.
At the beginning of Double Agents, Amber paired with Darrell Taylor — and that was, by far, her favorite ally in her season. "I learned so much from Darrell, and I think that that also helped my game," Amber said on MTV's Official Challenge Podcast. "Just him being — you know, he's won four seasons. … Why not take note? Why not learn my rookie season how to actually play this game?"
Now, Amber's heading into the final with CT Tamburello by her side, and we're curious to see how they do as a duo.
Amber posted about her disability on Twitter
On the April 7 episode of MTV's The Challenge: Double Agents, Amber and Fessy paired together prior to going into the daily challenge. Entertainment Weekly notes the women had to do the work in the challenge, as the men were held 500 feet in a frozen volcano.
The women ran five miles and completed checkpoints along the way until they could rescue their partners from the depths of the volcano. Unfortunately, Amber had difficulties with the math problems presented. And she explained via Twitter she has a disability that makes math particularly hard.
"Y'all, I know I suck at math lol," she tweeted. "I have what's called Dyscalculia, aka number dyslexia. It's a disability I have lived with my entire life. Literally have always struggled … not my strong suit, but I tried my hardest."
When does 'The Challenge: Double Agents' come on?
Now that Amber's made it to the final of MTV's The Challenge: Double Agents, she'll likely have to face a number of math problems during the fierce competition. We're not sure exactly what the final involves just yet, but there are typically endurance challenges mixed with puzzles and math equations to throw the competitors for a loop. Thankfully, Amber has CT by her side — a veteran player and puzzle master in the game.
As for when The Challenge airs, fans can catch the new season on Wednesdays at 8 p.m. EST on MTV. Fans can also watch The Challenge: All Stars on Wednesdays via Paramount+. All Stars features two fan favorites from Double Agents — Darrell Taylor and Aneesa Ferreira.
We're looking forward to seeing how Amber fares moving forward!
Check out Showbiz Cheat Sheet on Facebook!