'The Challenge': Amber Borzotra and Nelson Thomas Spark Dating Rumors Following Vacation
Nelson Thomas went home reasonably early during The Challenge 36, so fans didn't see his relationship with Amber Borzotra. However, the two have seemingly gotten close following their time on the show together as they recently vacationed in Turks and Caicos, sparking dating rumors.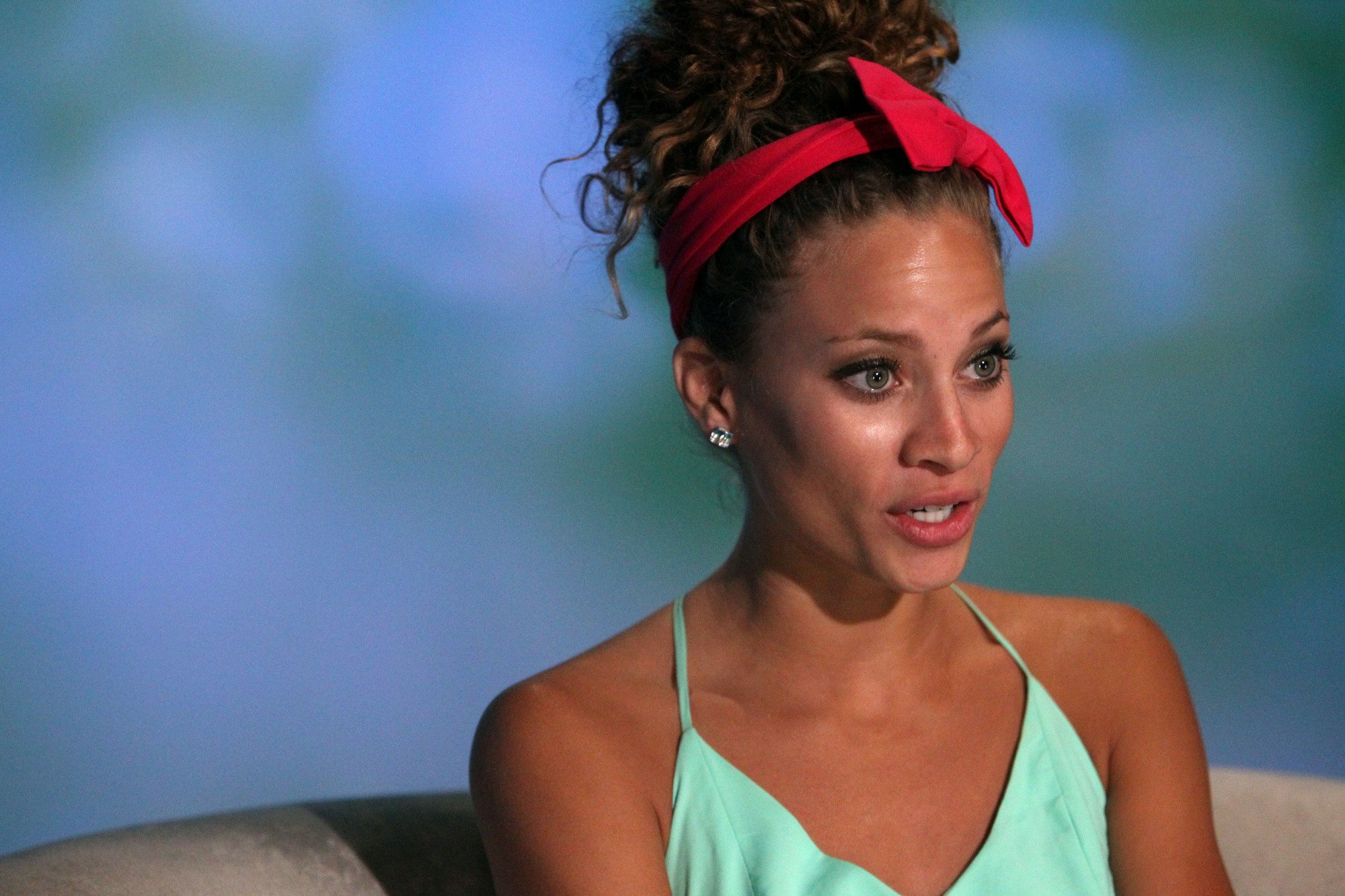 Amber Borzotra and Nelson Thomas competed on 'The Challenge 36' together
In 2014, California based esthetician Amber Borzotra made her reality television debut on Big Brother 16. During the first week, Devin Shepherd brought her into the massive Detonators alliance without the other members' permission.
After it dissolved, she was alienated from the newly formed Bomb Squad group, mainly because ally Caleb Reynolds developed a crush on her.
RELATED: 'The Challenge 36': Amber B. Reportedly Lied To Theresa Jones About Throwing Challenge; Claimed Foot Got Stuck
Therefore, they put her on the block, and she unanimously became the fourth person evicted of the season.
The California native didn't return to reality television until six years later, when she joined The Challenge 36. Veteran Nelson Thomas also competed in the season where the two met.
Nelson went home early in the competition
After selflessly volunteering for elimination last season to protect his best friend and ally Cory Wharton, the six-time competitor returned for Double Agents, ready to get his first win.
Believing he had the best chance to make it far into the competition with Amber Martinez, an undersized rookie, Nelson chose her as a partner. However, the decision came back to haunt him when she got into an argument with Devin Walker and called out his partner, Tori Deal.
RELATED: 'The Challenge': Fessy Shafaat Seemingly Regrets Going Against Nelson Thomas in Hall Brawl: 'It Was a Selfish Move'
When the two became double agents, they encouraged the others to make Nelson and Amber the house vote. Additionally, the pair picked former collegiate football player Fessy Shafaat, who asked to go in against his friend and ally, to face Nelson in the physical Hall Brawl elimination.
Despite having one of the best records in Challenge history, he had a finger injury, and Fessy overpowered him, making him the third male eliminated.
Amber and Nelson vacationed together, sparking dating rumors
Because Nelson went home so early in the competition, viewers didn't see his alliance or relationship with Amber in the house. In Feb. 2021, a few months after they finished filming the season, the two vacationed together in Turks and Caicos.
They broadcasted live on Instagram, and fans began noticing the couple seemed exceptionally cozy. For example, while at dinner, the two sung while staring into each other's eyes, and Amber commented on only Nelson knowing how much she likes to sing. He also seemingly licked her butt when they were joking around.
RELATED: 'The Challenge': Amber Borzotra Posts 'Big Brother' Throwback Proving She's 'Unbothered' by Confrontation
Additionally, he noted he was having the "best time of his life," and Amber claimed she didn't want him leaving for an audition. While many fans pointed out the "sexual tension" between the two and thought they were hooking up, others acknowledged other reality television stars attended the trip as well.
When one Twitter user proclaimed the two were having a sexual relationship, Amber shut it down, responding, "lmao, no, we're not." Although they are likely not officially dating, at least as of yet, several fans noted they thought the co-competitors would make a good couple. The Challenge 36 airs Wednesdays at 8/7 Central on MTV.