'The Challenge': Aneesa Ferreira Admitted She Made Out With Melissa Reeves on 'Total Madness'
The Challenge: Total Madness is full of wild eliminations, twists, and plenty of drama. And a few of our favorite veteran players are back in the hopes of winning the $1 million grand prize.
Aneesa Ferreira has been playing the game for over a decade, and she has yet to win a season despite being a seriously fierce competitor. And she recently got real on the Challenge Mania podcast regarding her return to the show, her fight with friend and fellow contestant Nany González, and a makeout that wasn't shown on TV. Here's what Ferreira said occurred between her and Melissa Reeves.
Aneesa Ferreira has been intimately involved with a few fellow 'Challenge' contestants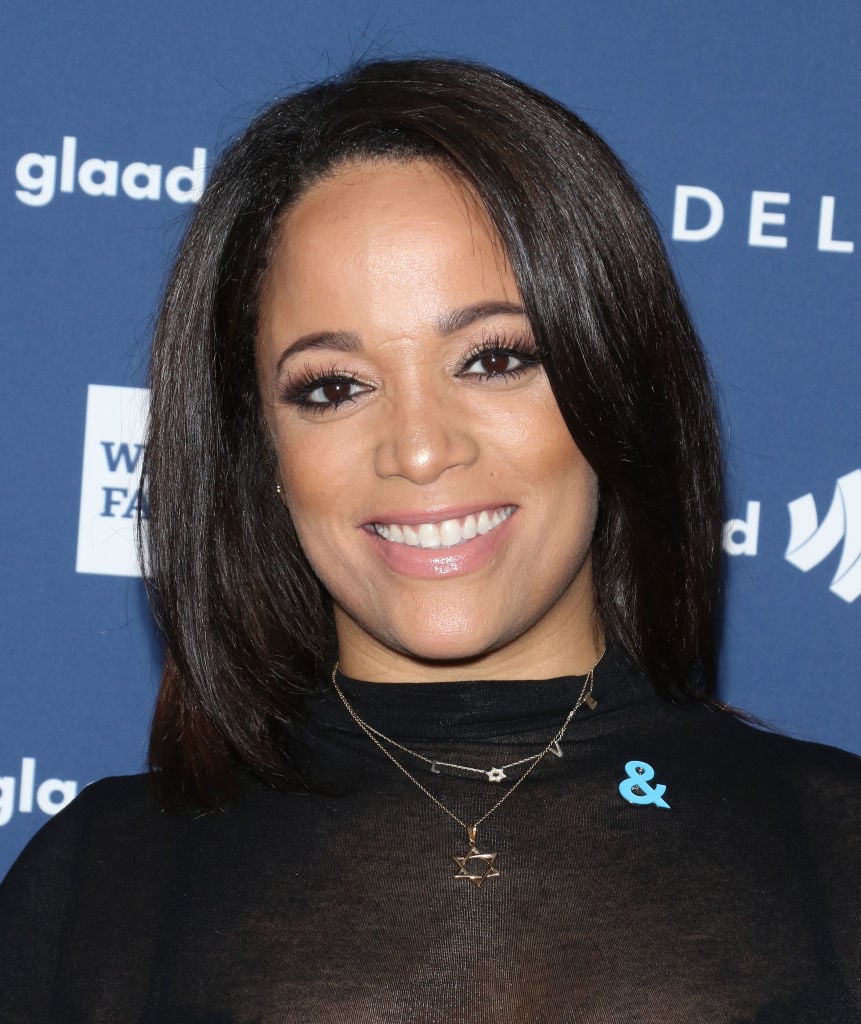 We've been watching Ferreira for years, and there's no doubt she knows how to throw down in an elimination. While she's not necessarily known for having many Challenge relationships like many of the other contestants, we know she did have a thing going on with Cory Wharton in the past. But her most notable relationship may have been with Rachel Robinson back in the early 2000s.
Ferreira spoke with After Ellen back in 2012 about her relationship with Robinson, too. "We met on Battle of the Sexes 1, which I guess was maybe in 2002," Ferreira noted. And she said she fell for Robinson after connecting with her and meeting up with her outside of the show. "Mind you, I had just turned 21 and she had too. We were babies. I had wandering eyes back then and she was a really great girlfriend. She is very giving and she was a sweetheart."
They couldn't make their relationship work, though. And Ferreira chalks it up to timing and immaturity on her part. It seems she's gotten a lot more selective with who she dates since then.
"I've been single for a while just because I'm a little more selective now than I've ever been," she added. "It's easier to stay away from it than have to deal with the drama of weeding people out."
She said she kissed Melissa Reeves on 'Total Madness'
Ferreira tends to stay out of the drama, but we saw her get into it with González when González was drunk. From throwing cups of boiling noodles to screaming matches back at the house, there was a lot that went on that night. But what we didn't see was Ferreira making out with fellow contestant Melissa Reeves.
"Yeah, we kissed. … Kyle was cracking up," Ferreira verified on the Challenge Mania podcast. And she added that she was ready to dislike Reeves since she knew Reeves and Kailah Casillas had beef in a previous season. Since Ferreira was prepared to have Casillas' back in Total Madness, she didn't want Reeves interfering — but she changed her tune as soon as she got to know Reeves on a deeper level.
"She was so nice. I loved her. … She's so straight up and down and I love that," Ferreira said.
Reeves just gave birth to her first child and was pregnant on the show
No one knew Reeves was pregnant on Total Madness it seems. But the Challenge star just gave birth to a baby girl, and she revealed she was pregnant back in January 2020.
Reeves posted a photo of her in the hospital with her newborn on May 24 and captioned the photo, "my baby girl arrived right on her due date. words can't describe how in love with this little angel I am. I feel so happy and blessed." She also added that her newborn was a "big baby" and required a C-section after three days of labor.
It looks like all the Challenge crew is flocking to the photo to give their best to the new mom. "Congrats mama," Johnny "Bananas" Devenanzio posted.
"Oh my goodness congrats, Mel!" González added.
It looks like Ferreira and Reeves never intended to have a lasting relationship. But it looks like the two are on good terms. We'll have to see if anything comes up in future Total Madness episodes.
Check out Showbiz Cheat Sheet on Facebook!