'The Challenge': Aneesa Ferreira Said She Tried to Stop Kailah Casillas From Cheating With Stephen Bear
We've already seen a ton of drama go down on The Challenge: Total Madness. And Kailah Casillas and Stephen Bear are at the center of a lot of it. Casillas entered this season with a long-term boyfriend, and she seemed more focused on the game than ever. But Bear had other plans. He romantically pursued Casillas since day one, and ultimately, she fell for it.
Aneesa Ferreira has played her fair share of Challenge seasons. And she recently spoke on the Challenge Mania podcast about the Bear-Casillas situation. Here's what she said about how she tried to stop the scandal from happening in the first place.
Kailah Casillas cheated on her boyfriend at home with Stephen Bear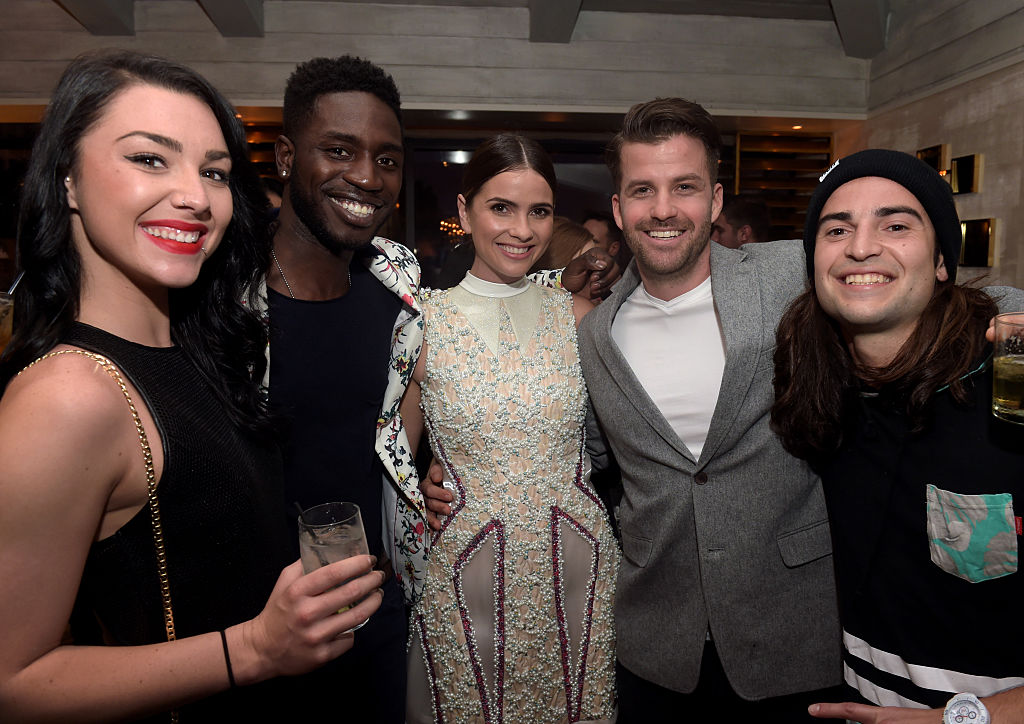 Prior to Total Madness, Casillas was with Mikey Pericoloso for years, and he's also known for some of his own reality TV appearances. But there seemed to be some trouble in paradise.
Bear immediately took a liking to Casillas as soon as he met her, and he vowed to the camera that he would wear her down with his charm and advances. Casillas also told some of her friends in the house that Pericoloso seemed to be ready to take the next step in their future, but she wasn't sure she was ready for that.
The stars seemed to align for Casillas and Bear. The two went to the bathroom together and shared a kiss that was caught on camera. And the two seemed to spend time together after the show as well. Back in November 2019, Bear shared a photo of Casillas to his Instagram Story that showed her wearing his ring. And another photo posted to Twitter by a fan showed Casillas with Bear's family at a children's birthday party.
Casillas has since said she has zero regrets
RELATED: 'The Challenge' Star Kailah Casillas Revealed Ex-Boyfriend Mikey P 'Cheated the Whole Relationship'
There was public drama following Casillas and Pericoloso, of course. Pericoloso tweeted that he had "no idea what's going on" with the situation. "I'm as lost as you. Kailah and I have so many amazing times together over the past 3/4 years, I would never talk bad on any of that or her. No one is trying to be on ex on the anything," he added.
To that, Casillas tweeted back that she didn't want to make their relationship a "public spectacle." But the damage was certainly done.
Despite it all, Casillas doesn't regret anything that happened.
"Oh man what a mistake messing with him on the show then eh," one Twitter user said to Casillas.
She replied with, "not. at. all. I don't consider it a mistake whatsoever. everything happens for a reason and my life wouldn't be the way it is now, which is amazing, if I hadn't done what I did."
Aneesa Ferreira said she tried to stop the cheating
Ferreira has been on The Challenge for years — and she told the hosts of Challenge Mania that most people in the house "don't care" about the personal lives of the people they're playing with. And the subject of Casillas and Bear came up.
"People were like, 'Well, why didn't you get into the Bear-Kailah thing,' I was like, 'I did!'" Ferreira said. "They were my roommates. Kailah was my friend, I defended her on many occasions."
Ferreira also noted that fans shouldn't jump the gun with their judgments. "I think it's rude when people don't know you and want to judge you and I know that she's been through some sh*t too, so, in all fairness, I will give that person the understanding and the compassion and the empathy," she added. "I tried to talk to her, but they're adults. They're gonna do what they wanna do, and I can't save everybody."
We're excited to see how everything progresses on Total Madness!
Check out Showbiz Cheat Sheet on Facebook!