'The Challenge': Angela Babicz Called Nelson Thomas Her 'Worst Ex'
The Challenge stars Angela Babicz and Nelson Thomas hit it off after meeting on Ex on the Beach season 2. They dated on-and-off for nearly three years before officially calling it quits in March 2020. Over a year later, Angela threw shade at Nelson by referring to him as her "worst ex."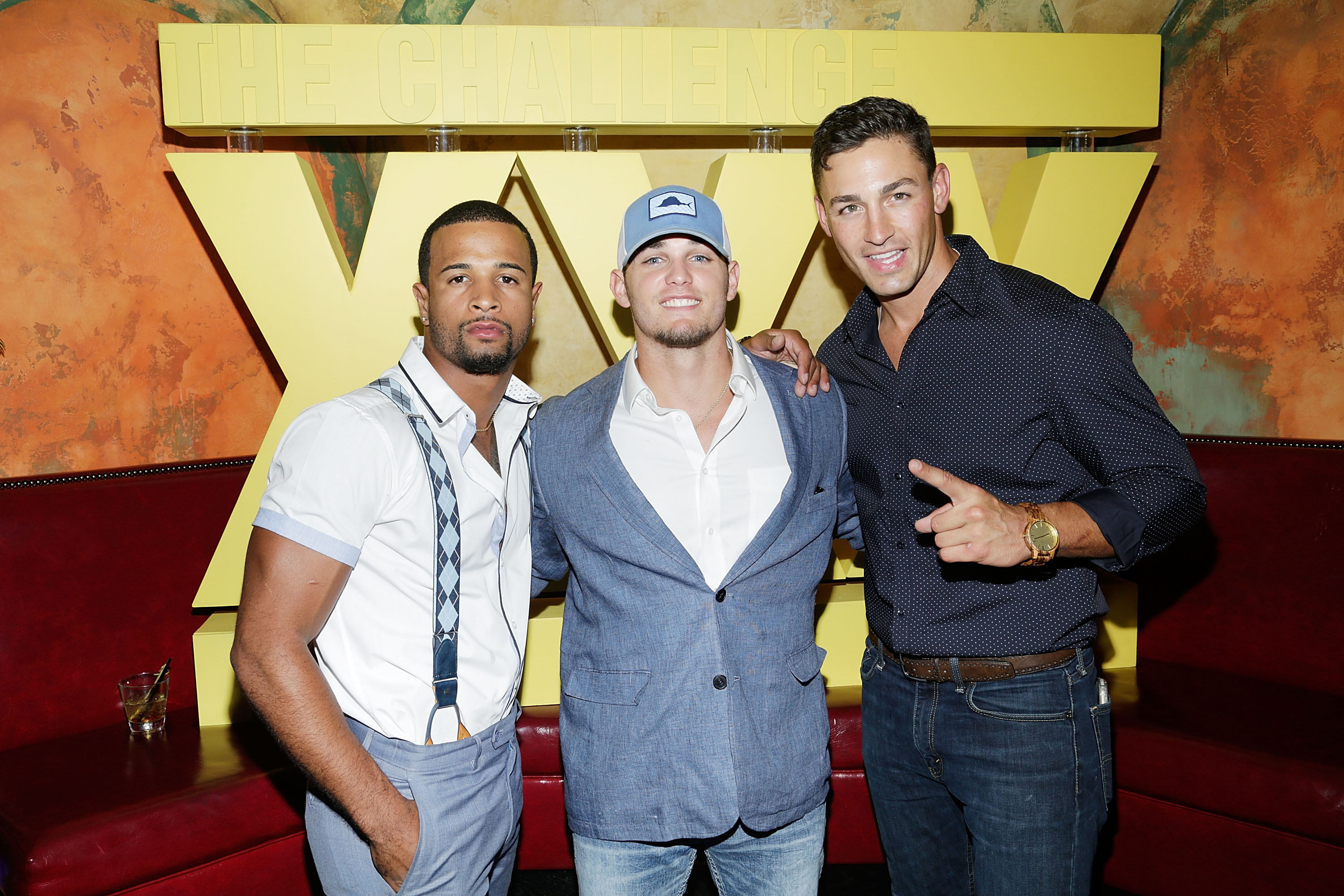 Angela Babicz and Nelson Thomas began dating after meeting on 'Ex on the Beach'
In 2018, reality stars Angela Babicz and Nelson Thomas appeared in the second season of the MTV reality dating experiment, Ex on the Beach. Despite the unfavorable circumstances, the two fell for each other and began dating after the show.
According to the various posts they uploaded to social media, they traveled the world and seemed happy together. However, they appeared in a 2019 episode of Dr. Phil as Angela believed Nelson displayed "toxic" traits.
RELATED: 'Ex on the Beach' Stars Angela Babicz and Nelson Thomas Break up Five Months After Dr. Phil Appearance
She accused him of ripping off her fingernail during an argument, repeatedly cheating on her, and played an audio recording of The Challenge star threatening to release their intimate videos if she didn't call him back.
As a result, the former Bad Girl claimed they broke up at least 20 times.
The two continued dating after 'Dr. Phil' appearance before splitting
By the end of the show, Angela declared she deserved better than Nelson and claimed she would move on from him.
However, they continued their relationship. He moved into her New Jersey-based apartment with the reality star and her dog.
Nelson then began making regular appearances on her YouTube channel, where he rated her outfits and showed their morning routine.
The two also frequently uploaded pictures and videos of each other to their social media accounts and vacationed together. But, again, it didn't last.
They have since broken up, Angela called him her 'worst ex'
A couple of weeks following their getaway, the couple broke up again and separately announced their final separation in Mar. 2020, nearly three years after they initially began dating.
They both asked their fans to stop sending Angela pictures of him hanging out with other women as the two claimed they are now single. She later opened up about her breakup a couple of weeks later in a YouTube video, calling the split the "best thing to ever happen" to her.
Even though the two frequently reunited after their breakups, the couple has yet to get back together, and many fans believe their rocky relationship is over for good.
RELATED: 'The Challenge' Star Angela Babicz Calls Breakup With Nelson Thomas 'The Best Thing to Ever Happen to Me'
Although the two have thrown subliminal shots at each other over social media, they haven't spoken about their relationship since their split.
However, Angela recently threw shade at The Challenge star while answering questions on Instagram. Responding to a fan who asked her to post a picture of her "worst ex," the Bad Girl uploaded a photo of her with Nelson in matching tracksuits with the text box hiding his face.
The Challenge airs on MTV.