'The Challenge': Angela Babicz Slams Cory Wharton, Nelson Thomas Prior to Part 2 of the 'Total Madness' Reunion
It was all love between Cory Wharton and Nelson Thomas on the most recent season of The Challenge. However, one former Challenger is not too happy with them. That person happens to be Thomas' on-and-off-again significant other Angela Babicz. She actually recently took to Twitter to slam Wharton and Thomas ahead of MTV airing part two of The Challenge: Total Madness reunion.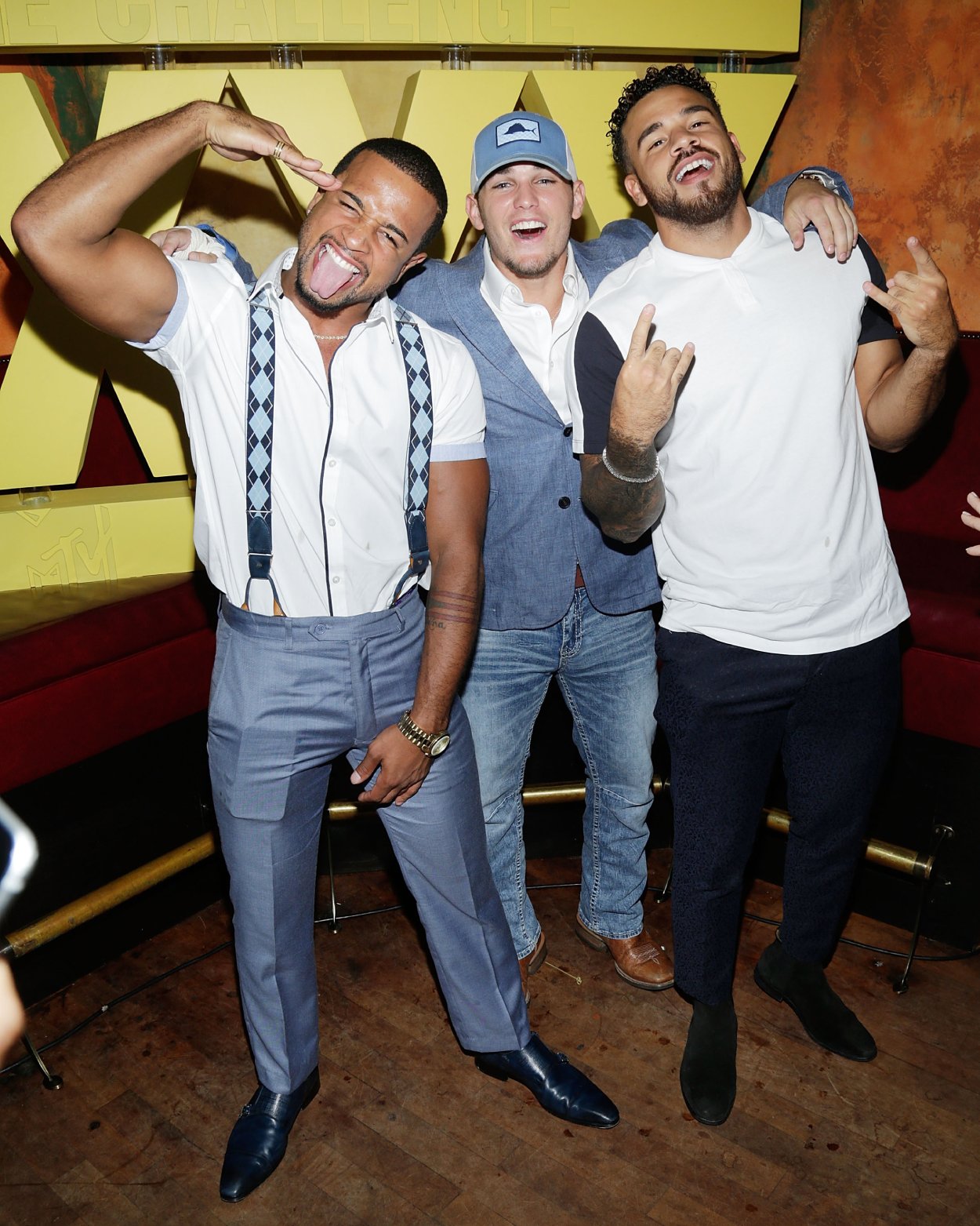 Nelson Thomas and Cory Wharton starred on 'The Challenge: Total Madness'
Wharton and Thomas both competed on The Challenge: Total Madness this season and they both had a lot of success.
Wharton, who had been on six other seasons of The Challenge, went all the way to the final where he ultimately finished third among the male competitors behind Johnny "Bananas" Devenanzio and Kyle Christie.
Thomas was a big reason that Wharton made it so far. He also performed pretty well on Total Madness as he reached the last elimination before the final, but lost to Rogan O'Connor. Prior to the elimination, though, he actually volunteered to go in so Wharton didn't have to, and could have a chance to win the cash prize at the end for his family.
The decision led to Thomas' elimination.
Nelson Thomas and Angela Babicz dated after starring on 'Ex On The Beach' together
Thomas got to know Babicz, the Bad Girls Club star, on Ex on the Beach in 2018. The two then ultimately began a relationship off the show. However, the couple later appeared on Dr. Phil, and between the time they began dating and July 2019, they admitted to breaking up at least 20 times.
The MTV couple continued to date after Dr. Phil, but they announced in March 2020 that they had broken up again.
The Challenge's official Twitter account recently tweeted a sneak peek of part two of the Total Madness reunion. In the video, Thomas addressed where his relationship stood with Babicz.
"Unfortunately, we're not together at this moment," Thomas said in the video.
He then went on to discuss how he called her on his birthday while in The Challenge house.
"I'm thinking in my head as I call Angela on my birthday that she is going to just open up this phone call with maybe a little lingerie … no it wasn't, it was the opposite."
In the video, Wharton then revealed that Babicz had heard a rumor about Thomas on a fan page. That resulted in Thomas not getting the call that he had hoped for.
At the end of the video, Thomas said, "I'm still in love with that woman, and there's no other woman I've ever, ever felt like this for."
Angela Babicz slammed Cory Wharton and Nelson Thomas on Twitter
Wharton said more about Babicz in the video. "I was lost because if I call my girl, and she's been on this show before, she knows how this show works — all you want is support."
He continued. 
"Everyone knows, I'm not a fan of Angela. Don't like her. My biggest thing is, I got to be there for Nelson. Nelson knows that 'I'm [going to] always support you.'"
Babicz then responded to the video on Twitter. "Don't know what Cory has to do with this but ok," she tweeted.
She also tweeted, "And on this episode of Cory Can't Ever Mind His Business." Babicz then had several other tweets just minutes later that one can assume are about Wharton and Thomas.
"I mean I've been carrying you and my ex friend's secrets for YEARS and yet you stay in my a** for what??? Stop playing with me," Babicz tweeted.
Babicz also said to "mind your relationship," and that she's tired of being quiet.
"I will never stay with someone who lets their friends disrespect me constantly. If you lack protecting me from unsolicited bulls**t, you can lack me completely. I'm free now baby," Babicz wrote.
She continued,"It's always 'here's a ticket for the final bro' never 'don't talk about my girl like that'."
So, does this mean that Babicz and Thomas are done for good? Maybe, but time will tell.
Fans can watch Thomas and Wharton on The Challenge: Total Madness reunion on Wednesday night on MTV.