'The Challenge' Star Ashley Kelsey and NFL Player Kerryon Johnson Welcome Daughter
After dating for nearly two years, The Challenge star Ashley Kelsey and NFL running back Kerryon Johnson have welcomed their first child together.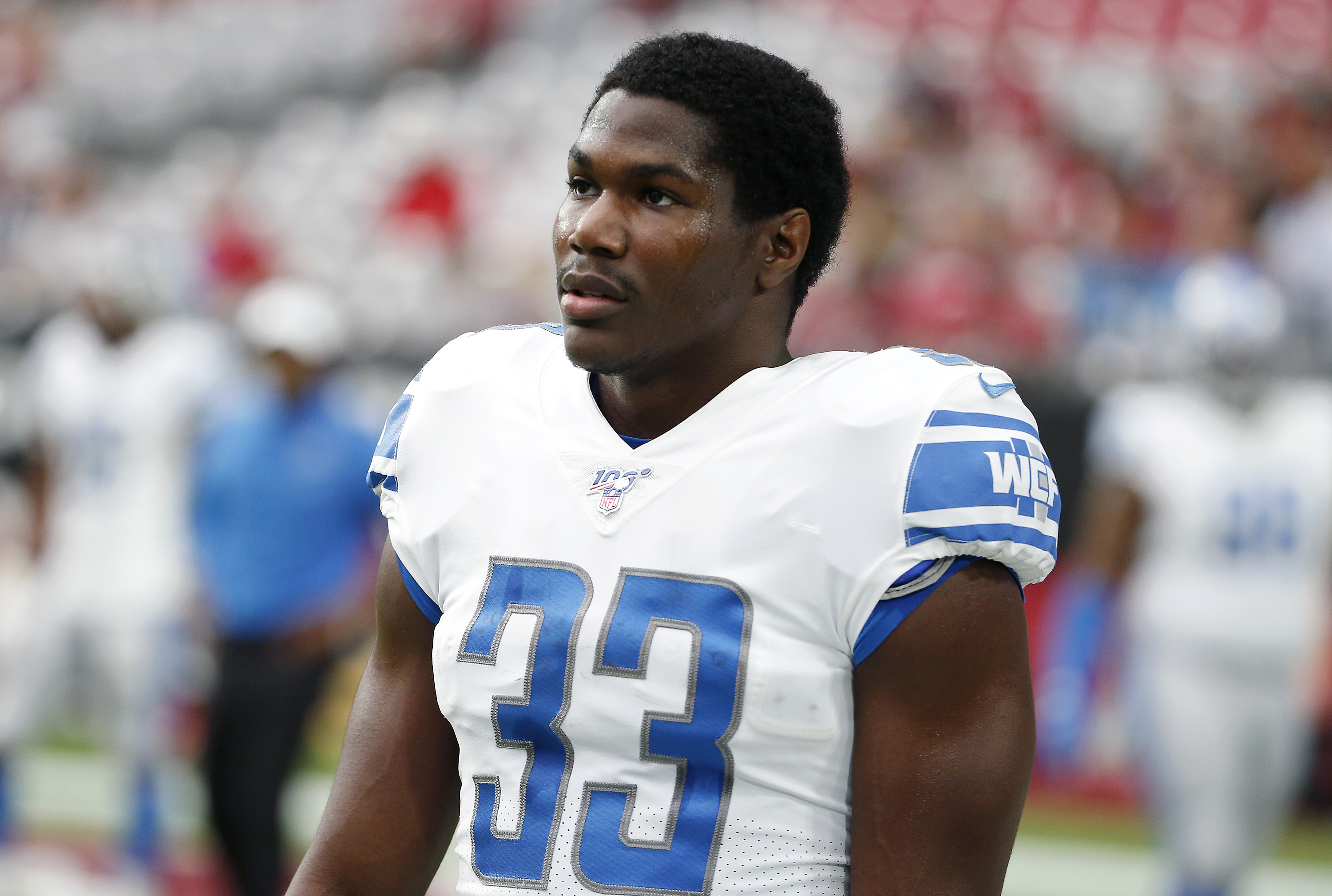 Ashley Kelsey won a season of 'The Challenge'
In 2011, Ashley Kelsey debuted on The Real World: San Diego before appearing on competition spinoff, The Challenge: Battle of the Seasons (2012). Competing alongside three of her former housemates, the dysfunctional team frequently argued but won, taking home $62,500 each.
Following a four-year break, she returned for Invasion of the Champions (2016) as part of a twist but quickly found herself in an elimination round, which she lost. Kelsey then competed for charity on spinoff Champs vs. Pros (2017) and hasn't returned to the show since.
Around two years later, she began dating NFL running back Kerryon Johnson. Originally from Alabama, he played collegiate football at Auburn, where he had a standout junior year, finishing the season as the SEC rushing leader in yards, rushing touchdowns, and total touchdowns.
Johnson then forewent his senior year and declared for the 2018 NFL Draft, where the Detroit Lions picked him 43rd overall. Although the running back had an impressive rookie year, he underwent knee surgery his second season and was released. He is currently playing for the Philadelphia Eagles.
She began dating NFL running back Kerryon Johnson presumably in 2019
It's unclear exactly when the reality star and football player began dating, but their first Instagram picture together dates back to June 2019. The two took a photo at a wedding in his hometown of Huntsville, Alabama, and she captioned it, "we're accepting invites to crash weddings all summer."
A few months later, the couple celebrated Halloween together, and he took her to what she noted as her first college bowl game in Detroit, Michigan, the following month.
Additionally, they rang in New Years' 2020 as a couple and attended MTV stars Taylor Selfridge and Cory Wharton's gender reveal party. The two also quarantined together during the COVID-19 pandemic before taking a few vacations in May.
Johnson and Kelsey then announced her pregnancy in Dec. 2020. They shared they were expecting by posting a video of their gender reveal with pink confetti confirming their first child as a girl. She followed it up a couple of days later with her first picture displaying her baby bump.
Kelsey and Johnson welcome daughter, Snoh
On Jun. 8, the two welcomed their daughter, Snoh Marie Johnson, in Rochester Hills, Michigan. In an exclusive with PEOPLE, Kelsey explained the NFL player named their child, and she fell in love with it, believing it fit their daughter "perfectly."
She and Johnson both noted how much parenthood has already changed them, with the reality star noting, "I've just been staring at her since the minute I gave birth. I'm so in love."
Additionally, the running back called it "easily the best day of my life." However, Kelsey also pointed out the difficulties in having a child during the pandemic, calling it "challenging."
She continued, "there hasn't been a lot of moments where I've been able to just take some time to celebrate the fact that I'm about to bring a beautiful soul into this world." The Challenge airs on MTV.