'The Challenge': Ashley Mitchell Clarifies Rumors She Gave Amanda Garcia a $500 Gift Card After Win
The Challenge veteran Nelson Thomas called out two-time champ Ashley Mitchell for only giving Amanda Garcia a $500 gift card following her Final Reckoning win, attempting to prove her as untrustworthy during a deliberation. While the ladies didn't address his comments at the time, they clarified the rumors after the episode.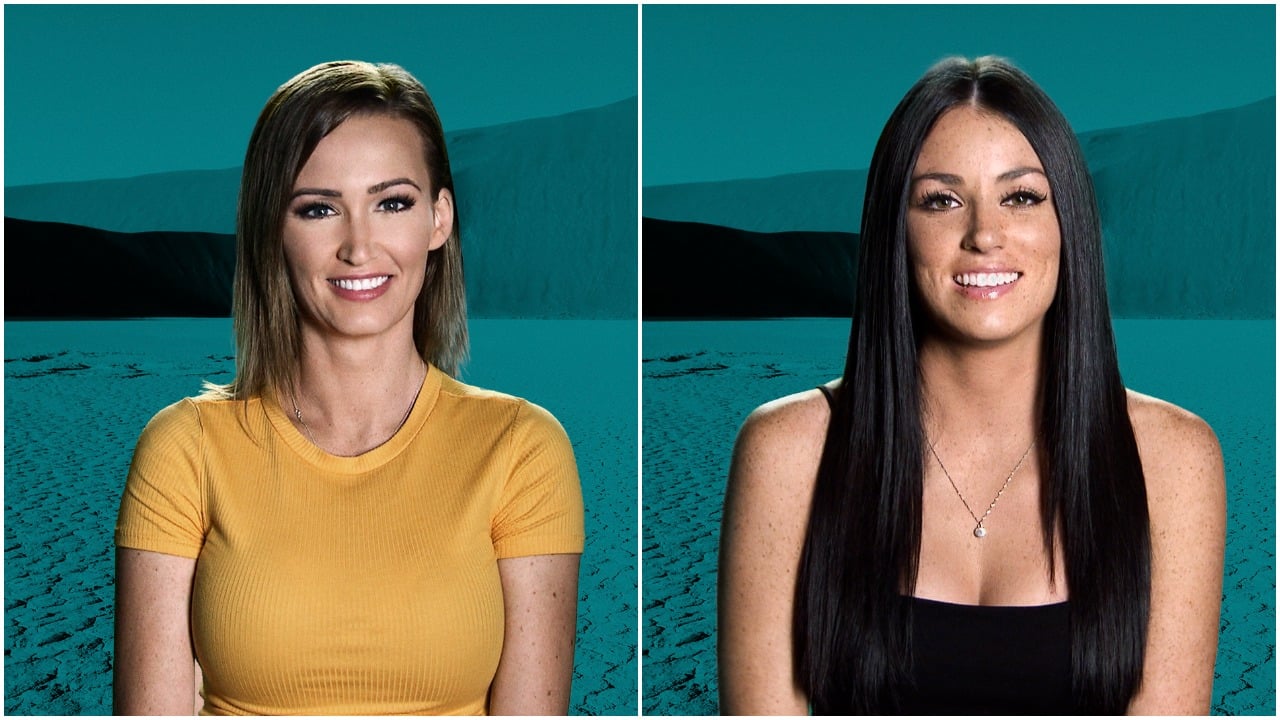 Nelson Thomas called Ashley Mitchell out for giving Amanda Garcia a $500 gift card
During the Oct. 6 episode, Ashley Mitchell and Cory Wharton believed they were on the chopping block when the veteran alliance ended. Therefore, they attempted to plead their case in deliberation.
She called him out for helping rookie Jeremiah White during the daily mission, and he brought up her "snake" reputation. However, she fought back, insisting she had played an honest game other than backstabbing Hunter Barfield in Final Reckoning.
Amanda Garcia got involved and questioned why Cory helped Jeremiah during the challenge instead of another veteran. Nelson Thomas answered, wondering why Amanda would defend Ashley when the two-time champ only gave her a $500 gift card following her win.
He called her "selfish" and not a true friend as Amanda sacrificed her game to help Ashley get the victory.
Amanda and Ashley denied the $500 exchange
At the time, the ladies didn't respond to Nelson's claims but attempted to defend their character. Ashley addressed the rumors in several tweets a couple of days after the episode aired.
The two-time champ insisted Amanda would never take money from her, even if she tried and denied ever giving her friend a $500 gift card.
She also clarified that Amanda sacrificed her game for her and Hunter as a reality star, and the latter had a friendship dating back to their original show, Are You the One? 3. Additionally, Ashley insisted Amanda had nothing to do with her choice to take the money and run instead of splitting it with him.
Finally, the two-time champ clarified that she gave Amanda several things for her newborn baby, not a gift card. Amanda backed up her story, calling the rumor "weird" during The Challenge: Aftershow.
Ashley offered to go into an elimination for Amanda
After the group decided to throw Cory and Bettina Buchanan into elimination, the players split into three teams. The majority agreed on Priscilla Anyabu because she ruined their veteran alliance by forcing vet-rookie teams following her first elimination win.
This time, she had the opportunity to call out anyone to compete against, except for those protected in The Agency. Out of the eligible contestants and excluding the rookie's friends, it came down to Ashley and Amanda.
The two-time champ proved her friendship to Amanda and repaid the favor by seemingly volunteering herself, noting her ally deserved to stay as she has a baby at home.
Additionally, Priscilla wanted to go big and attempt to take out a former winner. However, with the help of many players, Ashley came out on top and eliminated the rookie. The Challenge 37: Spies, Lies, and Allies airs Wednesdays at 8/7 Central on MTV.