'The Challenge': Ashley Mitchell Speaks Out on Fessy Shafaat's Controversial Move': 'You Need Your Friends'
During the Jan. 6 episode of The Challenge 36, Fessy Shafaat shocked the viewers and fellow competitors when he asked double agent Tori Deal to send him into the Hall Brawl elimination against Nelson Thomas, his close friend and ally. Considered one of the best social players of The Challenge, Ashley Mitchell weighed in on Fessy's controversial decision.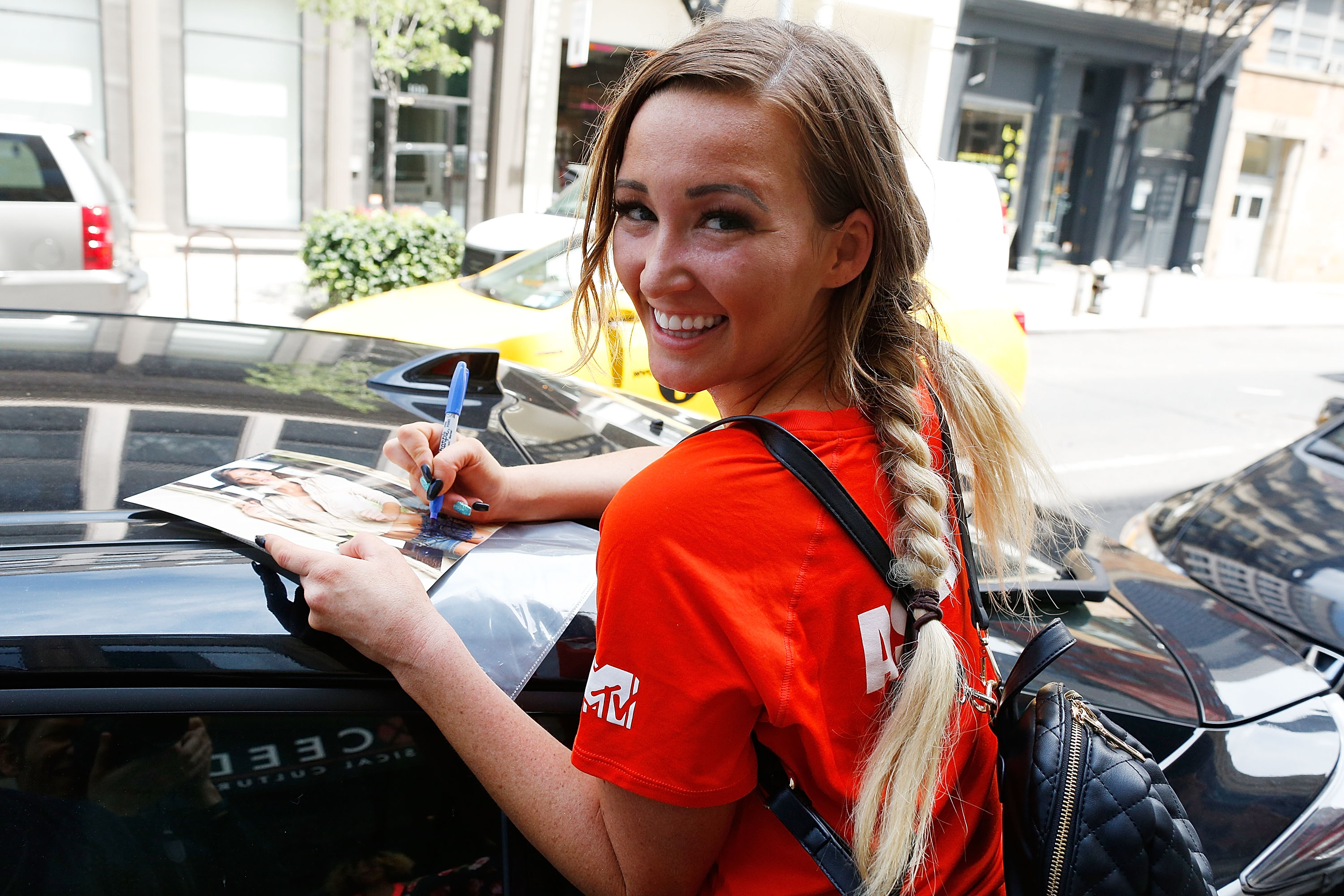 Ashley Mitchell eliminated during the premiere of 'The Challenge 36'
Two-time winner Ashley Mitchell returned for another shot at the prize after becoming the second female eliminated in Total Madness. She teamed up with multi-champ CT Tamburello, as they also won a final together.
However, Kam Williams didn't like how CT rejected her when she approached him about partnering and vowed revenge. Therefore, she successfully flipped the house and convinced them to compromise CT and Ashley.
Although they wanted to target CT, it ended up being a girls' elimination, which pit Ashley against former Survivor winner and rookie Natalie Anderson.
The newcomer came out on top, sending the two-time champ home first.
Fessy Shafaat turned on ally Nelson Thomas to get his gold skull
Two-time competitor Fessy Shafaat and two-time finalist Aneesa Ferreira started the season off winning back-to-back eliminations.
Therefore, they were the only ones who knew the double agents also had the power to see everyone's vote as they all previously thought they made their selections in private.
He revealed the ability to everyone without talking to his allies, namely Cory Wharton and Nelson Thomas, and they felt it put them in bad positions with others in the house.
A couple of weeks later, the house voted to compromise Amber Martinez and Nelson Thomas. Going into elimination, the competitors noticed it would be the coveted Hall Brawl, and Fessy asked double agent Tori Deal to send him in as he thought he could easily win the gold skull over Nelson.
Looking out for him and her friend Aneesa, who would have to face Amber if it were a ladies' elimination, Tori sent them in, shocking the other competitors.
Although Fessy beat Nelson, several, including host TJ Lavin, thought he played "dirty." Additionally, the most recently eliminated competitor claims he had a dislocated finger that Fessy knew about before he asked to go into the elimination.
Ashley weighs in on Fessy's controversial move
After defeating his friend, Fessy chose to switch partners and took Big Brother co-star and winner Kaycee Clark from Leroy Garrett. Many viewers saw it as another bad move because they felt he burned several bridges with too many of the contestants in the house.
While the episode aired, Ashley live-tweeted and seemingly called the move "f***ed up." In another tweet, the two-time champ explained it's a "long game," and the players need their friends and alliances moving forward in "every season" they plan to return.
Most of her followers agree and think Fessy is playing the game in a more Big Brother cutthroat way, while others back his choice and feel he shouldn't worry about friends when playing for $500,000. Will Fessy's move come back to bite him?
The Challenge 36 airs Wednesdays at 8/7 Central on MTV.