'The Challenge': Ashley Mitchell Says Tori Deal Treated Her Differently After Kissing Fessy Shafaat
Many competitors thought Fessy Shafaat and Tori Deal "had a thing" during The Challenge 36, although both deny anything happened between the two. Two-time winner Ashley Mitchell returned during the fifth episode of the season and shared a kiss with Fessy that night. In an interview posted after the Jan. 13 episode, Ashley recalled kissing Fessy in the house and the shady way Tori reportedly treated her afterward.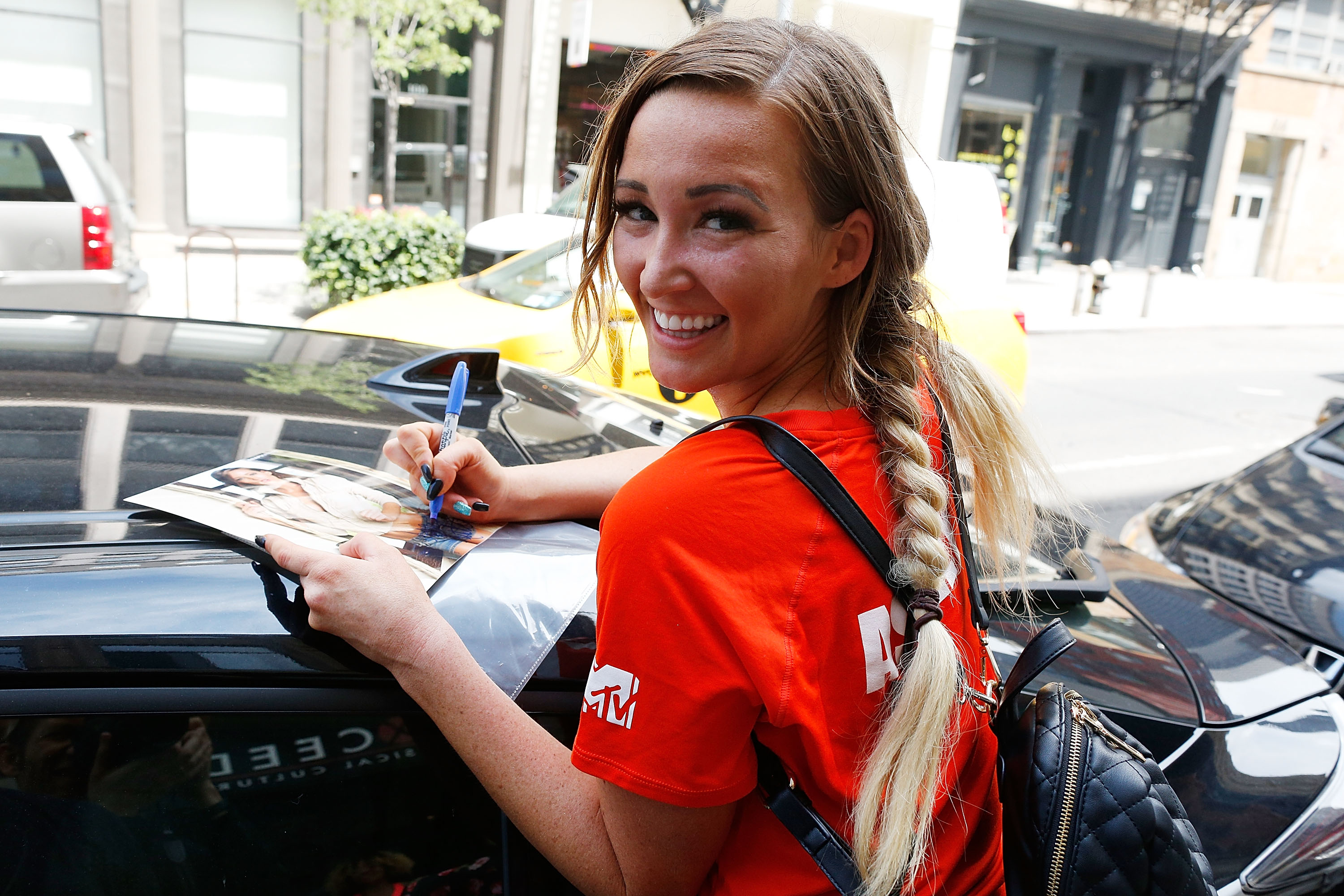 Fessy Shafaat and Tori Deal seemingly had a thing during 'The Challenge 36'
During the Jan. 6 episode, Fessy Shafaat noted he and veteran Tori Deal shared a "genuine connection" and admitted that he found her attractive.
Although several other competitors have also acknowledged possible sparks between the two, Tori has insisted nothing happened between them as she came into the house engaged to three-time champ Jordan Wiseley.
After leaving the competition, she and her fianceé parted ways, and fans caught her and Fessy hanging out on vacation in Turks and Caicos. While they have acknowledged the trip, neither have confirmed if they went together.
Fessy has since given an update on their relationship in a Jan. 2021 Patreon video, calling the two "just friends."
Ashley Mitchell returned following three female disqualifications
Two-time winner Ashley Mitchell also returned for The Challenge 36, where she paired up with multi-season champ CT Tamburello. Although she thought their experience and connections in the house would protect them, the team ended up in the first elimination because veteran Kam Williams flipped the house, targeting CT.
However, it ended up being a ladies' elimination, forcing Ashley to compete against rookie and Survivor champ Natalie Anderson where she lost and went home first.
Following her elimination, Nicole Zanatta and Olivia "Liv" Jawando was disqualified from the competition back-to-back after suffering injuries during a mission. Additionally, Natalie left the following week after finding out she was pregnant.
Due to the number of disqualifications, Ashley returned to the competition during the Jan. 13 episode and partnered with former rival Cory Wharton.
Ashley says she felt 'animosity' from Tori Deal after Fessy Shafaat kiss
Following the episode, a few contestants virtually sat down with former Challenger Devyn Simone for the official after-show, where it played a clip of Fessy and Ashley kissing in a corner while he attempted to shield them from the cameras with a towel.
After watching the segment, the former college football player claimed he "didn't recall" the kiss and that the veteran didn't fit his "type." Ashley also did an interview with former Challenge star Marie Roda and Survivor villain Jonny Fairplay for his podcast, Reality NSFW, after the episode.
She explained that several competitors filled her in on how Tori and Fessy were "all over each other" during the few weeks she wasn't in the house. Additionally, Ashley noted that Tori and her friend and ally Aneesa treated her differently after kissing Fessy, claiming she felt "animosity" from them.
However, the two-time winner insisted she doesn't have romantic feelings for him and was drunk at the time. The Challenge 36 airs Wednesdays at 8/7 Central on MTV.