'The Challenge': Bayleigh Dayton Revealed Dee Nguyen Sent Her Messages That 'Weren't Very Nice' After Getting Fired
Those who've been keeping up with The Challenge: Total Madness are well-aware that Dee Nguyen will not be continuing on with the show for future seasons. Nguyen stood out as a polarizing figure from the start. And while she's certainly made some problematic moves on the show, it's her Twitter statements regarding the Black Lives Matter movement that have gotten her in major trouble.
MTV fired Nguyen — and fellow castmember Bayleigh Dayton has plenty to say about the topic. Here's what Dayton told the Challenge Mania podcast about what happened after the network let Nguyen go.
Bayleigh Dayton called Dee Nguyen out after Nguyen's racist tweets
Nguyen is known for her inflammatory social media commentary, but her Black Lives Matter statements took things way too far. After she received criticism for posting photos of herself after participating in Blackout Tuesday by posting a black square, she took to Twitter to make a joke. "Idk why some of u think I'm anti BLM. I've been saying that since the day I lost my virginity," Nguyen tweeted on June 6.
Not only that, but when another follower called Nguyen out on Twitter, she replied, "people die every f*cking day."
This didn't sit well with Dayton. "This is not how you support BLM," she tweeted. "I'm disgusted and disappointed. This is not a trend. This is life or death for us."
"I just want people to stop taking BLM as a joke," Dayton tweeted on June 7. "I'm not going to let people that I know get away with the disrespect. If you're ignorant on the issues then don't address them just because it's popular. Learn & educate yourself FIRST and then support."
MTV fired Nguyen due to Twitter activity
MTV caught wind of everything that was happening with Nguyen. They promptly fired her and let fans know via Twitter.
"As a result of Dee Nguyen's offensive comments on the Black Lives Matter movement, we have severed ties with her," MTV tweeted. "Out of respect for our Challengers, we'll air our season as planned. We strongly condemn systemic racism and stand with those raising their voices against injustice."
Nguyen eventually came to her senses and issued a few statements of her own. But it looks like she doesn't completely agree with MTV's decision, as she lawyered up to have the situation reviewed.
"An Australian firm with renowned entertainment lawyer Matthew McCormick has been appointed to review the current situation under consultation by BLVK Management," Page Six notes Nguyen's rep explained.
Dayton noted Nguyen tried to contact her afterward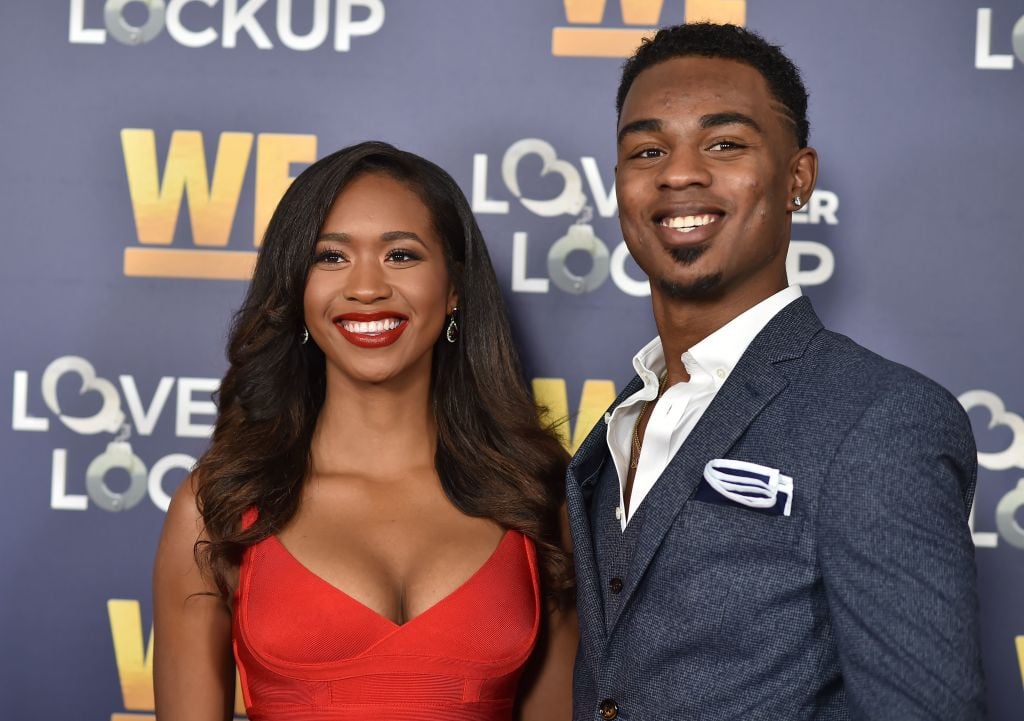 Us Weekly notes Dayton spoke with the hosts of the Challenge Mania podcast about the situation with Nguyen. And Dayton was surprised it all went as far as it did.
"All of it was unexpected," Dayton said. "The Dee thing coming up was so random and it wasn't even necessarily directed at us, I just got it in my DMs so many times and I had already spoken to Dee, personally, about a few other things where I was like, 'Hey, enough is enough.'" Dayton also added that she never actually told MTV anything that was happening, either. The network took action due to the many other complaints they received.
"[Fans] think that I tried to do something malicious toward Dee. I didn't," Dayton noted. "I'm not even the one who reported her to MTV, so everybody can get that out of their head.
So, have Dayton and Nguyen spoken since the incident? According to Dayton, Nguyen tried to reach out, but the messages weren't friendly. "She sent me some messages but they just weren't very nice so I just didn't respond," Dayton concluded.
We're glad MTV stood up for Black lives. And we're hoping to see more of Dayton in future seasons.
Check out Showbiz Cheat Sheet on Facebook!