'The Challenge': Beth and Jisela Voice Support for Ruthie Following Aneesa Fall Out
During and following her time on The Challenge: All-Stars, Aneesa Ferreira has had a few fallouts with former friends. After a heated exchange between her and Ruthie Alcaide, cast members Jisela Delgado and Beth Stolarczyk voiced their support for Ruthie.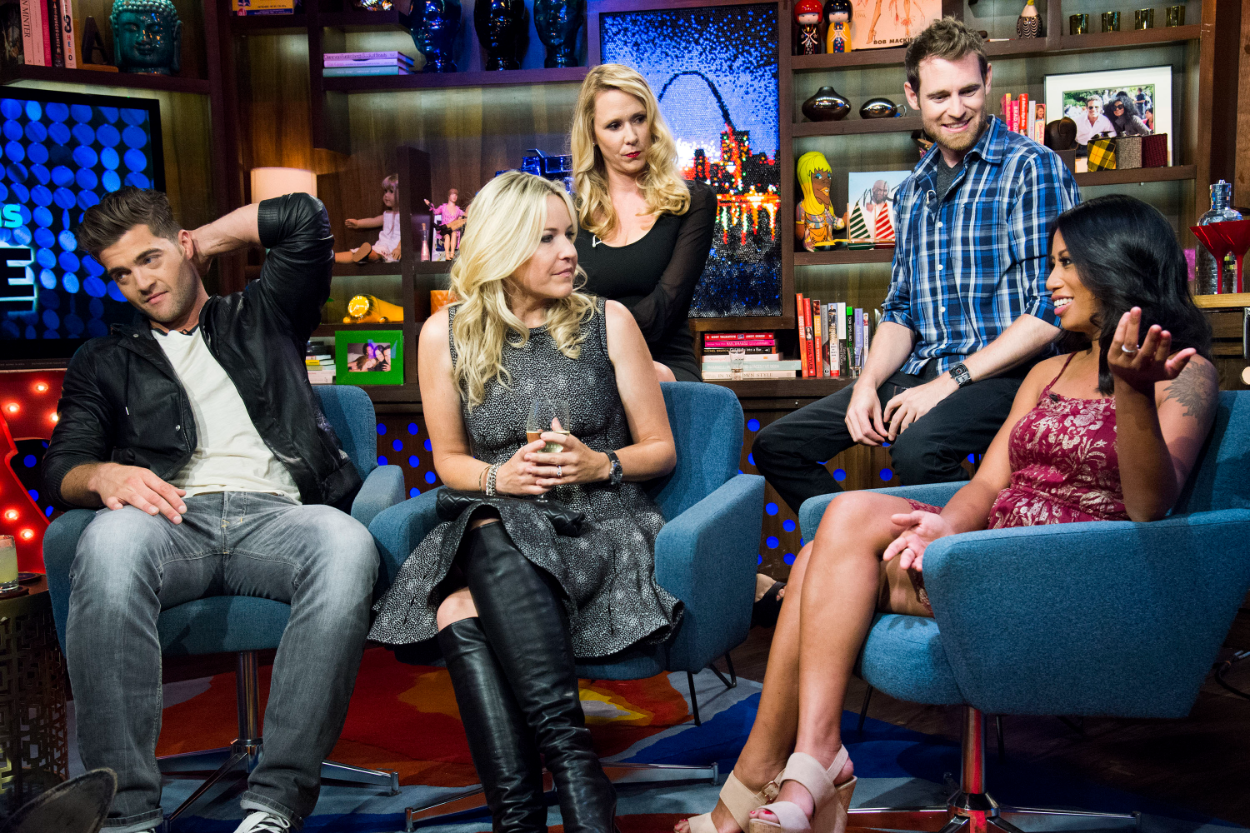 Aneesa Ferreira had a couple falling outs during 'The Challenge: All Stars'
14-season veteran Aneesa Ferreira returned for The Challenge: All-Stars, shortly after competing in the regular season, Double Agents. She made it to her first final in over a decade but failed to take home her first win.
Allied with close friend Jisela Delgado, she voted against her wishes. The move upset Jisela, who felt Aneesa pretended to be her friend to turn on her, something she previously voiced she didn't want.
RELATED: 'The Challenge': Jisela Delgado Explains Why Aneesa Ferreira Voting a Different Way Upset Her
Although they seemed to work out their issues in the house, Jisela made it clear she had no desire to work with or rekindle her friendship with Aneesa, feeling betrayed by the veteran. Additionally, old school player Ruthie Alcaide felt Aneesa ostracized and targeted her the last time they played together during 2009's The Duel 2.
The ladies butt heads during All-Stars episode 3, but Aneesa shrugged it off as the cast member acting "a mess."
Ruthie Alcaide called Aneesa out for 'threatening' to 'ruin' her in interviews
Following the episode, the 14-time veteran claimed during the after-show that the argument started because she gave Ruthie a "look" she thinks made the Real World: Hawaii star "paranoid."
Ruthie later acknowledged the situation while answering fans' questions on Instagram, noting the two seemingly worked through their issues at the hotel following filming.
Additionally, she claimed she considered her and Aneesa "sisters off and on" but doesn't "trust" her. Ruthie also noted the other cast members who have commented on their situation aren't aware of their past.
However, they butt heads again in a June 2021 Instagram comment section underneath a video of Yes Duffy speaking on the situation. Ruthie replied that he didn't understand, and Aneesa responded, claiming the Hawaii alum didn't "remember" the night in question and "knows my truth."
In Ruthie's lengthy reply, she called Aneesa a "liar" several times and accused the veteran of "aggressively" following her throughout the Challenge house.
Additionally, the reality star claimed Aneesa "threatened" to "ruin" her in interviews. After deleting her initial tweet, Aneesa replied to Ruthie's last comment, writing, "now this is just silly."
Beth Stolarczyk and Jisela Delgado back Ruthie
Jisela quickly jumped into the conversation supporting Ruthie, writing, "tell your truth. Don't let anyone gaslight you." A fan page later reposted the heated exchange, and cast member Beth Stolarczyk commented, backing Ruthie's story.
She acknowledged herself as "team Ruthie" and accused Aneesa of trying to "silence" her as well. The Real World star also encouraged Ruthie to continue "speaking your truth" as she believes Aneesa has "done many things to hurt other people."
RELATED: 'The Challenge': Beth Stolarczyk Says She Quit 'Gauntlet 2' Because Aneesa Ferreira 'Bullied' Her
In a May 2021 tweet, Beth replied to a fan who wondered why she left before facing Aneesa in a The Gauntlet 2 elimination claiming the veteran "bullied" her by calling her "old, fat, and ugly." Therefore, she said she quit as she didn't want Aneesa to "put her hands on me and possibly punch me."
Aneesa hasn't responded yet. The Challenge: All-Stars airs on Paramount Plus.