'The Challenge': Big T Fazakerley Says Devin Walker Has Become a Close Friend 'in and Outside of the House'
'The Challenge' star Big T Fazakerley says she and Devin Walker have become close friends following 'Double Agents' and remain in contact.
U.K. reality star Tula "Big T" Fazakerley has become a fan-favorite on The Challenge due to her contagious smile and bright personality. When asked who she considered her closest male competitor from the series, the 29-year-old named Devin Walker, calling him a close friend "in and outside of the house."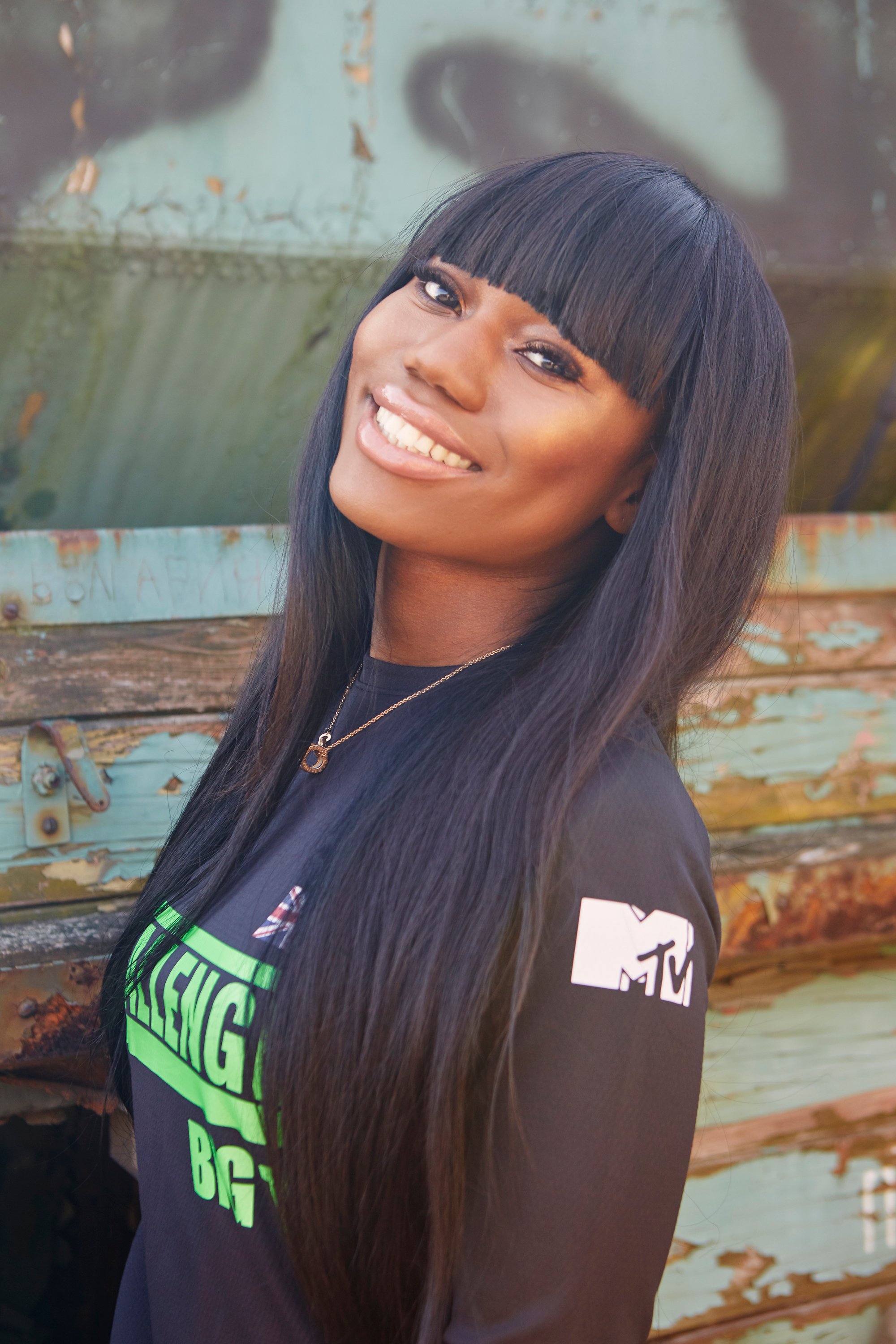 Big T Fazakerley debuted on 'The Challenge' in its 34th season
London-native Tula "Big T" Fazakerley initially competed on Shipwrecked: Battle of the Islands in 2019, where her team lost in the finals.
Only a few months later, the Malawi-born reality star debuted on MTV competition series, The Challenge: War of the Worlds 2 as part of Team U.K.
Quickly pegged as a weak player, her team threw her into the first female elimination in which she lost. Despite her early exit, viewers found her personality endearing, and the U.K. native returned for Total Madness.
She performed well throughout the season, even winning a daily mission. However, a foot injury she sustained during a drunken night in the house disqualified her.
She met Devin Walker during season 36
Seeking her first win, the 29-year-old returned for Double Agents, partnered with rookie Joseph Allen. However, Big T didn't think the two paired well together, so she successfully threw themselves into an elimination where he went home.
The three-time competitor ended up paired with Challenge veteran C.T. Tamburello, and they won a daily mission together. Despite her enthusiasm for him as a partner, C.T. has doubts as Big T isn't as physically intimidating as him.
Other than her teammate, the U.K. native also bonded with veteran Devin Walker in the house. At the beginning of the Jan. 6 episode, he asked her about her background.
She opened up about being adopted as a child, explaining her little brother died at the age of four, and her mother received a cancer diagnosis shortly later.
According to the three-time competitor, her parents "gifted" her to a relative when she was four. The U.K. native explained her mom and dad both died by the time she was 17-years-old, something she noted is nearly impossible to "get used to."
Devin related to her story because he recently lost his father. He also commended the reality star's strength, calling her "inspiring."
Big T says she and Devin have become close friends
A couple of days before the Feb. 24 episode, Big T answered questions on her Instagram Story. One fan asked her to name her favorite male competitor, and the U.K. native explained she has become close with Devin.
According to the 29-year-old, she and Kyle Christie have been close for the past couple of seasons, and she's developed a good friendship with Fessy Shafaat. However, she named Devin as her "best friend in and outside of the house."
In the episode, Devin seemingly quickly went after Amber Martinez, immediately following his conversation with Big T, spoiling the moment. But, the U.K. native revealed the veteran stayed with her for several hours as she cried and "supported" her.
Therefore, she "feels bad" that people viewed him as "ruining the moment." Big T also explained they remained good friends after filming and noted he remains a "huge support" to her. The Challenge 36 airs Wednesdays at 8/7 Central on MTV.