'The Challenge': Big T Had a Crush on CT Following His Separation From His Wife
MTV's The Challenge is full of seasoned veterans and rookie players, and Chris "CT" Tamburello certainly made a name for himself. CT is a veteran player who's won plenty of money from the show. And he was paired with Tula "Big T" Fazakerley during Double Agents. While CT is married, Big T admitted she had quite the crush on the star. And he's reportedly separated from his wife. Here's what she said.
Who is Big T from MTV's 'The Challenge'?
Big T is one of the most lovable and endearing young players on MTV's The Challenge. She got her start on Shipwrecked: Battle of the Islands and then went on to compete on Challenge seasons War of the Worlds 2, Total Madness, and most recently, Double Agents.
While Big T might not be the most physically strong on The Challenge, she certainly has mental fortitude. MTV reports she talked about her difficult childhood. "When I was 2 years old, my little brother died," she explained. "And then my mom got cervical cancer, and in my culture in Malawi, adoption isn't a thing. When you give your child to your sisters as a gift, she was like, 'You're a gift, I'm going to give you to my sister. Do you want to go to the U.K.?' And I was like, 'Yeah, I want to go to the U.K.'"
Big T then explained her biological father died when she was 17, and her biological mother died when she was 8. But judging from her strong performance on The Challenge, no one would have any idea of the real-life issues she's faced.
Big T admitted to having a crush on CT Tamburello during 'The Challenge: Double Agents'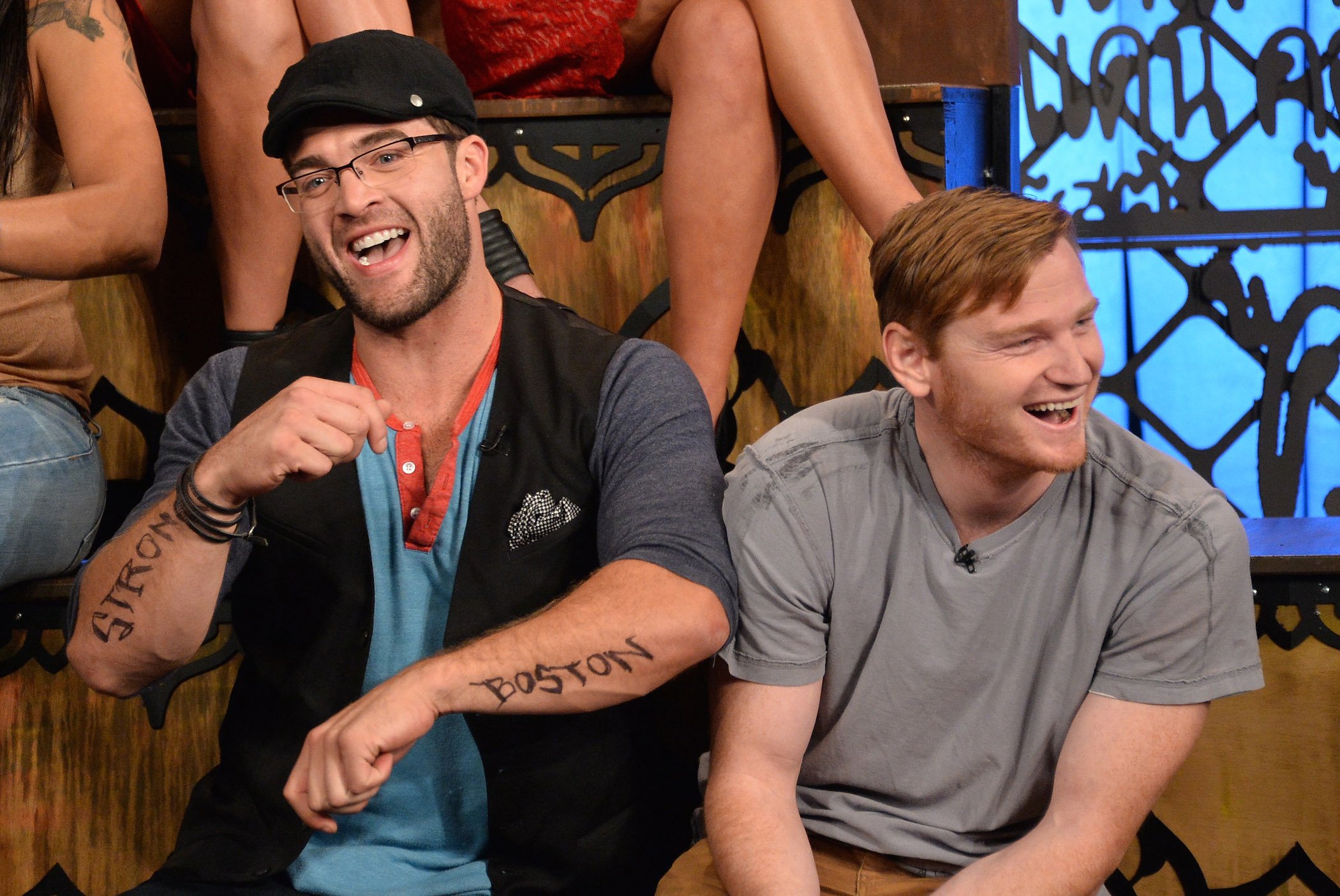 Big T and CT make the perfect duo. While CT was hesitant to be partnered up with Big T on MTV's The Challenge: Double Agents, his encouragement helped her pull out all the stops. And their adorable relationship had fans wondering if a romance was brewing.
While talking to Tori Deal and Aneesa Ferreira on MTV's Official Challenge Podcast‬, Big T talked about her feelings toward CT. And she admitted she had a crush, but it was nothing serious.
"Look, I'm very honest: CT is a very, very good-looking man," Big T said. "And while I was watching old episodes of The Challenge, I thought he was the most dashing [man]. However, this season, our relationship and chemistry was purely platonic. Absolutely, very much so."
"He is a stud, but at the same time, he's CT," Tori added. "You kind of love him as this brotherly, fatherly, figure."
"Yeah, 100%, like brotherly, fatherly figure indeed," Big T responded. "But, there's no denying that he's an absolute stud muffin."
Is CT Tamburello still married?
So, what is CT's relationship status these days? It seems The Challenge star is taken, but he admitted in December 2020 he and his wife separated. Lili Solares and CT had a child in 2017 and married the following year. But CT made it known he was entering the Double Agents house separated from his wife, as things weren't working out.
"The last few seasons, I wasn't in the best place mentally," CT admitted, according to E! News. "Marriage was not going well. We're separated. … I feel like I've been running from problems for a long time. I feel like they finally caught up with me. I couldn't lie to myself anymore."
We're hopeful CT can work things out with his wife. In the mean time, it doesn't sound like a romance between Big T and CT will happen.
Check out Showbiz Cheat Sheet on Facebook!