'The Challenge': Big T on if She Would've Partnered up With CT Again for Season 37
During The Challenge 36: Double Agents, CT Tamburello and Big T Fazakerley made an unlikely but good team for most of the competition. They both returned for Spies, Lies, and Allies but weren't partners. While it seems CT doesn't want to compete alongside Big T anymore, she noted she would've partnered up with him again if given a choice.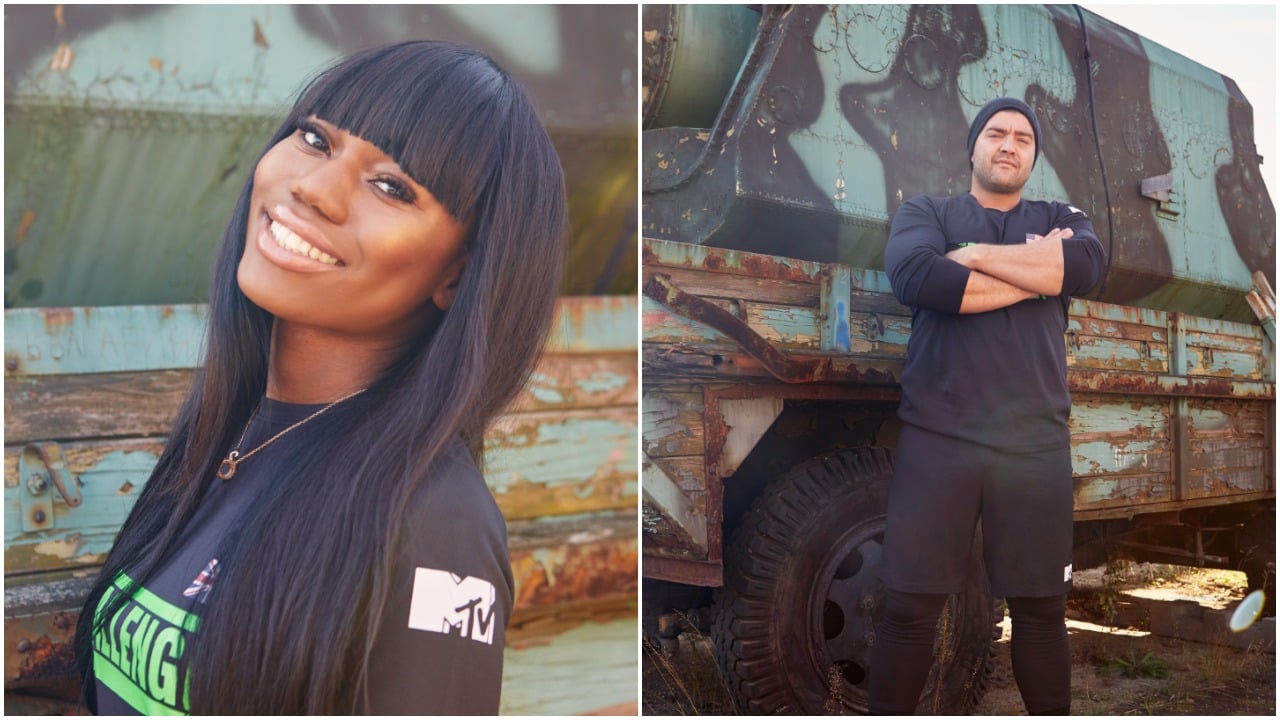 Big T Fazakerley and CT Tamburello were partners during 'The Challenge 36'
After getting disqualified from Total Madness after drunkenly cutting her foot, Big T Fazakerley returned for Double Agents.
Initially partnered with Joseph Allen, she helped facilitate their team getting thrown into elimination to allow her to choose someone else.
RELATED: 'The Challenge': Big T Fazakerley Clarifies Why She Felt Betrayed by CT Tamburello
She chose multi-season champ CT Tamburello, and they won a daily mission shortly later. However, he didn't perceive her as a good enough competitor and threw himself into elimination when he got the chance.
After securing his gold skull, CT rudely picked Kam Williams as his new partner, hurting Big T's feelings. The two eventually talked it out and ended the season in a good place.
She said she would have teamed up with CT again for 'The Challenge 37' if given the chance
Both Big T and CT, who won Double Agents, came back for season 37's Spies, Lies, and Allies. The international players had the opportunity to choose an American competitor, of the opposite gender, at the start of the season.
Rookie Berna Canbeldek found CT hiding and decided on him shortly before Big T came around the corner and picked Survivor winner Tommy Sheehan. After his early disqualification due to an injury, she ended up partnered with rookie Jeremiah White.
However, he felt they didn't work well together and teamed up with Tori Deal when he had the chance, leaving Big T with Nelson Thomas. Additionally, CT didn't enjoy working with Berna and secretly orchestrated her trip to elimination. He then happily paired up with rookie Emy Alupei until a new twist required the players to divide into three teams.
Big T and CT weren't able to work together as a duo again for this season. However, the four-time competitor noted she would've teamed up with him if she had the chance. Answering a fan's question on her Instagram Story who asked, Big T simply responded with three "100" emojis.
CT seemingly doesn't want to work with Big T during this season
Although the likable contestant claimed she would've worked with CT again, he seemingly had no interest in teaming up with her during season 37.
The two were a part of the Veteran Alliance together, but the others largely kept Big T out of the loop due to her friendships with several rookies. Additionally, he has noted he doesn't want to compete with her again as he directed her to join a different team.
RELATED: 'The Challenge': CT Tamburello Believes Past Mistakes Helped Him Be a 'Positive' Partner for Big T Fazakerley
Big T admitted she didn't know if CT attempted to look out for her or preferred someone else as a teammate in a confessional. Even though it seems as if the multi-season champ doesn't want to play with her, he also hasn't targeted her or suggested her as someone to throw into the Lair.
Amanda Garcia and Big T are the only remaining competitors who haven't won anything but avoided elimination. The Challenge 37: Spies, Lies, and Allies airs Wednesdays at 8/7 Central on MTV.