'The Challenge': Camila Nakagawa Tearfully Acknowledges Leroy Garrett's 'Truth' After His Video
'The Challenge' alum Camila Nakagawa tearfully acknowledged former co-star Leroy Garrett's 'truth' after he released his video recounting a racist experience with her.
The Challenge star Leroy Garrett recently revealed his experience with Camila Nakagawa and MTV's production team when she made derogatory remarks regarding his race. After his video, she went live on Instagram and tearfully acknowledged Garrett's "truth."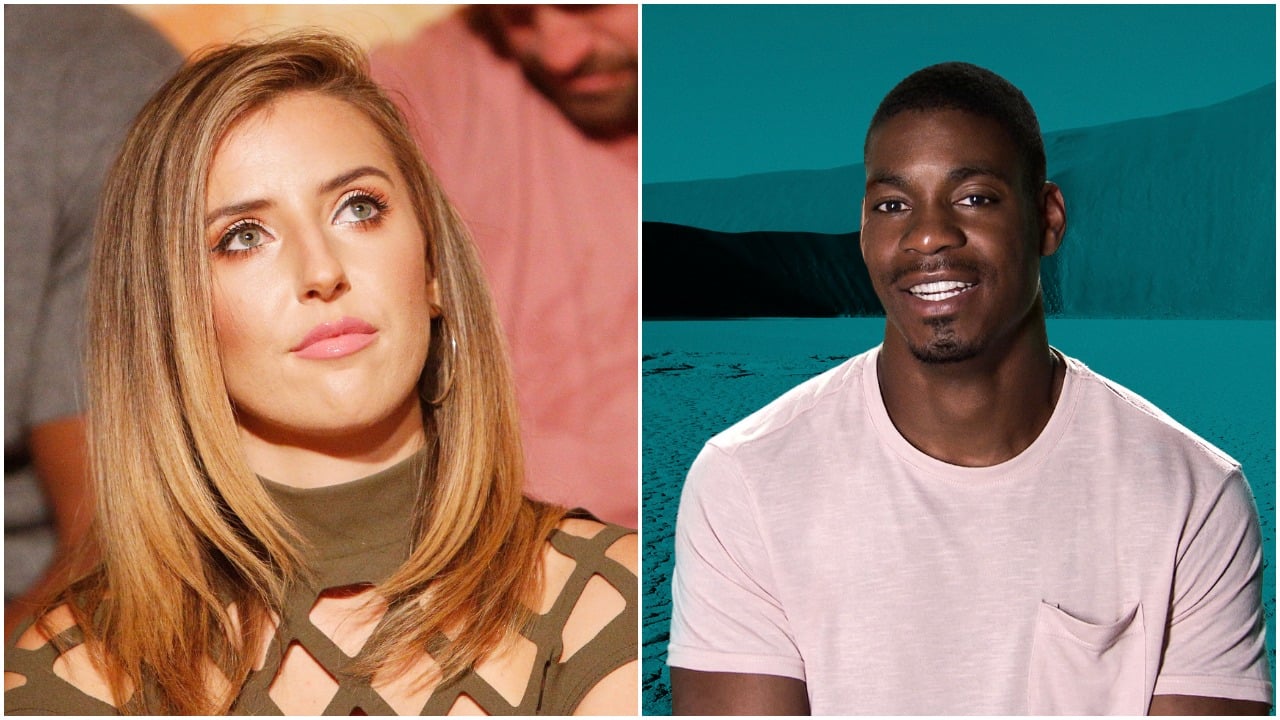 Leroy Garrett said a racist incident with Camila Nakagawa led to his retirement from 'The Challenge'
In Nov. 2021, four years after The Challenge: Dirty 30 aired, fan-favorite Leroy Garrett posted a 36-minute video where he explained a situation from that season that led to his early retirement from the franchise.
The five-time finalist explained that Camila Nakagawa called him a racial epithet during an argument and felt MTV and its security and production team failed to protect him.
The Challenge alum also pointed out that Nakagawa "violently" threw a pillow at him, but she wasn't removed from the house and went on to win the season. He admitted to laughing off the incident and downplaying it as he preferred not to make others feel uncomfortable and wanted to focus on the money.
Garrett revealed the situation weighed on him as he wished he would've advocated more for himself and Black people at that moment. The former player went on to call for MTV to hold their talent accountable for racist behavior.
Nakagawa tearfully responded to his video in an Instagram Live
Shortly following Garrett's video, Nakagawa went live on Instagram to acknowledge her former co-star's experience. Crying from the beginning, she explained she attempted to contact The Challenge alum before speaking on the situation publicly but hasn't spoken to him in years.
She then claimed she tried to apologize privately to him, as he noted she didn't, but said he blocked her. The Dirty 30 winner went on to say she was "glad" Garrett opened up about his experience as she would want anyone to "speak their truth."
Nakagawa also owned up to the offensive remark she called Garett, referring to her words as "disgusting." She claimed she doesn't "condone" the terms and isn't asking anyone for "forgiveness or sympathy." Additionally, the 33-year-old said she had taken steps to educate herself, including anti-racism courses.
While Nakagawa explained she wouldn't understand racism due to her experience as a white woman, she noted she's attempting to "better" herself and learn from it. The two-time winner insisted the situation didn't "define" her and asked her followers what else she could do as she can't "erase the past."
She is reportedly banned from 'The Challenge' but not due to Garrett controversy 
Shortly after Nakagawa won Dirty 30, she was tapped to compete in a spinoff, Champs vs. Stars (2017), which would become her last Challenge.
During the season, veteran Jemmye Carroll claimed Nakagawa punched a production assistant in the face when they tried to wake her up for an interview, apparently hungover.
Then, the two-time winner allegedly stole a golf cart and took off before security caught up to her. Carroll detailed the story in a Mar. 2020 YouTube video, insisting Nakagawa's actions led to her permanent removal. According to Carroll, insurance companies must ensure reality shows and its contestants.
Due to Nakagawa's behavior, the company that insures The Challenge and its players has reportedly refused to "sign off on her liability." Therefore, the 33-year-old hasn't returned. The Challenge 37 airs Wednesdays on MTV.