'The Challenge': Fans Have Mixed Reactions to Cara Maria and Paulie Hanging Out With Leroy and Kam
MTV's 'The Challenge' contestants Cara Maria Sorbello and Paulie Calafiore recently hung out with Kam Williams and Leroy Garrett for Memorial Day. While the couples looked like they had a blast, fans have varying opinions. Here's what went down.
Fans of MTV's The Challenge are very familiar with Cara Maria Sorbello and Paulie Calafiore. Fans and competitors loved to hate the power couple for their attitude and gameplay, and they haven't played any recent seasons of the show. Kam Williams and Leroy Garrett are fan favorites, on the other hand, and they just finished Double Agents. And all four competitors hung out for Memorial Day, causing a stir.
Cara Maria Sorbello and Paulie Calafiore hung out with Kam Williams and Leroy Garrett on Memorial Day
Paulie and Cara Maria left quite a mark on MTV's The Challenge. Cara Maria is known for her incredible physical capabilities, and she's known as one of the best women to ever play the game. She won Battle of the Bloodlines, Champs vs. Pros, and Vendettas. And she was a finalist on a number of other seasons. As for Paulie, he got his start on Big Brother and then took his skillset to the Challenge house. He's been to two Challenge finals.
Kam and Leroy made a splash on The Challenge: Double Agents. The power couple made it to the final together, though neither of them won. And Leroy made it clear Double Agents would be his last season, so he tried as hard as possible to finally get a win under his belt after competing for a decade. Kam got her start on Are You the One? and has also competed in three finals.
While the couples seem like they wouldn't be the best of friends, it seems they did establish a friendship after the show. Cara Maria posted photos of the four of them together on Memorial Day 2021.
"My absolute favorite power couple ever," Cara Maria captioned the post. "Love you@iamkamiam_ and  @royleethebarber. Thank you for welcoming us into your world this weekend. Good food. Amazing people. Real happiness." 
Some MTV's 'The Challenge' fans are unsure about the hangout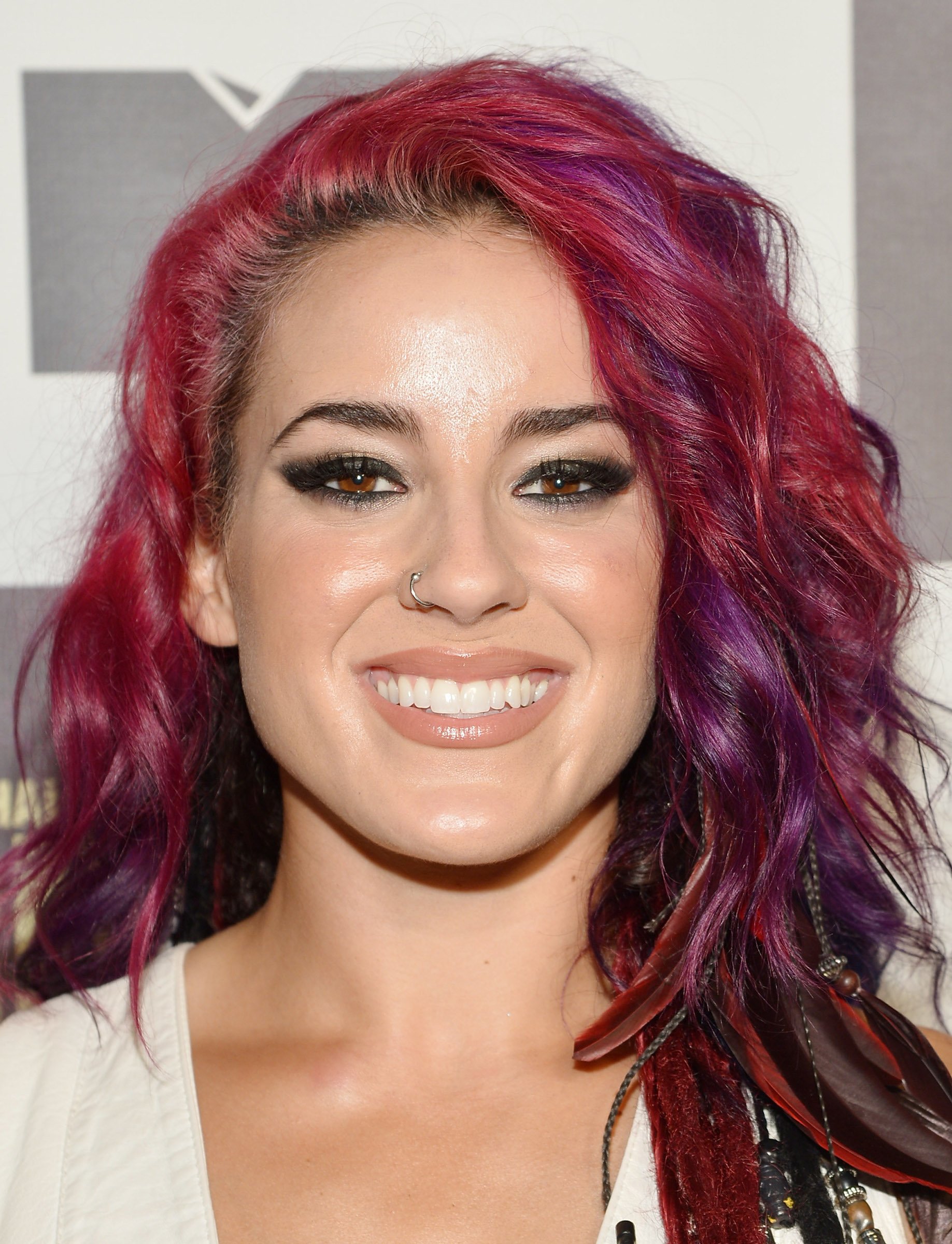 While Cara Maria, Paulie, Kam, and Leroy seem like they had a fantastic time together for Memorial Day, MTV's The Challenge fans are unsure about the hangout. It seems Cara Maria and Paulie have made some controversial statements on their social media in the past, and fans think Kam and Leroy should distance themselves.

"Kinda makes me lose respect for Leroy and Kam," a Reddit user noted of the couple hanging with Cara and Paulie.
"KAM AND LEROY, RUN," another commented on the Instagram post.
Others are supportive of the hangout and like how happy Cara Maria looks.
"Kam looks gorgeous, she and Leroy are cute together and Cara looks happy," another Reddit user mentioned. "It's been awhile since she's seemed happy."
"OK, I really think Cara needed that time away from The Challenge to reset her mind, attitude, and physical stress on her body," another Reddit user wrote, "she looks so much healthier in my humble opinion."
Are Cara Maria and Paulie banned from 'The Challenge'? Will they return?
RELATED: 'The Challenge': Cara Maria Sorbello Alluded She's Making Her Life A Lot More 'Private' on Instagram
Related post url: 
So, will MTV's The Challenge fans see Cara Maria and Paulie return to the show at any point? Cara Maria hasn't mentioned anything about her great return, but Paulie has. Rumors once suggested he was banned from the show, but that doesn't appear to be the case. And he took to Twitter to state he'd love to rejoin the cast in the future.
"CT won 0 challenges in 8 years (give or take). He now has 4," Paulie tweeted in April 2021. "I've been keeping myself busy in my time off. I don't plan on ever losing again and that's not me being cocky, that's just me learning from my losses and being humbled. It's very hard to keep me from making a final."
It doesn't look like he's cast for season 37, but we bet MTV's keeping their eyes on him. As for Kam, we imagine she'll return even after Leroy's retirement.
Check out Showbiz Cheat Sheet on Facebook!