'The Challenge': Cara Maria Sorbello Called Out Past Competitors for Cowardly Behavior
Fans of MTV's The Challenge know Cara Maria Sorbello quite well. She's become a Challenge legend thanks to her many wins over the years, though she hasn't competed on a season in quite awhile. Recently, she answered fan questions on Instagram Stories — and she had no problem calling out past competitors for never sending her or boyfriend Paulie Calafiore into eliminations.
Is Cara Maria still on 'The Challenge'? She hasn't played on the past few seasons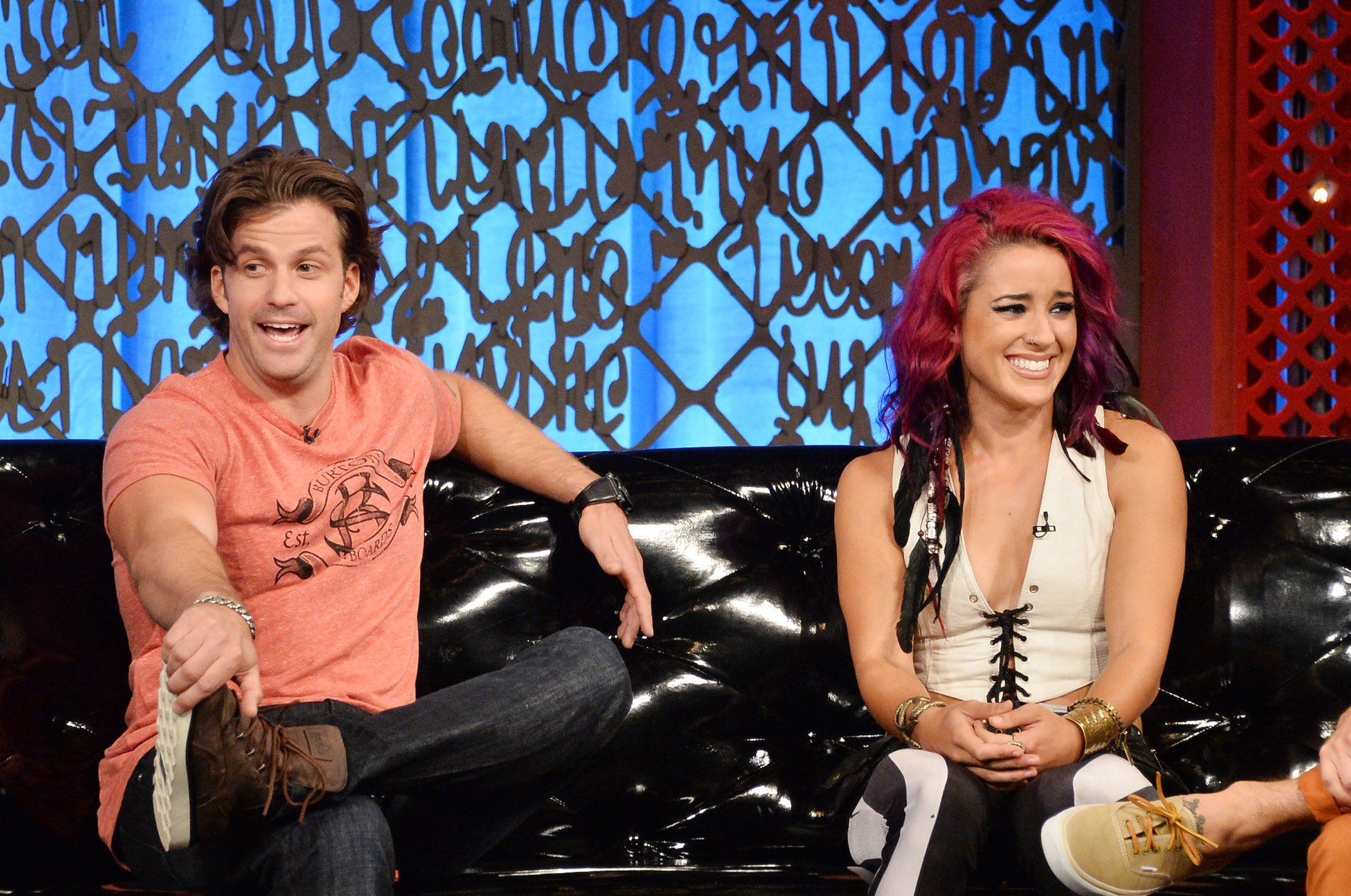 Cara Maria quickly became one of the most polarizing figures on MTV's The Challenge. She got her start on Fresh Meat II and continued to compete in a variety of seasons afterward, like Cutthroat, Rivals, Battle of the Exes, Free Agents, Vendettas, Final Reckoning, and more. In total, she won Battle of the Bloodlines, Champs vs. Pros, and Vendettas while reaching the final of a number of other seasons.
So, is Cara Maria still on The Challenge? She competed on War of the Worlds II in 2019 and hasn't competed on another season since. According to Cara, she noted she took a break for her "sanity" — but she indicated she'd return.
"For so long, I was, like, you know the money is so good. I can't say no," Cara Maria said on the Watch With Us podcast. "I needed a little break for my own sanity and my own happiness, just finding what makes me me again and get my light back."
Cara Maria called out past competitors from MTV's 'The Challenge' for never competing against her
While Cara Maria hasn't competed in quite some time, she's still willing to throw shade at past competitors. A few fans asked her questions on Instagram, and one fan asked if she'd rather compete on MTV's The Challenge without Paulie or have Paulie compete on the show without her. She noted she'd pick a totally different option.
"Can I choose option C and have somebody finally try to eliminate one of us before the other one so that we both don't make it all the way to the end again?" she noted. "Otherwise, I would like to see Paulie do his thing."
It seems Cara Maria and Paulie think the show has better ratings when they compete, too. They both talked about the alleged poor ratings from Total Madness — a season neither of them took part in. "With THIS format AND the elimination twist the viewers/ratings should have never dropped," Paulie tweeted. "Cast has been a flop and other than the rookies the competition sucks. Let's hope this second wave of coronavirus can revive the viewers, we need them for the future."
Will Cara Maria or Paulie compete in future seasons?
So, will Cara Maria or Paulie return for future seasons of MTV's The Challenge? It seems they plan on it. Cara recently stated she's waiting for MTV to give her a call to return. And Paulie tweeted about how he's also prepping to get back in the game.
"CT won 0 challenges in 8 years (give or take). He now has 4," he tweeted. "I've been keeping myself busy in my time off. I don't plan on ever losing again and that's not me being cocky, that's just me learning from my losses and being humbled. It's very hard to keep me from making a final."
It doesn't look like Paulie or Cara Maria are on The Challenge Season 37, though. We'll have to wait and see if MTV gives them a ring for a future season or All Stars.
Check out Showbiz Cheat Sheet on Facebook!