'The Challenge': Cara Maria Sorbello Explained Why She Wants to Get Rid of Her House
MTV's The Challenge has graced our TV screens for two decades, and we've been watching Cara Maria Sorbello compete for 10 years. The Challenge champ is known for her incredible strength and wits, and she's attained quite an Instagram following. And she's been leaving hints on the 'gram that she's ready to move away from the state of Montana.
So, why does Sorbello want to leave the state she resides in with her boyfriend and horses? On Feb. 6, she turned to her Instagram Story to answer fan questions. And when one of her fans asked her why she wants to leave, she gave an honest reply. Here's what she said.
Cara Maria Sorbello said she's thinking about moving away from Montana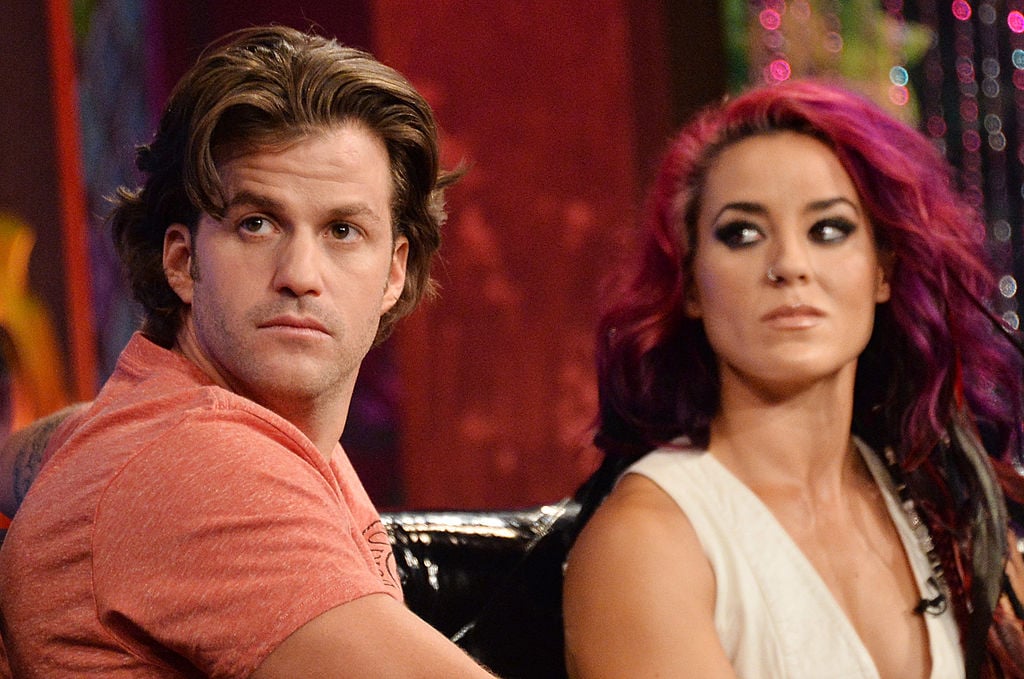 While Sorbello is originally from Massachusetts, she currently resides in Montana. And it seems she moved there originally to be with her first Challenge boyfriend, Abram Boise. Boise and Sorbello started their foray into romance back in 2010 after Cutthroat. And while they seemed crazy about each other, their clashing personalities led to multiple blowups and eventually a serious breakup.
Now, Sorbello is with Paulie Calafiore, another Challenge competitor. And they seem to be living together in Montana, as Sorbello never moved after her breakup from Boise. But it seems Sorbello may be ready for a change.
"If the hair is greener… is the grass as well? Where would you suggest is a good place to live and why? Im getting antsy out here in Montana," Sorbello captioned her Instagram post on Jan. 19.
She told her Instagram followers why on her Story
We know Sorbello loves the wide-open spaces available in Montana. And she also adores her horses, which also have plenty of room in her current home state. Some of her fans are now wondering why Sorbello is considering moving when she has so much going for in her current place of residence.
"Why do you wanna sell your house already?" the follower asked. "Is owning not what you expected?"
"I love this home actually. But, my horse is 30 years old and I just found out that now she has arthritis so we can only walk," Sorbello explained on her Instagram Story. "And I think that what she needs is a nice warm pasture out East with no more winters. Plus, I'm kind of sick of being in the middle of nowhere."
On her Story, Sorbello also added that she's "just ready to spread my wings and ditch winters for good." She added that her horse, Garnett, "needs a warm summer field to retire in."
Would Paulie Calafiore come with her?
So, now that we know that Sorbello is ultra-motivated by her horse, what about her boyfriend? Sorbello and Calafiore have been together since the end of 2018, and their relationship has hit some serious ups and downs. They've been through difficult Challenge seasons together and a cheating scandal at the beginning of their romance. And now, they're choosing to take their love story off of Instagram, as they're refocusing their social media to be a bit less personal.
Since Sorbello and Calafiore are seemingly still very much in love, we're betting Calafiore is OK with a move, too. The couple spent some time in The Bahamas back in January 2020, and they seemed to adore the tropical weather and beaches. Were they trying out the island lifestyle with moving in mind? We're not sure — but we can't wait to find out where Sorbello ends up.
Check out Showbiz Cheat Sheet on Facebook!