'The Challenge': Cara Maria Sorbello Just Clapped Back at a Follower Who Accused Her of Not Earning Her Wins
We've been watching MTV's The Challenge for decades, and there are quite a few competitors who've been on the show for over 10 years. Johnny "Bananas" Devenanzio and Wes Bergmann are star veteran players who are competing on Season 35, Total Madness, for the big money — and that's just to name a few. But Cara Maria Sorbello, one of the most powerful female players to ever compete on the show, chose to sit Total Madness out.
Sorbello has plenty of fans, but she also receives lots of hate from those who don't believe she's earned her wins. And now, she's clapping back to the haters on Instagram who believe she's overrated. Here's what's going on.
Cara Maria Sorbello chose to sit out 'The Challenge: Total Madness'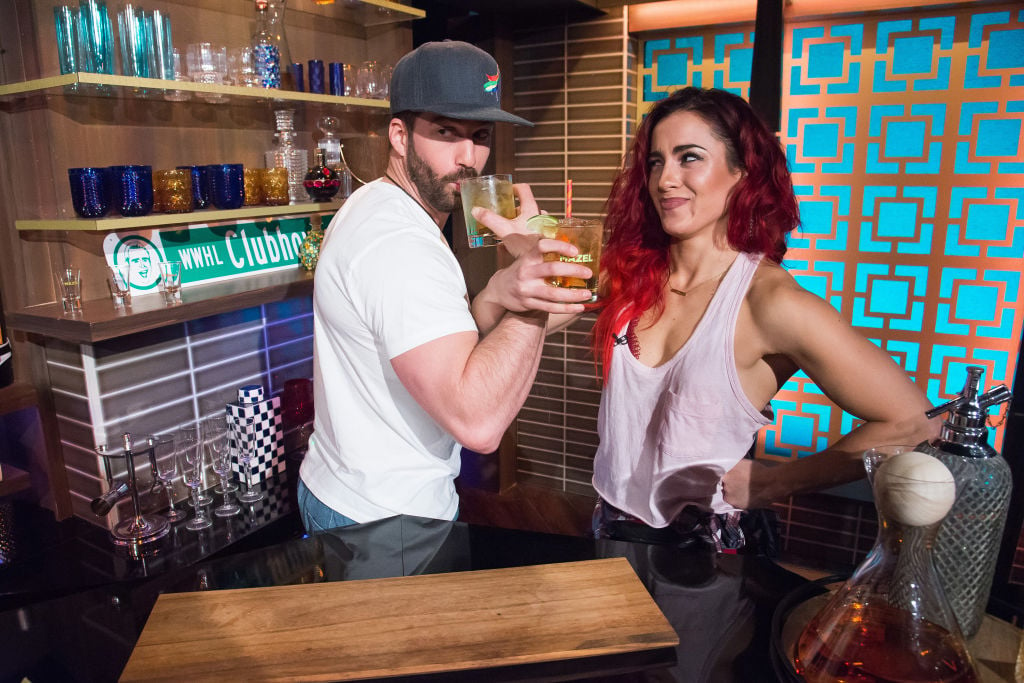 Fans of The Challenge are well-acquainted with Sorbello. While she started the game a decade ago as the quirky and socially awkward one of the house, she's grown into a physical powerhouse with a good social game that's gotten her to several finales. And if she chose to compete in Total Madness, there's no doubt she'd be a force to be reckoned with. But it just wasn't in the cards.
"You can't put a price tag on happiness. For so long, I was, like, you know the money is so good. I can't say no. I needed a little break for my own sanity and my own happiness, just finding what makes me me again and get my light back," the star told the Watch With Us podcast."I'm freakin' fantastic, so I'm gonna have a little break so they can make someone else the bad guy this next season because I'm not going to be on it!"
'Challenge' competitors have expressed how happy they are that she's not on 'Total Madness'
It seems Sorbello's competitors are glad to see her gone, too. She and boyfriend Paulie Calafiore rubbed many other Challenge players the wrong way, and they've spoken out about how they're glad she's not on the current season of the show.
Nany González, one of the veteran players on Season 35 who's competed nine times total, knows Sorbello quite well — and she said that Sorbello is always coming after her on The Challenge. Sorbello's ex, Kyle Christie, also called Sorbello "sad and miserable," and he added that her attitude "drags everyone down." And Devenanzio added that Sorbello brings "darkness everywhere she goes."
Challenge great Laurel Stucky also has a sordid past with Sorbello — and she mentioned she doesn't think Sorbello should be on reality TV anymore. "I really think that reality TV is bad for her and she doesn't have a separation of who she is on the show and an actual life," Stucky told PeopleTV.
Sorbello clapped back at a follower who accused her of riding coattails
Sorbello may have a lot of enemies on the show, but there's no doubt she's still one of the best to ever compete. She won Battle of the Bloodlines, Vendettas, and Champs vs. Pros, and she's been a finalist in a wealth of other seasons. But some of her followers still don't take her seriously.
"You'll always be known as the chick who did the most challenges with the most losses," one of Sorbello's followers commented on an Instagram post. "Nobody cares about daily challenges. You've ridden coattails for too long. Do a challenge without paulina, and see how you can do by yourself."
To that, Sorbello responded, "new challenge fan? I won vendettas solo and bloodlines before i met my man."
And another wrote beneath Sorbello's response, "Laurel, Evelyn, Camila, Emily etc would beat the crap outta Cara anytime any place she needs to get off that high horse she been on."
Sorbello then added, "i had to wrestle aneesa in an elim and i send john home in an elim that season. Bye."
It's clear Sorbello isn't taking lip from anyone, especially when it comes to her wins. Whether you love her or hate her, there's no doubt she works hard and sees results. And we're looking forward to seeing future seasons of The Challenge with Sorbello competing.
Check out Showbiz Cheat Sheet on Facebook!