'The Challenge': Cara Maria Sorbello Said She Wished She Was Never on 'War of the Worlds 2'
MTV fans are gearing up for a new season of The Challenge coming in March 2020. And we're still reeling over what occurred on Season 34, War of the Worlds 2. While the season began with the U.S. playing against the U.K., it wasn't long before the U.S. alliance turned on itself. And many villainized Paulie Calafiore and Cara Maria Sorbello as they attempted to lead the U.S. team to victory.
In the end, it was the underdog U.K. team who won. And Sorbello's made it known that she's done competing on The Challenge for awhile. Her Instagram Story on Feb. 27 also shows her talking about War of the Worlds 2 — and it seems she may regret her time on the season. Here's what she said.
Many fellow 'Challenge' players think Cara Maria Sorbello has changed over the years
Sorbello's played The Challenge for a decade, and she's known for being a series champion. When she first started playing, she was known as the quirky outcast. But now, it's clear she speaks her mind — though many of her fellow competitors who've known her for years think she's seriously changed.
Nany González is quite familiar with Sorbello. And she's talked at length regarding Sorbello's changes.
"What my issue is with Cara is she attacks me personally," González said, according to Entertainment Weekly. "It has nothing to do with the game."
González also told PeopleTV, "I don't think she's a good person, and that's outside of the game and in the game. … The Cara Maria that I saw last season is not the Cara Maria that I want to have in my life."
Johnny "Bananas" Devenanzio also spoke to PeopleTV about his relationship with Sorbello. "Our relationships changed and there really is a darkness that's come over her recently that I think has changed our relationship," he said.
Sorbello noted she's taking a break from 'The Challenge'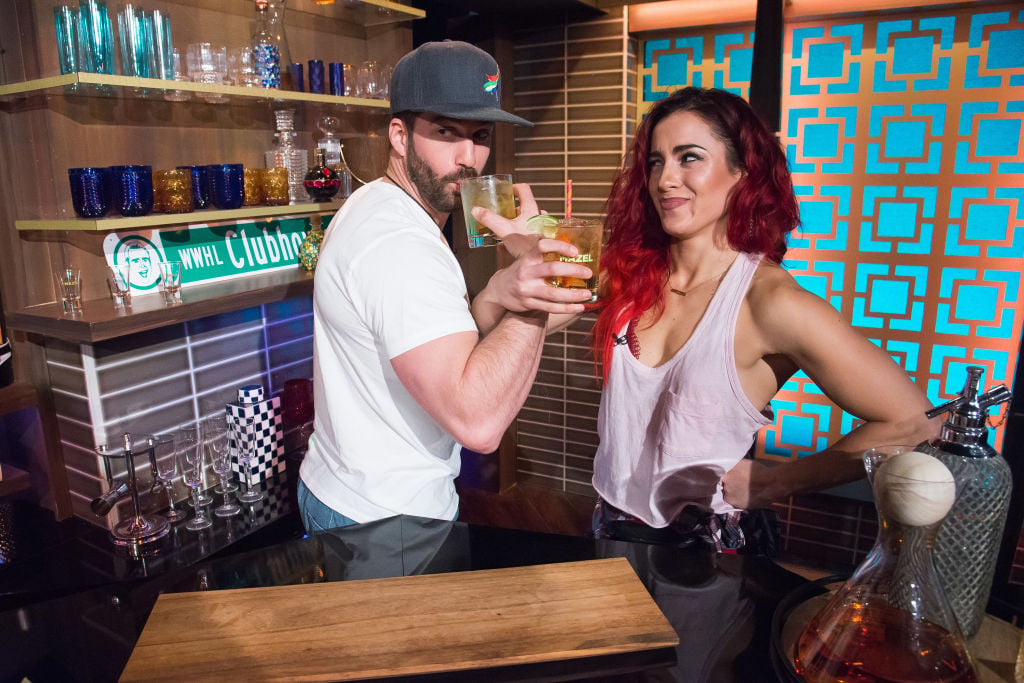 Sorbello is well-aware of the hate she gets from fans and fellow cast members. And she announced she's taking a break from The Challenge so that she can get back in touch with herself.
"You can't put a price tag on happiness. For so long, I was, like, you know the money is so good. I can't say no. I needed a little break for my own sanity and my own happiness, just finding what makes me me again and get my light back," Sorbello told the Watch With Us podcast. "I'm freakin' fantastic, so I'm gonna have a little break so they can make someone else the bad guy this next season because I'm not going to be on it!"
As for Calafiore returning, it seems he won't be on next season, either. But Sorbello supports whatever decisions he makes regarding the show in the future.
"I don't think that us being on a season together is ever a bad thing because you have one person that you know will never stab you in the back, that will always have your back," Sorbello added. "Having an alliance is very important. But I would happily stay home, work on everything at home and cheer him on."
She might've told her Instagram followers that she regrets 'War of the Worlds 2'
Sorbello's known for getting candid with her followers via her Instagram Story. And she even mentioned how she wished she didn't appear on War of the Worlds 2, as she could've taken that time to work on herself.
One fan asked, "How'd you feel about taking a season off from filming? Good for the soul or total FOMO?"
To that, Sorbello answered, "Way overdue! I should've absolutely taken last season off, so I'm really glad that I took this season off. Absolutely no FOMO whatsoever. I've been spending so much time doing things that I love to do that the next time you see me it'll be the Cara that you used to love."
Sorbello certainly sounds optimistic about her future. And we're excited to see her recharging her batteries so she can get back on The Challenge ASAP.
Check out Showbiz Cheat Sheet on Facebook!