'The Challenge': Cara Maria Sorbello Told her Instagram Followers She's Getting Rid of the 'Old Cara Maria'
Cara Maria Sorbello from 'The Challenge' might have a reputation, but she's shedding her old image in 2020. Here's what she just told her Instagram followers.
Reality TV shows are designed to show contestants at their most dramatic, and we've seen some serious drama on MTV's The Challenge. The show has aired for over two decades, and some fan-favorite Challenge veterans have competed for years. One notable name we've seen time and time again is Cara Maria Sorbello.
Sorbello got her start on the show with Fresh Meat 2 back in 2010. Since then, she's made a name for herself as a physical force to be reckoned with, but her personality has rubbed fans and fellow contestants the wrong way. Now, it appears she's ready to take on a whole new type of challenge — and that's rebranding herself and getting rid of the "old" version of her that's caused controversy.
Fellow 'Challenge' contestants bashed Cara Maria Sorbello after 'War of the Worlds 2'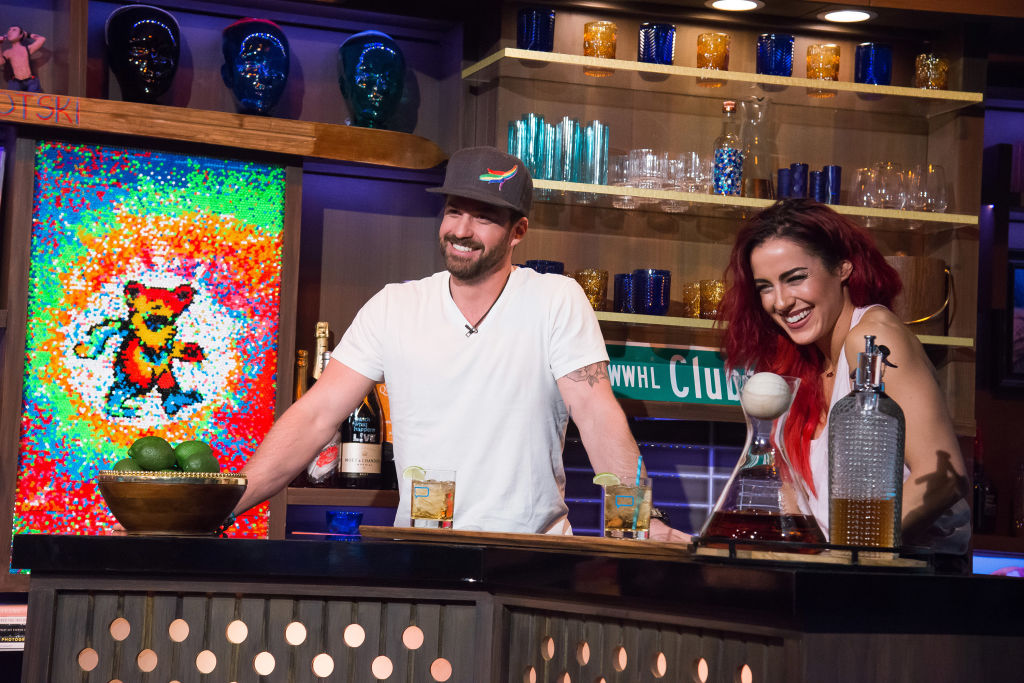 Sorbello always had a tough time making friends when it came to other contestants in the Challenge house. Back on Fresh Meat 2, she was picked on by veteran player Wes Bergmann — and he even ended up spilling an entire 2.5-liter bottle of soda over her head. Now, Sorbello isn't nearly as "weird" or quirky as she used to be while on the show, but other contestants still have a major problem with her attitude.
Nany González and Johnny "Bananas" Devenanzio talked to People about Sorbello, and they didn't have great things to say after their experience with her during War of the Worlds 2.
"Our relationships changed and there really is a darkness that's come over her recently that I think has changed our relationship," Devenanzio said.
González, who got in a verbal spat with Sorbello during the reunion of the show after Sorbello accused González of physically attacking Sorbello's boyfriend, Paulie Calafiore, also had plenty to say. "I don't like who she is today. I don't think she's a good person, and that's outside of the game and in the game. … The Cara Maria that I saw last season is not the Cara Maria that I want to have in my life," González noted.
Sorbello said she's taking a break from the show
Sorbello dances to the beat of her own drum, and she's proud to be who she is. But that doesn't mean the negativity doesn't get to her. Us Weekly reports she talked to the Watch With Us podcast about why she's planning on sitting out on future Challenge seasons.
"You can't put a price tag on happiness. For so long, I was, like, you know the money is so good. I can't say no," Sorbello told the podcast. "I needed a little break for my own sanity and my own happiness, just finding what makes me me again and get my light back."
She also mentioned that without her on the next seasons on the show, producers can go ahead and "make someone else the bad guy this next season because I'm not going to be on it!"
As for her boyfriend, we're not sure if Calafiore will be making an appearance or not — but he does appear to be excited about the possibility of making a comeback after his serious fumble during the War of the Worlds 2 finale.
She told Instagram that she's getting rid of her old self
Not only is Sorbello taking a break from The Challenge, but she's also looking forward to totally rebranding herself. On an Instagram post she added on Jan. 12, she pointed out to her followers that her signature red hair is totally gone — and that's not all that's changing.
"I know you may not recognize me because I'm smiling," Sorbello told the camera with a huge grin on her face. "I hit the reset button for 2020 and that old Cara Maria, I kicked her out the door right with her red hair. And so now you've got new Cara Maria for 2020."
She captioned the post with some action steps she's taking to make 2020 her best year yet, too. "Mean Green Cara Machine comin at you now. So excited to start sharing all the ideas bursting out of my brain! My new content will be filled with recipes, work outs, skits, and more," she wrote.
We're not sure what's prompting this change aside from the new year. And while fans are still wondering about the status of her relationship with Calafiore, she appears more focused than ever on resetting her social media presence. We don't know exactly what's to come, but we hope to see Sorbello fight another day on The Challenge in the future!
Check out Showbiz Cheat Sheet on Facebook!