'The Challenge': Cory Wharton Addresses 'Teen Mom' Special Cancellation in Emotional Video
'The Challenge' star Cory Wharton addressed the cancellation of his 'Teen Mom' birthing special with girlfriend Taylor Selfridge in Instagram Live.
After welcoming daughter Ryder with The Challenge castmate Cheyenne Floyd, The Real World star Cory Wharton focused on being a good dad. However, he quickly fell for Are You the One? star Taylor Selfridge on Ex on the Beach in 2018, and the two began dating. In 2019 she became pregnant and gave birth to their first daughter together, Mila Mae, in April 2020.
Teen Mom planned on airing their experience in a special, which Cory was extremely excited about and promoted frequently. However, the network pulled it at the last second in light of Taylor's resurfaced racially insensitive tweets. Cory spoke out about MTV's decision in an emotional Instagram Live.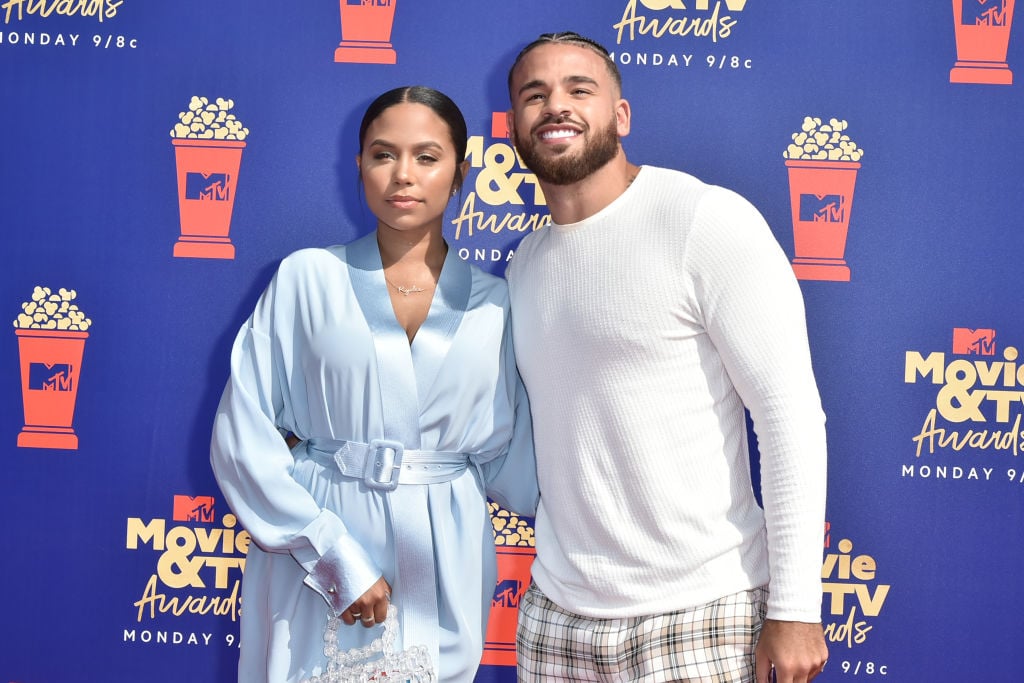 Cory Wharton and Taylor Selfridge 'Teen Mom' special canceled
Taylor gave birth during the coronavirus (COVID-19) pandemic, where their state of California enforced strict shelter-at-home orders. Despite Taylor's concerns that she would have to give birth alone, the two welcomed a healthy daughter on April 22. They self-shot their experience, and MTV planned to air it as an hour-long episode, Teen Mom OG At Home: Cory & Taylor's Baby Special.
However, in light of MTV's recent commitment to stand with the Black community, the network pulled the special. MTV gave a statement explaining it ended its working relationship with Taylor due to resurfaced racially insensitive tweets from 2012.
The AYTO star later acknowledged the canceled special but claimed she walked away from MTV. Cory's ex-girlfriend and MTV star Alicia Wright took responsibility for the firing, noting she sent the network an open letter about Taylor's tweets.
Cory Wharton addresses 'Teen Mom' special cancellation
In an emotional Instagram Live, Cory explained he learned one can only "control what you can control" from his favorite basketball player, the late Kobe Bryant. He acknowledged that while he cannot control MTV's decision to cancel the special, he is "disappointed, hurt, and saddened" by its choice.
Cory affirmed he hasn't "parted ways with MTV" and "is not going anywhere," as he learned "burning bridges isn't the solution."
The Challenge star said he's "had conversations with MTV." So the network knows how he feels about its decision. Additionally, he noted he's "trying to keep everything positive" and "not throw people under the bus."
Cory pointed out that his girlfriend has apologized several times, both online and on a Teen Mom episode where she called it her "biggest mistake" and noted she'd grown up since the tweets. The Challenge star then became emotional as he explained he knows her "better than anyone else" and admitted it's hard seeing her "painted in a certain way" because "that's not who she is."
He ended by saying he hopes MTV "holds everyone accountable" as well. The Challenge: Total Madness airs Wednesdays at 8 p.m. EST on MTV.