'The Challenge': Cory Wharton on When He Knew He Needed to Take a Break From the Show
'The Challenge' star Cory Wharton details moment he knew he needed to take a break from the show.
The Challenge star Cory Wharton announced he plans to take a break following season 37. He recently detailed the moment that led up to his decision in a heartwarming Instagram post.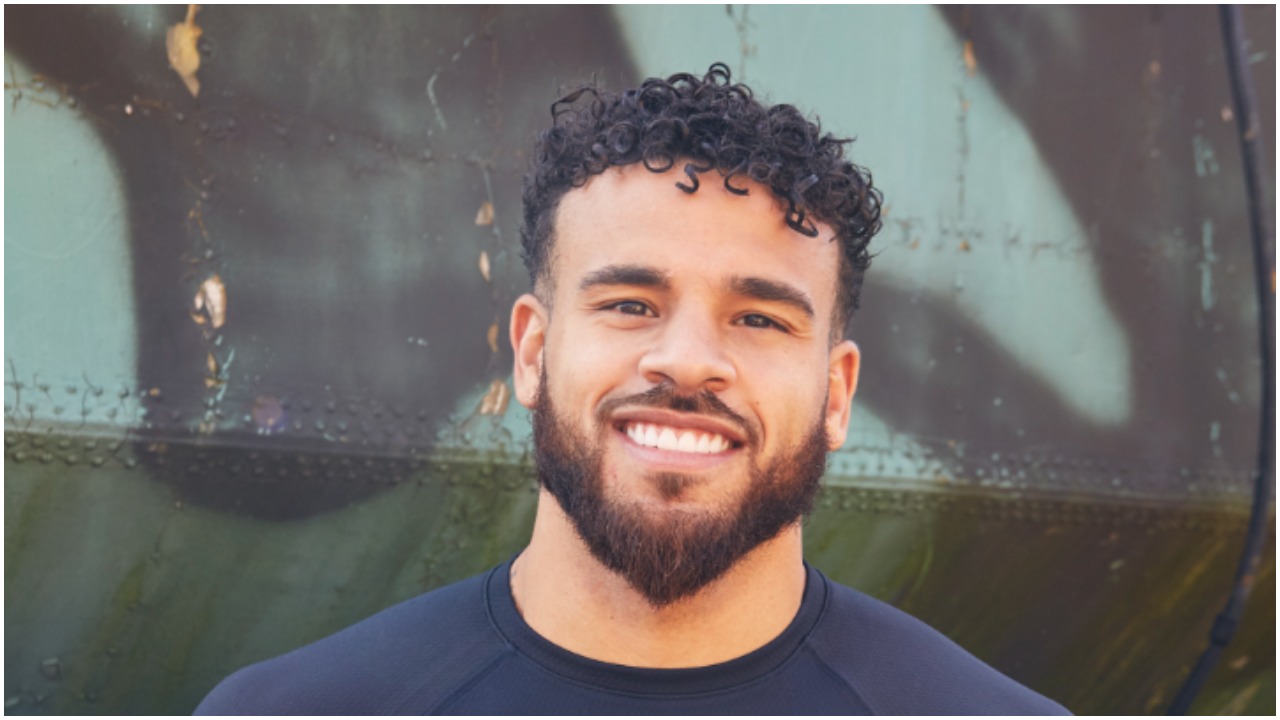 Cory Wharton says a moment with his daughter encouraged him to take a break from 'The Challenge'
After getting eliminated before the finals on The Challenge 37: Spies, Lies, and Allies, veteran Cory Wharton announced his break from the series on the official after-show.
He admitted he gave up on himself this season and wants to return when he has "that fight." Shortly after the announcement, the veteran went into detail in a Nov. 11 Instagram post with his four-year-old daughter Ryder, whom he shares with Challenge alum Cheyenne Floyd.
In the lengthy caption, he explained she made a wish with a dandelion that he wouldn't return to the reality series. Coupled with his one-year-old Mila barely recognizing him after he came home after last season, Cory noted the moment told him he needed to "take a break" from the series.
While he's grateful for the memories, the reality star explained he wants to create more with his family. He ended his caption by promising he plans to capture his first win upon his return.
He recently said he turned down a spot to compete on 'The Challenge: All Stars'
While the veteran prepared for an appearance on the Aftermath, or the official after-show hosted by alum Devyn Simone, in Oct. 2021, he broadcasted live on Instagram to answer questions from his followers.
A viewer asked if he had any interest in competing on the popular spinoff, All Stars, which currently seemingly only features OG competitors, and Cory revealed he received a call inviting him.
However, the veteran insisted he turned down the invitation because he claimed his daughters previously begged him not to return to film the show as it typically lasts months.
According to Cory, his daughters asking him to stay is all he needed as he's "not hurting at the time" and able to turn down the potentially lucrative offer. When he returns to the MTV franchise as promised, it's unclear if he plans to compete on the original series or All Stars.
Cory has won over $100,000 during his six-year career
At the age of 22, Michigan native Cory Wharton debuted on The Real World: Ex-Plosion (2014) before appearing on competition spinoff, The Challenge: Battle of the Bloodlines (2015).
He appeared alongside his cousin, Mitch Reid, and they made it to the finals, clocking a second-place finish. The placement came with a $37,500 prize. The reality star came back for Rivals 3 (2016), where he didn't last long before returning for Invasion of the Champions (2017), in which he finished third, earning $26,250.
After competing in three more seasons that ended with an early elimination, he made it to the finals again in back-to-back seasons, Total Madness (2020) and Double Agents (2021). However, he walked away empty-handed.
In his six-year career, Cory has won eight out of 12 eliminations and earned a total of $113,750. It's unclear when the reality star plans to return, but he does seem to want to compete again at some point. The Challenge 37 airs Wednesdays at 8/7 Central on MTV.