'The Challenge': Cory Wharton Claimed Staying a Rogue Agent Was Part of His 'Game Plan'
During The Challenge 36: Double Agents, the players compete in pairs. When one partner goes home, the other becomes a rogue agent or teams up with another lone competitor. Nearly every eliminated female player partnered with Cory Wharton at one point, earning him the "Black Widow" nickname. The two-time finalist explained how staying rogue played into his game plan during an episode of the aftershow.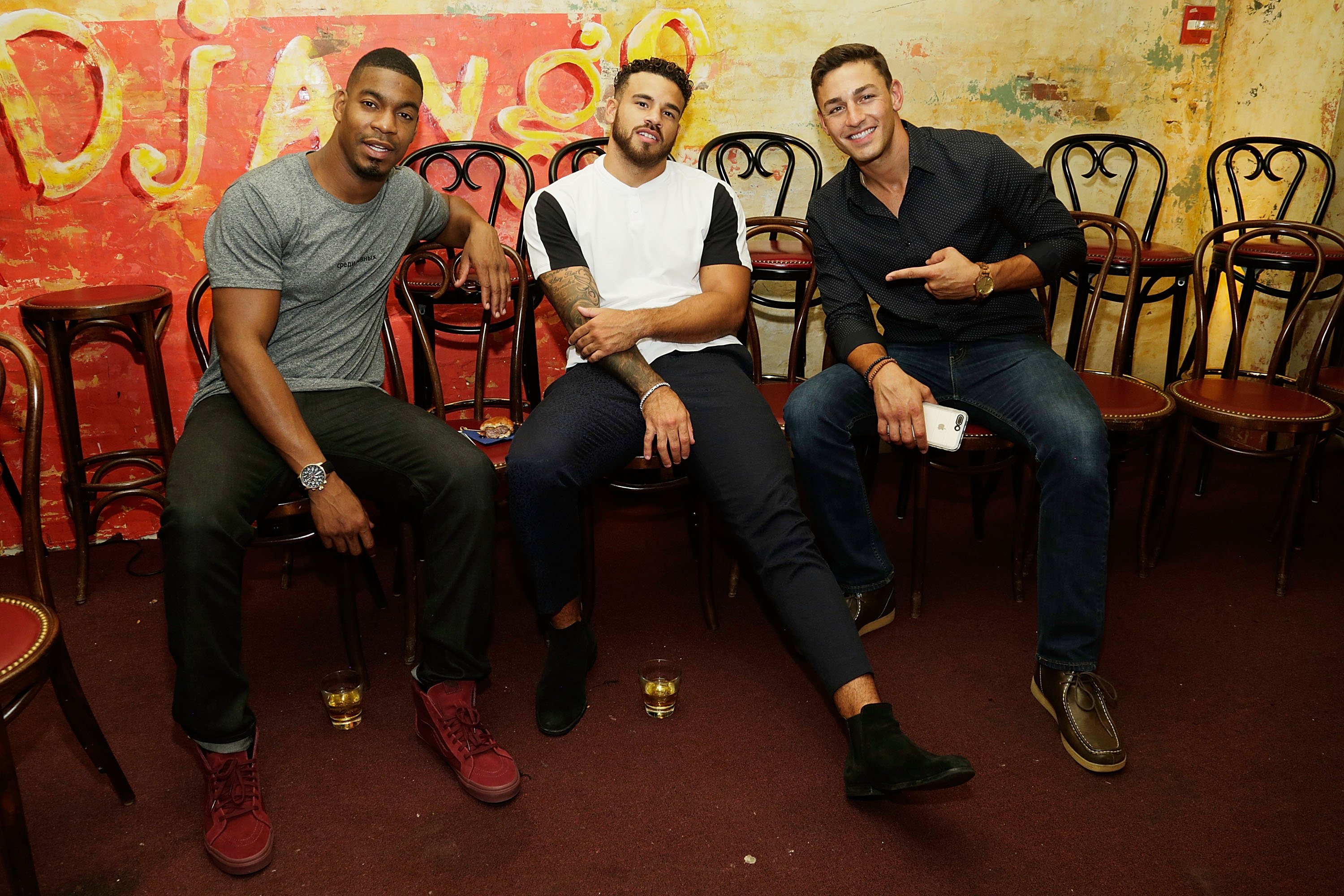 Cory Wharton has competed in eight seasons of 'The Challenge'
Shortly after making his reality television debut on The Real World: Ex-Plosion, Michigan native Cory Wharton transitioned to competition spinoff, The Challenge.
First appearing on the 27th season with his cousin for Battle of the Bloodlines, he proved himself a formidable competitor by placing second, earning $37,500.
He returned for Rivals III but didn't have the same success as he was eliminated reasonably early. The reality star then finished third in Invasion of the Champions, taking home $26,250. However, he failed to make the finals for the next two seasons and got disqualified during Final Reckoning following a physical altercation.
The Michigan native returned for Total Madness, where he put up one of his best performances yet but came up short in the finals, leaving empty-handed.
Cory seeking first win in 'Double Agents'
The two-time finalist came back for an eighth time looking for his first victory in Double Agents. He initially partnered with veteran Tori Deal as they were allies and had similar strengths.
However, she went home after three missions, leaving him partnered with Survivor champ Natalie Anderson. Unfortunately, the formidable rookie chose to leave the competition the following episode after receiving a positive pregnancy test.
Therefore, two-time champ Ashley Mitchell, also the first eliminated of the season, returned as Cory's partner. However, she only lasted a couple of missions until she landed in the Crater, ultimately going home a final time. After being a rogue agent for a mission, he partnered with veteran Theresa "Toxic T" Jones, who most recently got eliminated.
As a result, the Real World star is currently teamed up with another house target, rookie Amber Martinez. Because Cory has had nearly every eliminated female as a partner, other houseguests have begun referring to him as the "Black Widow."
Cory says his game plan included staying a rogue agent
During the official aftershow, the eight-time competitor claimed staying a rogue agent planned into his strategy to make it to the finals. Devin Walker explained several houseguests wanted to win an elimination to receive their gold skull and then go rogue, a spot considered the "safest" in the game to find yourself in.
He commended Cory for getting him and his partner thrown into eliminations because it allowed him to "stir the pot" without facing repercussions as he's safe but still has a vote.
Additionally, Devin noted nearly every house vote came close, making each person's nomination more critical. The Michigan native claimed he doesn't receive enough "credit" but purposefully put himself in situations to go rogue "on the right days."
While he acknowledged playing as a loner was played into his "game plan," he attributed his position to "30% luck." The Challenge 36 airs Wednesdays at 8/7 Central on MTV.