'The Challenge' Star CT Tamburello Reveals the 'Best Aspect' Players Should Have When Competing
'The Challenge' star CT Tamburello reveals the 'best aspect' players should have when competing.
[SPOILER ALERT: This article contains spoilers from The Challenge: Double Agents finale.]
Multi-season The Challenge champ CT Tamburello noted he has learned what to "look for in rookies" when deciding how well they'll compete; and believes it has nothing to do with physical abilities.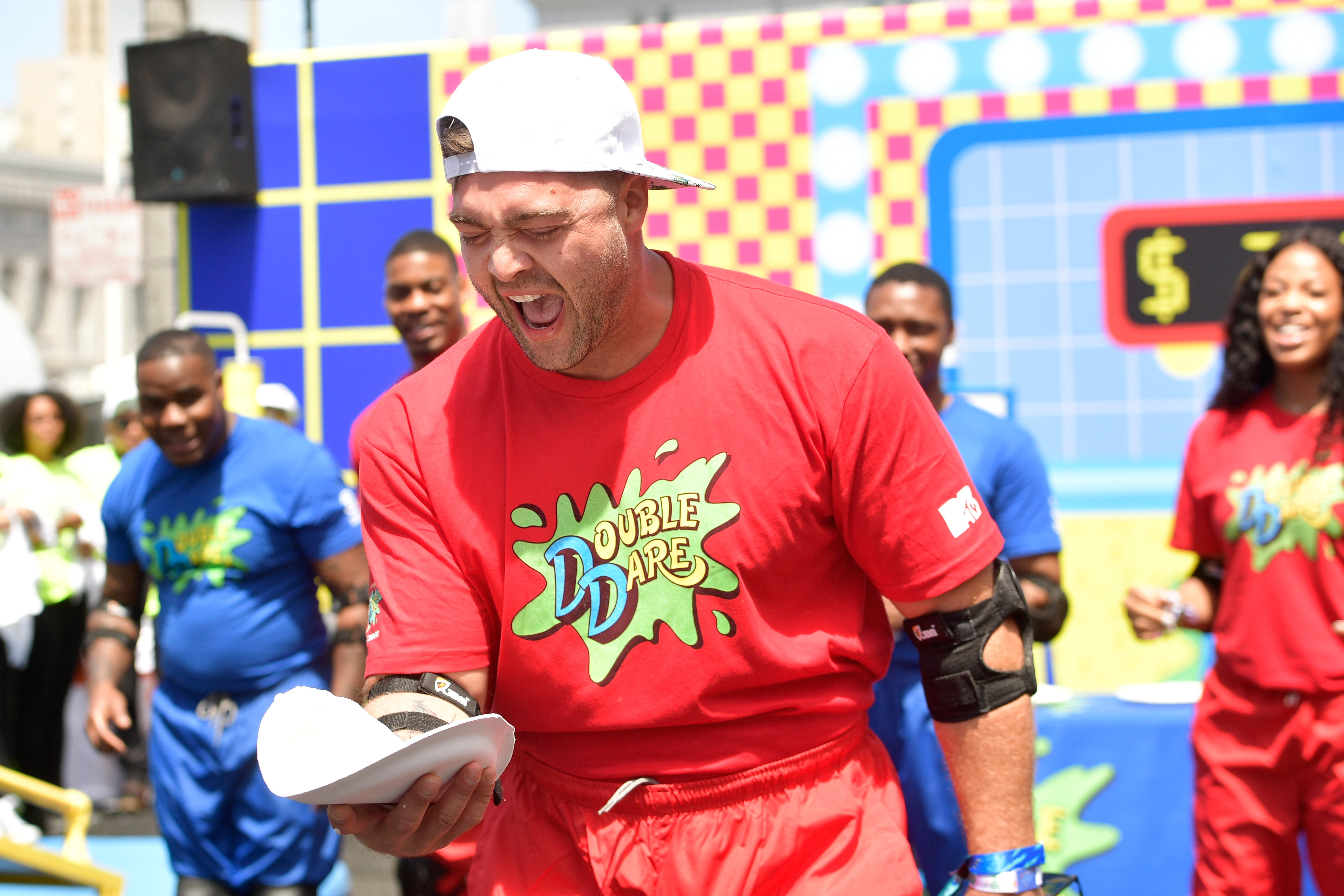 CT Tamburello and Amber Borzotra began 'Double Agents' with different partners
Three-time winner CT Tamburello turned down Kam Williams and teamed up with Ashley Mitchell initially, as the two previously won a final together. However, the decision came back to bite him as Kam rallied the troops and blindsided him into the first elimination.
It turned out a girls' day, and his partner went home, leaving him teamed up with Big T Fazakerley. Believing he couldn't win a final with Big T, the veteran turned on her the first chance he got and picked Kam.
But, they ended up not working well together, and he went back to Big T until her elimination a couple of episodes later. Rookie Amber Borzotra initially partnered with four-time champ Darrell Taylor, and the duo worked well together until he went home midway through the season.
Therefore, she had to team up with Kyle Christie, who she and her alliance worked against for most Double Agents.
CT and Amber dominated the finals
Because her allies are closer to each other, she ended up in another elimination and swapped to partner with Fessy Shafaat.
After becoming annoyed with her performance during the next daily mission and wanting to take his game into his hands, the Big Brother star threw himself into elimination, intending to win and team up with Kaycee Clark.
His plan worked, ultimately partnering CT and Amber, who hadn't spoken much until then. Their lack of relationship didn't matter as the two dominated the finals, leaving every checkpoint first and winning all the possible advantages.
The partners finished the entire challenge before anyone else, becoming the winners and splitting the $900,000 grand prize.
CT on the 'best aspect' players should have
Following the episode, the Double Agents champs joined hosts Aneesa Ferreira and Tori Deal for the official Challenge podcast and spoke about their winning partnership.
Amber noted she followed Darrell's advice when staying teamed up with CT throughout the finals, and he pointed out her ability to run. Although the multi-season winner acknowledged Amber's physical prowess, he explained that his 15-year career has helped him know "what to look for in rookies."
While he kept it on the low, CT noticed Amber early into the season during her Ice Spy performance with Darrell when she "kept going." The War of the Worlds 2 winner noted he noticed she had "heart," which he considers the "best aspect" above physical abilities.
CT explained that "willpower," especially when it comes to the finals, is ultimately the only thing that matters. Although Amber said, she'll likely take a break and enjoy time with her family, the four-time champ hinted he'll probably return, ending the podcast with, "see you soon." The Challenge: All-Stars airs Thursdays on Paramount+.