'The Challenge': CT Tamburello and Diem Brown's Complete Relationship Timeline
The Challenge stars Chris "CT" Tamburello and Diem Brown had one of the most unforgettable romances in the show's lengthy history.  They first crossed paths on MTV's The Duel in 2006, which ended up sparking an on-again, off-again romance that fans couldn't get enough of. Here is CT and Diem's complete relationship timeline.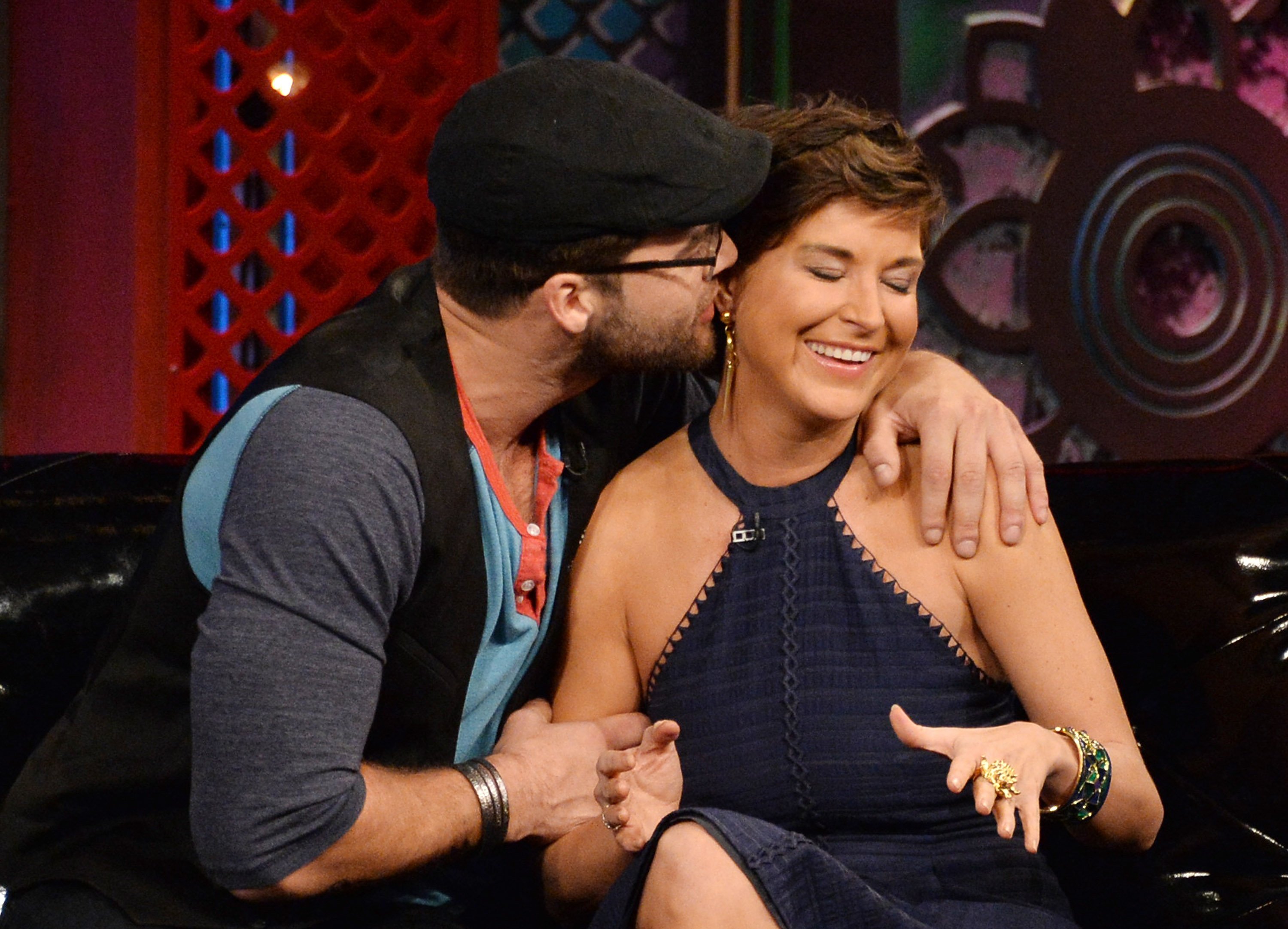 'The Challenge' fans immediately knew the relationship was one to watch
Just weeks before Diem filmed The Duel, she had completed a round of chemotherapy in her public battle with ovarian cancer. During the first couple of episodes, she wore wigs and scarves to cover her hair loss. The Challenge star hadn't let anyone see her without her hair – not even her dad.
But there came a point where Diem had to take her wig off to compete, and it was a huge moment for her. When her fellow competitors saw her bald head for the first time, CT noticed that Diem had turned into "GI Jane, lookin' like a little sexy supermodel secret agent."
CT and Diem's co-stars witnessed their first kiss
CT and Diem became quite the pair during The Duel, as the bad boy had a soft spot in his heart for The Challenge beauty. The Boston native helped Diem through the challenges she faced, and did everything he could to raise her confidence and make her feel comfortable around him.
"I tell her I don't want her to hide herself from me. It's about her opening herself up to me and being comfortable around me as her. And as she takes her bandana off…," Tamburello told MTV cameras before fans — and their fellow competitors — witnessed the couple's iconic first kiss on a cliff.
"I want to cry. It's like I'm watching The Notebook," a fellow competitor said.
'The Challenge' stars were off and on for years
Diem and CT avoided relationship titles after The Duel, but they did start dating despite living on opposite sides of the country. By 2008's The Gauntlet III, it was clear that they were an official couple. But when they appeared on 2009's The Duel II, they were broken up.
Still, they continued to have feelings for each other. When CT was kicked off the season for fighting another cast member, it was reportedly a fight about Diem. And, during that season's reunion, Diem mentioned that she could see herself marrying CT.
When they reunited for 2012's Battle of the Exes, things got quite heated between them but the chemistry was still there. They made it to the finals as a team and finished in second place, winning a $100,000 prize.
Their fans and co-stars were rooting for CT and Diem to get back together
In the "Race to the Altar" challenge on Battle of the Exes, the duo exchanged rings and shared a kiss at the end. Which Diem called "ironic." CT said at the end of the season that he was glad they got the chance to square things away and be on the same team again.
At this point, The Challenge fans and cast were rooting for CT and Diem to get back together once again. But, the couple insisted that they weren't on the same page.
'The Challenge' stars competed together for the last time in 'Battle of the Exes II'
Diem was diagnosed with ovarian cancer a second time and had to go through chemotherapy again before she competed in 2013's Rivals II. Just like she did on The Duel, Diem wore a wig. She and CT also had another bandana-removing moment that ended in a kiss. The two were not in a relationship, but they both expressed how much they cared for each other.
They both returned for 2014's Battle of the Exes II, but that's when things really took a turn for Diem. She reportedly collapsed on set in August 2014 and left to get treatment for a stomach ache. While she was gone, CT put together a care package and everyone in the house signed a card with sweet messages.
When she was expected to return to the house, CT and the rest of the contestants got some horrible news.
"Ya know, it's crossed my mind that Diem may have more than a tummy ache," CT told the cameras. "And if that's the case, I'll leave on the next flight with her, no questions asked."
CT visited Diem in her final days
Diem's medical situation prevented her from continuing in the game, and CT left with her. She later found out that her cancer had come back for a third time and had spread. Just a few weeks later — on November 14, 2014 — Diem lost her battle with cancer.
According to People magazine, CT visited Diem in her final days. He also posted a sweet tribute on Instagram after her death.
"You have always been My Angel. And now you have your wings. We've been thru so much over the years. Thru the ups and downs we somehow managed to keep our promise. We never gave up on each other. Our plan to be together forever hasn't changed… it's just going to take a little longer now," CT wrote.
The Challenge is available on Netflix and Paramount+.