'The Challenge': CT Tamburello Admits He Made an 'Impulsive' Decision to Switch Partners
The Challenge: Double Agents' CT Tamburello upset his former teammate Big T Fazakerley when he eagerly chose Kam Williams as his new partner. During the official aftershow, CT admitted he made an "impulsive" decision to switch teammates but claimed he was "fired up" at the time.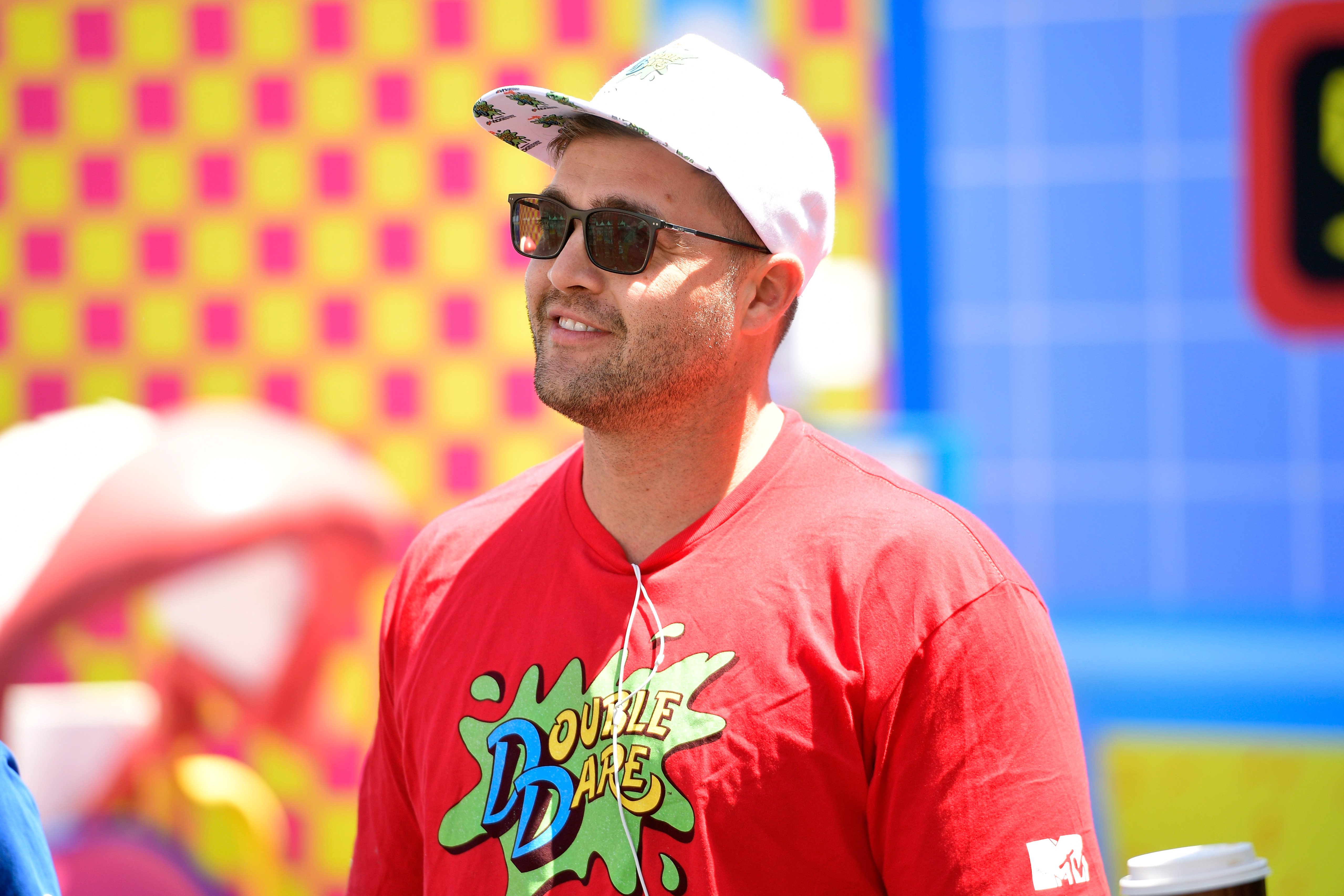 CT Tamburello and Big T Fazakerley teamed up during 'The Challenge 36'
Three-time champ CT Tamburello initially rejected veteran Kam Williams for two-time winner Ashley Mitchell as a partner in Double Agents. As a result, Kam teamed up with the Big Brother alliance to blindside the veteran into the first elimination.
However, their move backfired as it turned into a girls' day, leaving CT safe, though a rogue agent, even though his partner went home. The following week, three-time competitor Tula "Big T" Fazakerley successfully threw her teammate into elimination, who then went home, making her a rogue agent as well.
Therefore, she teamed up with CT. While having the multi-season champ as a partner excited her, he had his concerns due to her lack of physicality and size.
Additionally, the majority of the house blocked CT from going into elimination and fighting for his gold skull. Therefore, he had to win a daily mission and throw himself in.
CT 'stole' Kam Williams after winning his elimination
Although CT thought he didn't stand a good chance of winning with Big T as his partner, she proved him wrong and outperformed him in a challenge, giving them the double agents' power.
The three-time champ wanted to take Josh Martinez's gold skull as he perceived the Big Brother winner as the biggest layup. However, his alliance protected him and threw in his ally Devin Walker instead.
A security breach triggered a double male elimination with CT picking the matchups. As planned, he picked Josh for himself and won, stealing his gold skull.
When CT had the opportunity to switch partners, he emphatically declared he wanted to take Kam and claimed he regretted not choosing her initially. However, he didn't speak to Big T before making his decision, and she didn't appreciate how her former teammate switched partners.
While attempting to hash it out, the two got into an argument over it as Big T expressed she felt "used" by CT.
CT calls decision to switch partners 'impulsive'
After working with Kam for one challenge, the two ended up as teammates again as Big T's partner stole CT's. During the official aftershow, host Devyn Simone asked the multi-season champ about the fallout with Big T when he unexpectedly switched partners.
CT explained he partnered with Kam because she had the numbers on her side but knew someone would steal at any moment. Additionally, he admitted he made an "impulsive" decision to switch partners and was "fired up" at the moment.
Four-time winner Darrell Taylor vouched for him, noting they knew most of the house were blocking them from going into elimination. Therefore, the two didn't think they would have a chance, so CT's "adrenaline" was racing.
Even so, he recognized that he should have behaved differently at the moment. CT also noted he felt "safe" with Kam but wasn't sure about Big T because he thought she no longer cared about getting her gold skull. The Challenge 36 airs Wednesdays at 8/7 Central on MTV.