'The Challenge': CT Tamburello Compares His Rivalry With Johnny Bananas to 'Competing for the Last Piece of Pizza'
CT Tamburello and Johnny 'Bananas' Devenanzio are easily the two biggest legends that have emerged over 36 seasons of 'The Challenge.' Despite clashing multiple times on screen — including one of the most epic eliminations ever — CT says their relationship offscreen is more like that of 'two brothers.'
The Challenge has featured dozens of competitors during its 36 seasons. But only two have emerged as absolute legends — CT Tamburello and Johnny "Bananas" Devenanzio.
On screen, the two went head-to-head in one of the most memorable moments in Challenge history. But away from MTV cameras, CT says that he and Bananas are "like two brothers."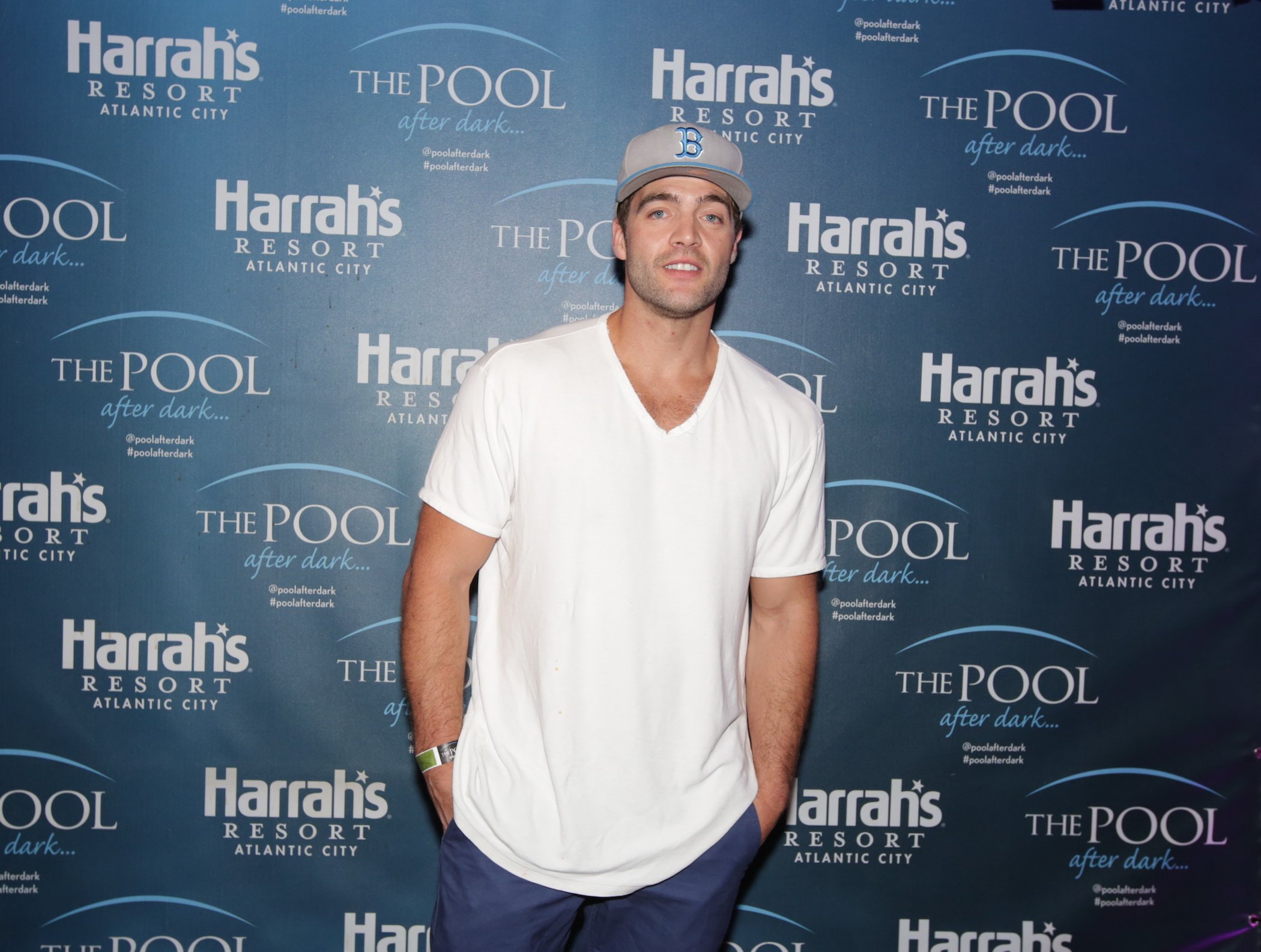 Who is 'The Challenge' GOAT?
Many consider Bananas to be The Challenge GOAT, as he has appeared in 20 seasons and won the show seven times. But in recent years, CT has been inching his way closer to Bananas' impressive numbers. He's made 21 appearances, and he just won the show for the fourth time.
"It's always been CT and myself. It's always been like 'Who's the GOAT? Who's the GOAT? Who's the GOAT?'" Bananas said during a recent IG Live session.
"It's almost like it's hard to compare. It's like MJ and Lebron. The things that he's accomplished on The Challenge over the years, there is no way I ever could, and the things I've accomplished, it would be difficult. You know, we're just two completely different players that play different games. We have different strengths, different weaknesses."
CT and Bananas are famously linked thanks to season 20 'Cutthroat'
During the Cutthroat season back in 2010, Bananas appeared to be well on his way to a third Challenge victory. But then something extremely unexpected happened — the Bananas Backpack moment.
More than a decade later, Bananas says that the Backpack moment is still the one fans ask about most. He told The Chicago Sun Times that fan reaction hasn't changed at all over the years. It's always been "Oh my God."
The memorable moment on 'The Challenge' lasted just 19 seconds
At the time, CT had been out of the game for a few years. He'd been disqualified in previous seasons for punching a fellow contestant. And he still hadn't won the game despite being one of the show's most physically imposing figures.
Essentially, The Challenge had branded CT as a hothead and a loser. It wasn't a guarantee that he would be coming back.
At the same time, Bananas emerged as the game's best and smartest player. He won the game twice, fairly quickly, thanks to his strategy and intelligence.
But with just one elimination left to go before the final in the Cutthroat season, host TJ Lavin threw Bananas a curveball. He brought in CT as a ringer. It took him just 19 seconds to send Bananas home for the season.
The Bananas Backpack was a game of pure brute force
The Bananas Backpack challenge was a competition where CT and Bananas were attached back-to-back by a harness. The goal was to pull their opponent to their designated end of the court by any means necessary.
It was a game of pure brute force, and CT dominated with his power and strength.
Almost immediately, CT was able to get Bananas off the ground and on his back. While Bananas flailed about and struggled to get leverage.
CT literally stood up and walked to the finish line with a grown man on his back like a backpack. CT then proceeded to throw Bananas into a metal barrel. The shocking display of strength left everyone speechless.
"I will tell my grandchildren about this," Paula said in a confessional after witnessing the jaw-dropping moment.
'The Challenge' legends are 'like two brothers'
Despite all of the head-butting over the years between these two alpha males, CT says that he and Bananas are friends. He actually went even further than that and said the bond they share is closer to sibling rivalry.
"We're like two brothers competing for the last piece of pizza," CT explained.
He went on to say that their on-screen differences come from their opposite ways of playing the game. CT says that Bananas is calculated, while he's more of a loose cannon.
They've never been on the same page when it comes to gameplay. But, CT admits that keeping their guards up may have done more harm than good.
"If me and him had worked together so long in the past, I think things would have been a lot easier for us," he said.
The Challenge is available for streaming on Paramount+.