'The Challenge': CT Tamburello Was Not Diem Brown's Only Romance
CT Tamburello and Diem Brown's romance easily made them the most shipped couple in the history of The Challenge. The on-again, off-again couple originally crossed paths on MTV's The Duel. And over the next few years, fans couldn't get enough of the duo known as "beauty and the beast." But, some fans may not know that CT wasn't Diem's only romance on The Challenge.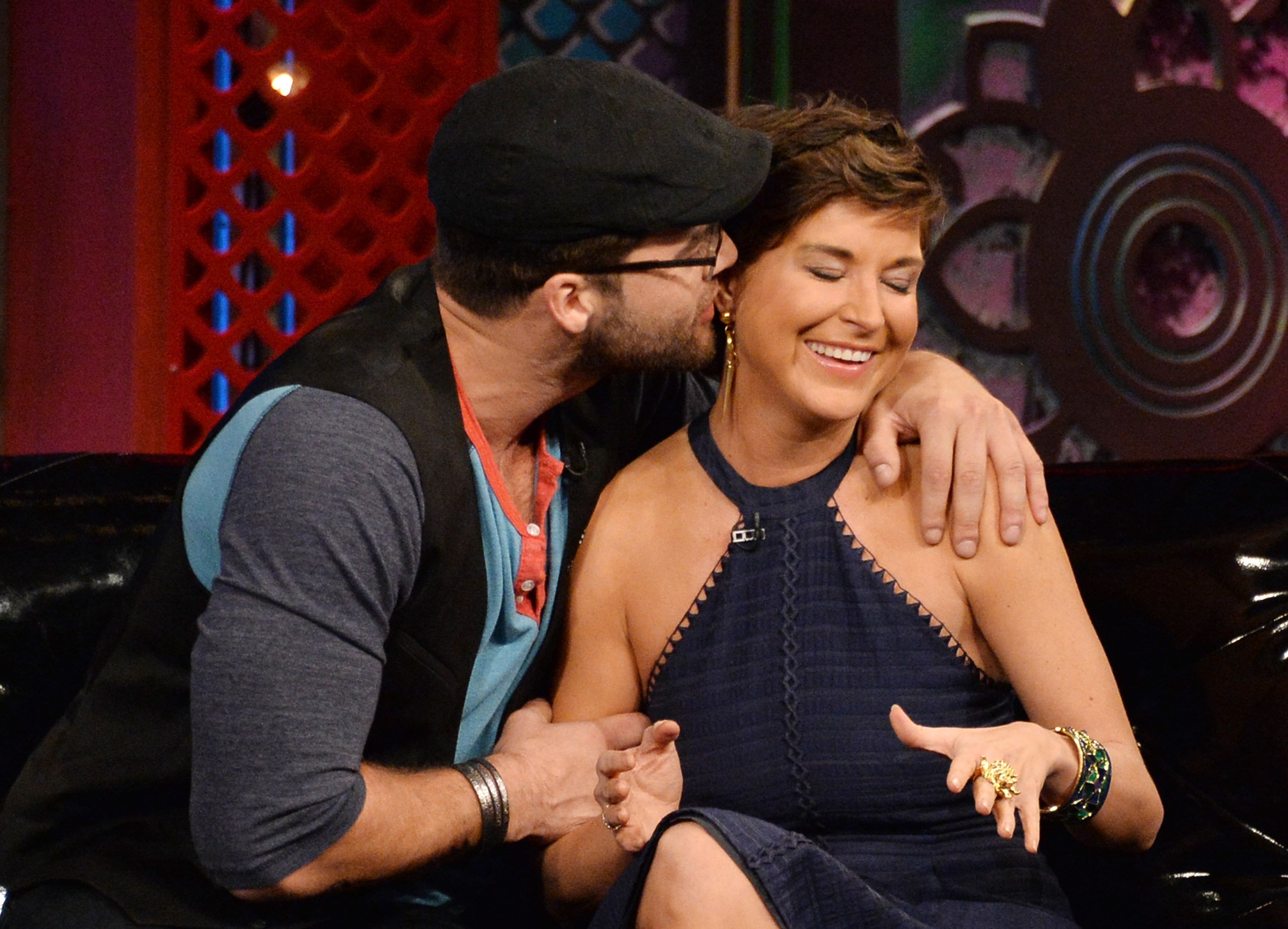 CT Tamburello noticed the 'sexy supermodel secret agent' right away
Diem had a lengthy battle with ovarian cancer, but she kept this fact a secret at the beginning of her reality TV career. When she arrived on the set of The Duel, she had just completed six months of chemotherapy. The treatment had left her hair barely there. So for weeks, she wore a blonde wig and scarves that she would regularly change in the bathroom.
Finally, there came a point in the game where she had to take her wig off for the first time, and it was a major moment. It was the first time anyone had seen Diem without her hair, including CT. The guys whistled and the girls cheered, while fans everywhere grabbed the tissues. She was absolutely stunning, and CT noticed.
"At that moment, when she takes her wig off and turns into GI Jane, lookin' like a little sexy supermodel secret agent," CT said.
CT and Diem's romance set the internet on fire
For years, CT and Diem tried to make things work between them as they competed on numerous seasons of The Challenge. Their first kiss was the most romantic in reality TV history – on a beach with the sun setting in the background.
They would have numerous romantic moments on screen, but each time things would eventually fall apart and they would break up.  Every time they would flirt and give fans hope they would get back together, it set the internet on fire.
"I don't know what it is, I see CT look at me and it's like this weird force," she confessed.
CT Tamburello wasn't the first guy Diem Brown fell for on 'The Challenge'
CT and Diem have one of the most memorable romances in Challenge history, but he wasn't the first guy she fell for. When she arrived for her very first Challenge, Fresh Meat, Diem ended up catching feelings for her partner, Derrick Kosinski.
Their romance didn't last long. But, he was one of the first people that Diem told about her cancer battle. When she first arrived for Fresh Meat, Diem was still keeping her cancer a secret. Not even the producers knew that she had been diagnosed with ovarian cancer three weeks before filming began. Several weeks in, Diem finally confided in Derrick about her diagnosis.
"I feel like if I prove to myself that I can do this challenge, then I can completely do the next," Diem said of the treatments she would face when the season ended.
Diem lost here cancer battle in 2014
Once she came clean about her cancer battle, Diem became a very inspiring face of the disease. She was open about her journey on The Challenge, and she also talked about it on blogs and social media. In 2012 – six years into remission – Diem hosted a special on MTV.com that featured fellow young cancer survivors.
"If I have to go through this, I want to learn everything that sucks about it and make it better," Diem said.
Sadly, her cancer came back for a second time not long after the special. A year later, the cancer again went into remission. But in August 2014, Diem announced that she'd been diagnosed with colon cancer. She passed away on November 14, 2014, at the age of 34.
CT Tamburello and Derrick Kosinski have both paid tribute to Diem Brown on social media
CT and Diem weren't together at the time of her death. But he did visit her in the hospital, and he posted a special message on Instagram just before she died.
"The definition of grace under fire," he wrote. "An inspiration of strength, heart, and hope for so many people. The toughest woman I know…"
Derrick has also posted about Diem on social media. In 2017 — while he was competing on The Challenge XXX – Derrick shared some throwback pics.
"Ran into some old school pics the other day #FBF," the Road Rules alum wrote. "When the spirit lives, the soul never dies. #AngelsOnEarth We miss you D and know you're still watching."
The Challenge is available for streaming on Paramount+.